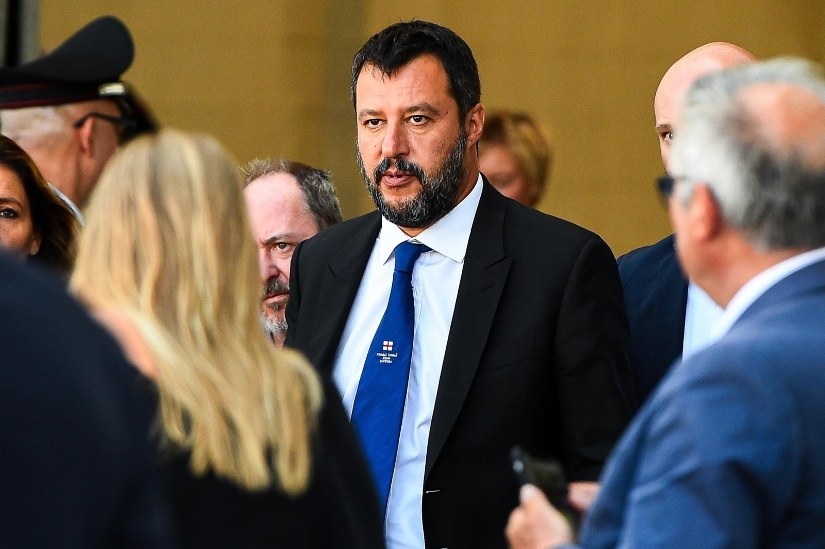 The Administrative Court in the Italian region of Lazio on Wednesday lifted a ban on entering Italian waters, which was handed over to a vessel from a Spanish NGO with about 150 migrants on board. This annoyed the head of the Interior Ministry, Deputy Prime Minister Matteo Salvini.
We are sailing to Lampedusa
– the crew of the Open Arms unit, which has been waiting in the Mediterranean for 13 days to leave the port, announced in response to the court's decision. shipwreck rescued from the pontoon. She chose the harbor on the Italian island as the nearest safe.
Salvini does not agree that the ship will use a port in Italy because it has closed all ports for aid organizations. He calls for migrants to be admitted to other EU countries, especially those whose flags fly these ships.
A court in the metropolitan area decided that based on the medical documentation provided and the extremely difficult situation on board, the Open Arms crew would be allowed to affect Italian waters to provide immediate assistance to those in need.
This decision is challenged by the Ministry of the Interior, which decided to challenge it. He claims, among other things, that the ship was in Libyan and Maltese waters, where it carried out a rescue operation, which the Interior Ministry described as "systematically taking people with a political goal to transport them to Italy."
The Italian agency Ansa said Minister Salvini intends to sign another regulation prohibiting the ship from entering Italian territorial waters.
Matteo Salvini stated in a statement: "I will continue to refuse permission to enter the port to those who demand that illegal immigrants are always imported and only to Italy."
Open Arms ̵
1; "The Spanish NGO's Spanish vessels were in Maltese waters. You cannot understand why an Italian judge could accept his influence on our waters, "stressed the head of the Interior Ministry.