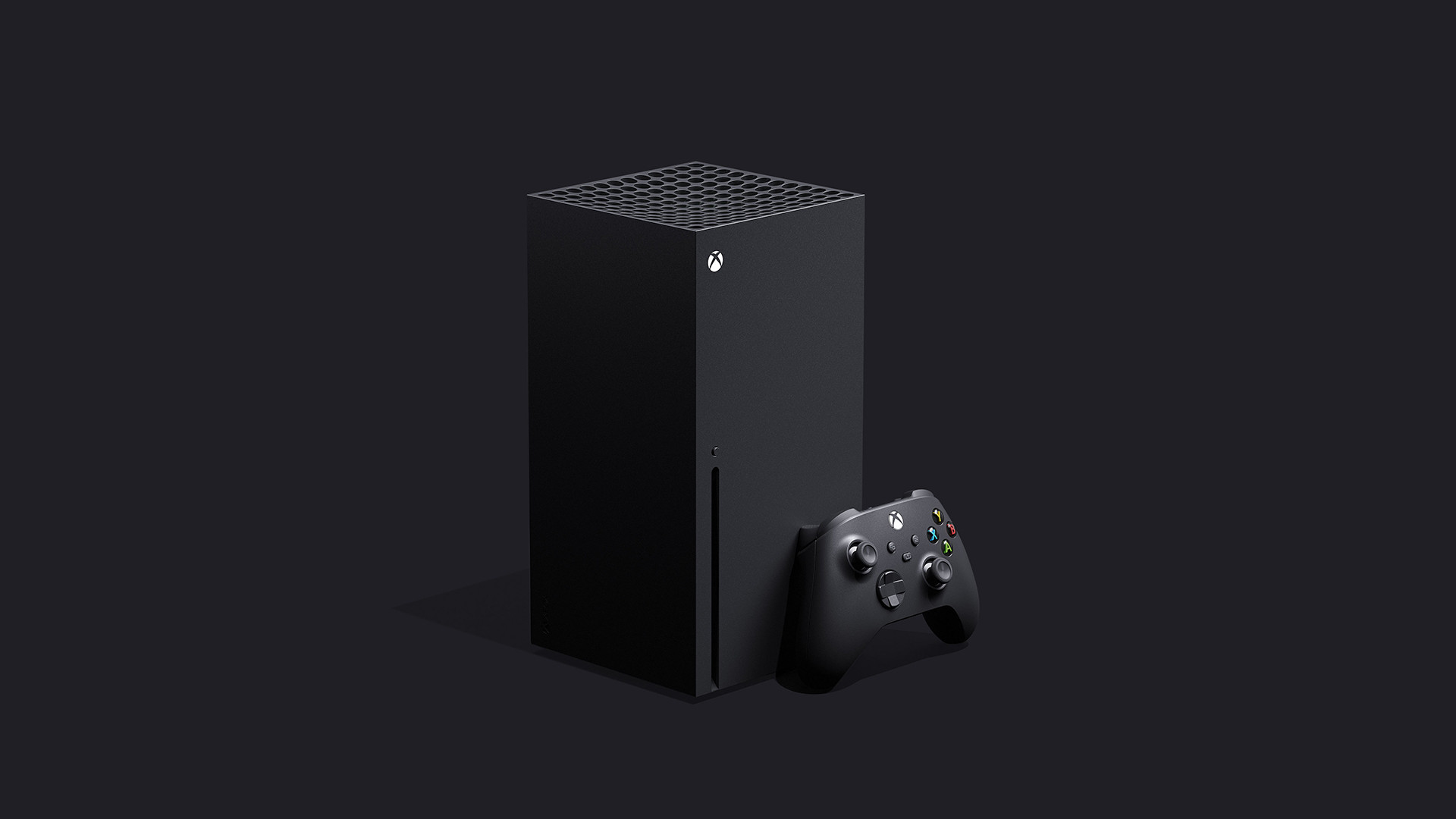 The first presentation of games for the next generation console from Microsoft disappointed me so much that after that I was basically sure that I would buy the Xbox Series X console no earlier than two years. But then the Redmond giant did something I did not fully expect: he convinced me to change.
Asking a real player which game console they prefer is like asking a child who they love more – mom or dad. As a lover of this interactive form of entertainment, I can not choose between PlayStation and Xbox and instead of radicalizing and becoming the side of the green or blue tribe, in both previous generations I bought Sony equipment and then I chose a box from Microsoft.
I was convinced that it would be the same this time, because Sony has a lot of confidence in me. Basically, I decided to buy a PS5 before the first presentation, and thanks to backward compatibility, I will switch to PS4 games on this device that I did not have time to play in the previous generation. I̵
7;m also sure that it will continue my favorite series here and I expect many brand new exclusive IP addresses.
As for Microsoft, I lack such an attractive catalog of my own productions as on PlayStation 5.
The first presentation of games to the American company's new console also disappointed me, as I reckoned with the fact that a few years after I had poured out the sea of ​​cash for game studios, it would result in a strong catalog of productions right from the start. Unfortunately, this did not happen, and the only major game from Xbox Game Studios that was prepared for the premiere of new Microsoft consoles was Halo Infinite … which, to make matters worse, turned out to be a shame and will not be released until 2021.
I am also hurt by the fact that the company made a terrible decision to support the previous generation from the perspective of early adopters. The company from Redmond decided that it was not yet time to abandon players who have their older equipment and in the next two years, all games published by Microsoft will also be released on the previous generation of equipment. In practice, this means that we will be waiting for such really next generation games until the end of 2022.
It is mainly for this reason that I was convinced that I would spend the next two years with Xbox One X and only then replace it with Xbox Series X.
In this arrangement, I was able to play Sony's exclusive and multiplatform productions on PS5, and all Xbox Game Studios titles will be available on the Microsoft console that I already have at home until 2022 – only in a slightly lower quality than on the newer one. On the fingers of one hand, I will count games from Microsoft partners, such as The Medium or STALKER 2, that will not be available for Xbox One devices.
For two cross-exclusive games, it would be a shame to buy the entire console when you already have the latter, but Microsoft has made a number of decisions in recent weeks that convinced me to change and today I ordered a copy of the Xbox Series X console this morning . It should come as no surprise that the two main reasons for this purchase are related to the subscription which is the apple from the Redmond company's eyes.
The combination of the Xbox Game Pass subscription and EA Play was the first hit.
When it comes to exclusive games, I do not trust Microsoft as much as I trust Sony, and since I am not a fan of either cars or platform players, and I am no longer a fan of Gears or the Halo series, the exclusive offer does not appeal to me. . . I'm impressed with the portfolio of companies that Americans have managed to take over in recent years, but I'm still waiting for the most important thing – that is, these mythical new games.
Fortunately, Microsoft understood that because it did not take the next generation of jaw-dropping games to the beginning, it needs partners in the fight against PS5. One of the allies in the company from Redmond turned out to be unexpected … Electronic Arts. The recently announced combination of the Xbox Game Pass Ultimate subscription with the EA Play service, which you still have to pay separately on Sony consoles, made me very happy.
The news of Microsoft's takeover of Bethesda has outweighed the scales in favor of the Xbox Series X console.
I am convinced that this information was made available for a reason the day before the pre-orders started. At the same time, I'm a big fan of such brands as Fallout, Dishonored, Prey, Wolfenstein and Doom, and just as I do not think they will be an exclusive series for Xbox consoles any day, I hope that both new and earlier parts of my favorite series goes to the Xbox Game Pass service.
I'm also convinced that thanks to the presence of EA games and Bethesda's production in the Xbox Game Pass Ultimate subscription, I'll save a lot. In the subscription, I do not have to pay for productions from two huge publishers each time, and the policy that Microsoft pursues makes playing on consoles from the Xbox family, just like that, extremely cheap – especially compared to the company's biggest competitor from Redmond.
The Japanese want to sell new games at full price, and when Microsoft is happy, we pay the subscription.
Thanks to this, players who choose the Microsoft platform, which the newly packed Xbox Game Pass library will match, will be able to play in principle of their choice for PLN 54.99 per month. I'm convinced that I myself will be one of these people, and since I've already spent a lot of money on the next generation console from Sony, I would be hurt to launch the old Xbox One X and frame games directly from the previous generation.
One solution would be to buy multi-platform games for PlayStation 5, but let's agree that paying separately for productions available as part of the Xbox Game Pass, just to run them on PS5, would be grossly poor handling. Just buying both the best units allows me to enjoy both exclusive production catalogs and the opportunity to play cheaply in a subscription without placing the quality of the graphics on the altar.
And that's why I decided not to use the PS5 for the Xbox Series S console.
My editorial colleague Szymon, who has already ordered his PlayStation 5, plans to buy XSS, not XSX. This console is much smaller and more beautiful than its big brother, and it will still let you run the same game – and this for the rest of the life cycle of the current generation, and not just the next two years, like the older Xbox One consoles. I do not deny that I thought for a moment about the rest myself.
Also read: Xbox Series S or Xbox Series X – Which Console Should You Choose?
After a new thought, I gave up the purchase of Xbox Series S, because it is not excluded that in practice the games on Xbox Series X will look a little better than on PS5, and that is the situation we finally have now and many multiplatforms look better out after running them on the Xbox One console X than on PlayStation 4 Pro due to the higher computing power of the first of them. This situation could happen again in the next generation and I would rather be safe than sad.
Just as Sony chose a faster SSD medium, Microsoft chose a better GPU.
It can potentially translate into better performance – higher resolutions, more FPS, better shadows, etc. If so, on PS5 I will play exclusive Sony games and the multiplayer productions where crossplay mode is not supported, and I will run all other games on the Xbox Series X just like Maciek. Since I have decided to buy two consoles, I do not want to make any compromises.
Finally, the thought arose in my head that although the differences in performance between the two consoles will be negligible, and the games from Electronic Arts and Bethesda will continue to beat both the leading platforms, in practice both of these publishers may pay more attention to equipment, ie. Xbox. I will also not be surprised if it is Microsoft's hardware that receives fixes to improve graphics in the current generation of games, which the same developers on PS5 will not prepare anymore …
I also hope that in all of this, Apple will finally stop making jokes and allow me to take full advantage of the opportunities offered to gamers by the Xbox and Xbox Game Pass consoles. Unfortunately, at the moment, on iPhone and iPad, due to Tim Cook's error, I will not run games as part of the xCloud service, and the new Xbox Remote Play is not available on them, although a similar service from Sony have been on these devices for several years.
Do not miss new texts. Follow Spider's Web on Google News.
Source link