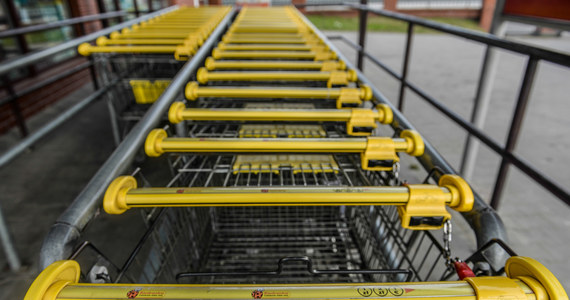 – The Biedronka chain managed to increase sales during the pandemic, despite the shrinkage in the food market. Thanks to this, the retailer increased its share in the Polish grocery store by 2 pages during the first half of 2020 compared to the first half of last year. Only during the second quarter did this increase amount to 3 pages. As a result, Biedronka already has over 25 percent. shares in Polish grocery retailer Ana Luísa Virgínia, CFO of the company Jeronimo Martins revealed.
Biedronka already has over 25 percent. participation in Polish food trade!
/Przemek Świderski /Getty Images
Due to the coronavirus pandemic, the Polish retail trade registered a decrease in revenue during the first half of the year. According to data from Jeronimo Martins, the worst situation was in April when the market shrank by over 9%. from year to year. Despite the pandemic, however, Biedronka managed to increase sales and thereby increase its share of the retail market – currently the chain is responsible for more than a quarter of total sales – says CFO Jeronimo Martins.
– As far as we know, the units that lost the most market share were probably supermarkets and stores in shopping centers. Galleries were closed for a time and the grocery stores in them, although open, had no customers. Apparently, they lost market share as a result. In addition, all our other competitors could not adapt opening hours, assortment and promotions to the changing situation as quickly as we did, so we managed to increase our market share – explained Ana Luísa Virgínia.
The head admitted that inflation had some effect on the growth of chain revenues in Poland. In her opinion, NBP traded to lower interest rates to zloty depreciation and had a partial impact on the price increase in the market. However, he believes that we will now observe a slight decline in inflation.
– When it comes to the basket of Biedronka products, we will be the last to pass on the entire price increase to consumers, because we know how important it is to maintain our image of a cheap chain. We also want to guarantee our customers that they will not experience a significant price increase, especially now, when the whole economy is somewhat weakened – she assessed and added that in the case of the Biedronka chain, only a small price increase would be expected.
Bartosz Kaszuba