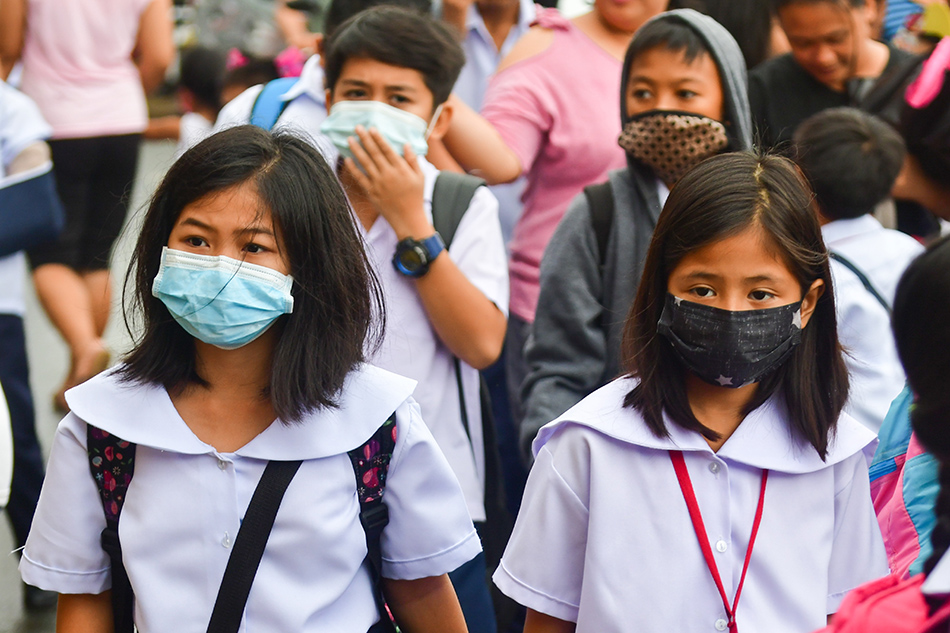 MANILA – Lawmakers on Thursday asked education agencies why schools can't lower their tuition fees because students won't be using all of their facilities this school year because of the coronavirus pandemic.
At the joint meeting of the House Committee on Basic Education and Culture and the House Committee on Higher Education and Technical Education, legislators asked the Department of Health, the Commission and Higher Education and the Coordinating Council for Private Educational Associations why there is a problem in introducing a moratorium on education and other fee increases educational institutions in the middle of the pandemic.
DepEd Usec. Jesus Mateo explained that there are existing rules and regulations governing training increases.
"Kailangan can provide appropriate consultation by the entire administration with organized students and parent organizations,"
; he said.
Mateo also revealed that they have released an advisory because of some concerns raised to the department that several schools are closing because of low incomes.
"We told them, 'Can you please increase it if it has increased earlier' because the application started last year and it will be closed before classes opened in this case before the pandemic it was closed in May. I just want to report that the increase is small. In the total application we have only reported a slight increase, "he said.
Laguna 2nd District Rep. Ruth Hernandez asked why schools can't just lower these other fees, like computer fees, given that students won't be on their campus this school year.
COCOPEA President and CEO Joseph Noel Estrada of COCOPEA explained that some of the fees are for recurring costs.
"They distribute over the years because they have to be maintained. They can't charge fees anymore if they don't need it," he said, adding utility fees will cease to apply this school year.
CHED chairman Prospero de Vera, meanwhile, noted that during the first quarter of 2020, they have received nearly 400 applications for an increase in tuition fees from private universities.
"Of 393 applications, 304 or 77 percent withdrew their applications for tuition fees. The remaining 89 applications constitute about five percent of total private higher education institutions across the country," he said.
"There is a very, very small number of private higher education institutions that have submitted an application for an increase in tuition fees in our regional offices."
He added that a moratorium on schools may no longer be needed, as only a few have applied to raise tuition fees.
"Usually, the proportion of universities or private universities applying for tuition is increasing by about 25," De Vera said.
Kabataan Rep. Sarah Elago then requested that DepEd, CHED and COCOPEA provide clear advice on setting school fees for educational institutions.
The House committees will continue their joint discussion next week to continue discussing House Bill 321 or the "Anti-No Permit, No Exam Act of 2019" of which Elago is the lead author.
Last month, Deped appealed to private schools to postpone increases in tuition and other fees for the upcoming school year due to financial constraints parents and students may face due to the coronavirus pandemic.
education, department of education, tuition, school fees, miscellaneous fees, private schools, school year 2020-2021, school opening, coronavirus education, coronavirus school opening, coronavirus Philippines update
Source link