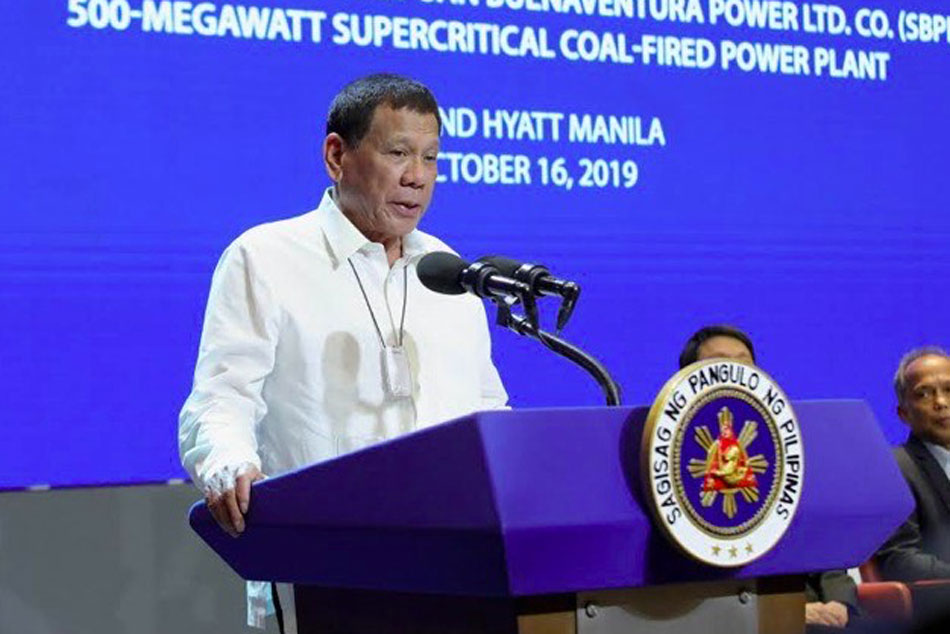 MANILA – President Rodrigo Duterte has been carrying a pocket air purifier to protect himself from colds, Malacañang said Friday.
On Friday, Duterte was seen wearing the device when he welcomed Indian President Ram Nath Kovind.
He was also seen wearing it in his public appearances this week.
President Salvador Panelo spoke of the unit's aim of protecting Duterte "from people in his vicinity who have coughs and colds."
The 74-year-old chief executive had to carry the unit to avoid being chilled by a cabinet member who has frequently coughed, a source told ABS-CBN News.
Duterte will now "always" wear the air purifier, the source added.
"Para di mahawa ng ubo o anumang sakit," the source says.
(It is for him to avoid colds or any other illness.)
However, the source made it clear that the president is doing well.
Rodrigo Duterte, Air Purifier, Necklace, Colds, Salvador Panelo, Health, India's President Ram Nath Kovind
Source link