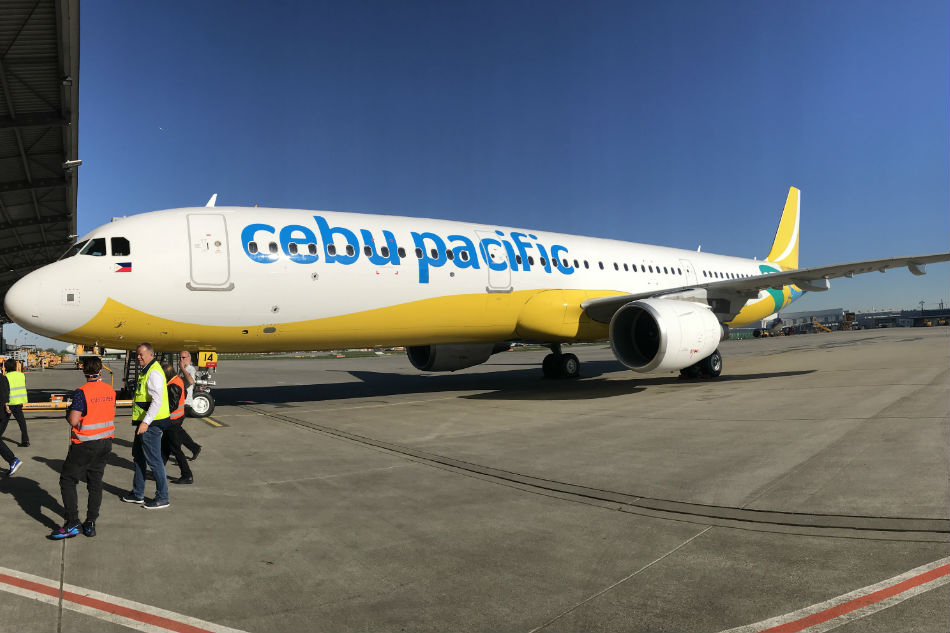 MANILA – Cebu Pacific said on Thursday it would lay off more than 800 employees in August as the COVID-19 pandemic continues to "negatively impact" the aviation industry.
The degraded effect of COVID-19 caused Cebu Pacific to re-prioritize operating and capital costs while giving employees the opportunity to voluntarily separate, says one of the country's leading carriers in a statement.
"As the effects of COVID-1
9 deteriorated, CEB took immediate action to manage financial resources … Because of this, CEB is limited to employing more than 800 employees in August 2020," Cebu Pacific said.
"This is a difficult but necessary decision for CEB to fulfill its long-term commitment to providing affordable and accessible air transport services to the public," it added.
The provision package for affected employees includes tax-free one month's salary for each service, congratulatory salary corresponding to one month's salary, health coverage for the rest of the year, pro-nominal 13 months' salary, conversion of unused leaves and 2 return tickets to all destinations, it said.
Salary reductions in management to increase salaries for other employees were implemented, while selected non-essential projects were also postponed, says the carrier. New hires, promotions and salary adjustments were also canceled.
Cebu Pacific began its commercial operations on June 2, after Metro Manila and other areas went into public quarantine after an 11-week closure.
The current number of flights accounts for less than 10 percent of pre-quarantine levels, it said.
AirAsia Philippines previously announced that it would terminate 12 percent of the workforce or 264 workers, as it struggles with the effects of the COVID-19 pandemic and the effects of the shutdowns.
Labor Secretary Silvestre Bello III previously said that around 5 million Filipinos could lose their jobs because of the pandemic. Up to 10 million unemployed people are also an "opportunity", he said.
ANC, ANC Top, Cebu Pacific, transportation, aviation, displacement, Cebu Pacific retrenchment, airlines, workers, COVID-19 impact, COVID-19 pandemic, coronavirus, coronavirus update
Source link