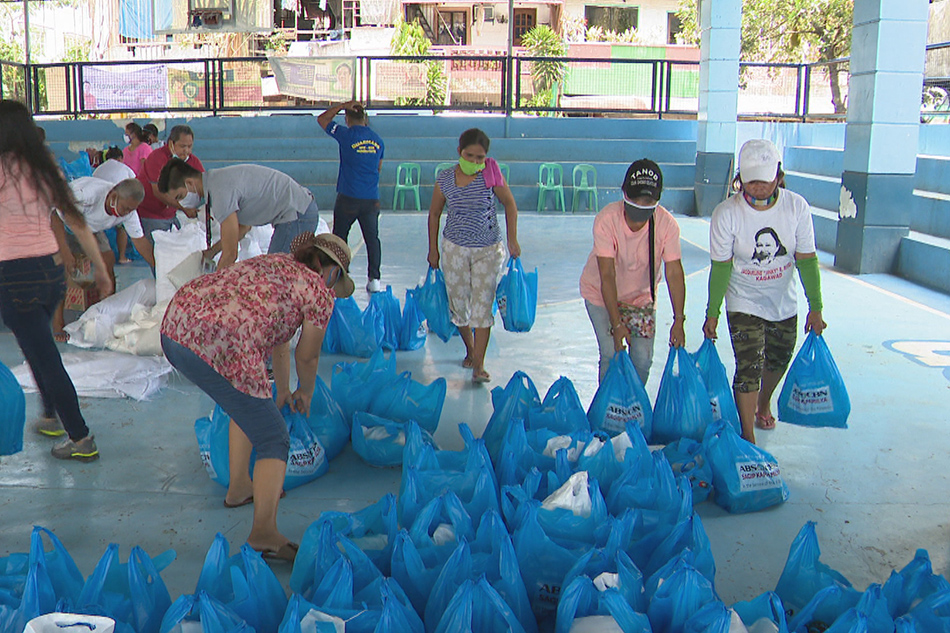 MANILA – The ABS-CBN Foundation announced on Thursday that it will continue with its public service programs in the midst of non-renewal of the Kapamilya network franchise.
In a statement signed by its top executives, the ABS-CBN Foundation said programs Bantay Bata 163, Bantay Kalikasan and Sagip Kapamilya will continue to help vulnerable sectors and communities, especially during the pandemic.
"The ABS-CBN Foundation remains true to its mission. We will continue to serve what it takes, for as long as we can," it said.
The ABS-CBN Foundation also took the opportunity to thank its partners and donors "for valuing our work for over three decades"
;, as well as the public for their "words of support" and "continued confidence."
Read the full statement below:
As of July 13, 840,000 families or over 4.2 million Filipinos have benefited from the Pantawid ng Pag-ibig project under the Sagip Kapamilya program, according to the ABS-CBN Foundation.
During the initiative, relief and food packages were distributed to those who could not work due to the coronavirus-induced quarantine.
Bantay Bata 163 has advised children in need of psychosocial support and psychological first aid through its hotline, said the ABS-CBN Foundation. It has also taken care of abandoned and street children through its children's village and will continue to expand support for Bantay Education researchers this school year.
At the same time, Bantay Kalikasan continues to manage the operations of La Mesa Watershed and La Mesa Ecopark.
news.abs-cbn.com is the news site for ABS-CBN.