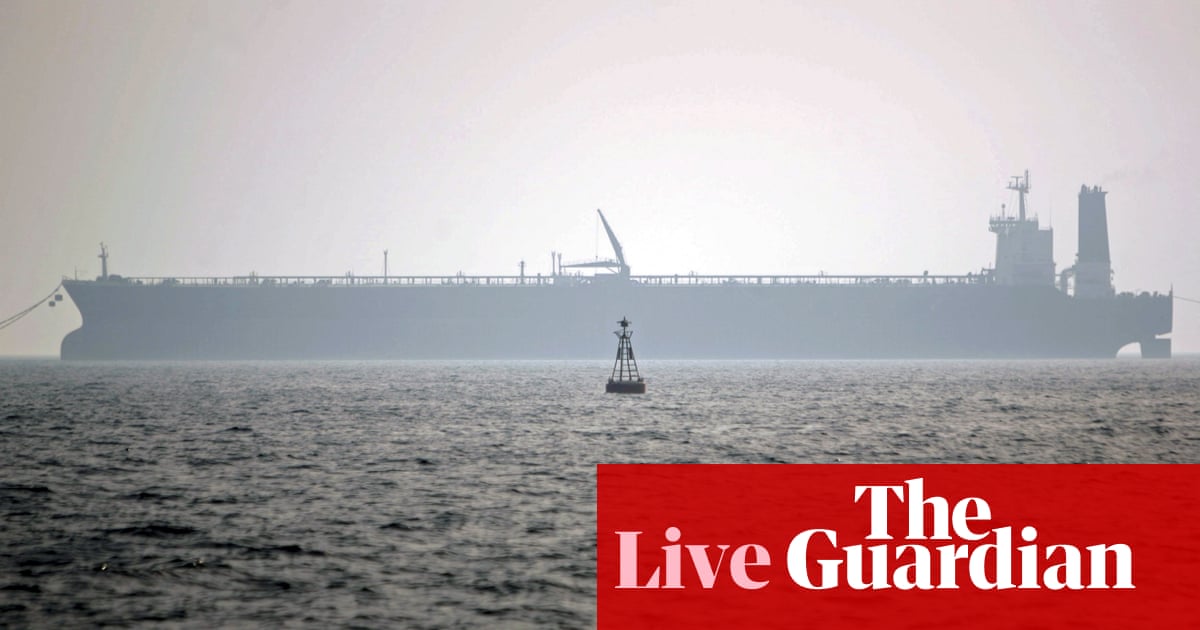 MAP: Two tankers hit the bay [19659015] Iranian media reports that two tankers have been hit in Omanholmen.
The Financial Times has more details:



Iran's Arab TV al-Alalam reported that Pakistan's local authorities also confirmed that the sound of explosions was heard

Ship managers have circulated messages Thursday morning saying that the oil tanker MT Front Altair had been abandoned. with his crew, safely saved by a nearby ship and that it was fully loaded and on fire.

The fire on the Front Altair was caused by a "surface attack", one of the messages said. The messages also said that a second tanker nearby, Kokuka Courageous, could not be contacted, with the automatic identification system running offline.
I've dug into our Reuters terminal – and found the two thoughts: [19659021] Maps of the Oman Gulf "src =" https://i.guim.co.uk/img/media/33ca9df25e20157d9e4c168b4801cada991b566b/0_0_1216_787cada991b566b/0_0_1216_787/master /1216.jpg?width=300&quality=85&auto=format&fit=max&s=b083a2b470ec0a949c07af5c3cf4173f "/>

Maps of the Gulf of Oman Photography: Refinitive