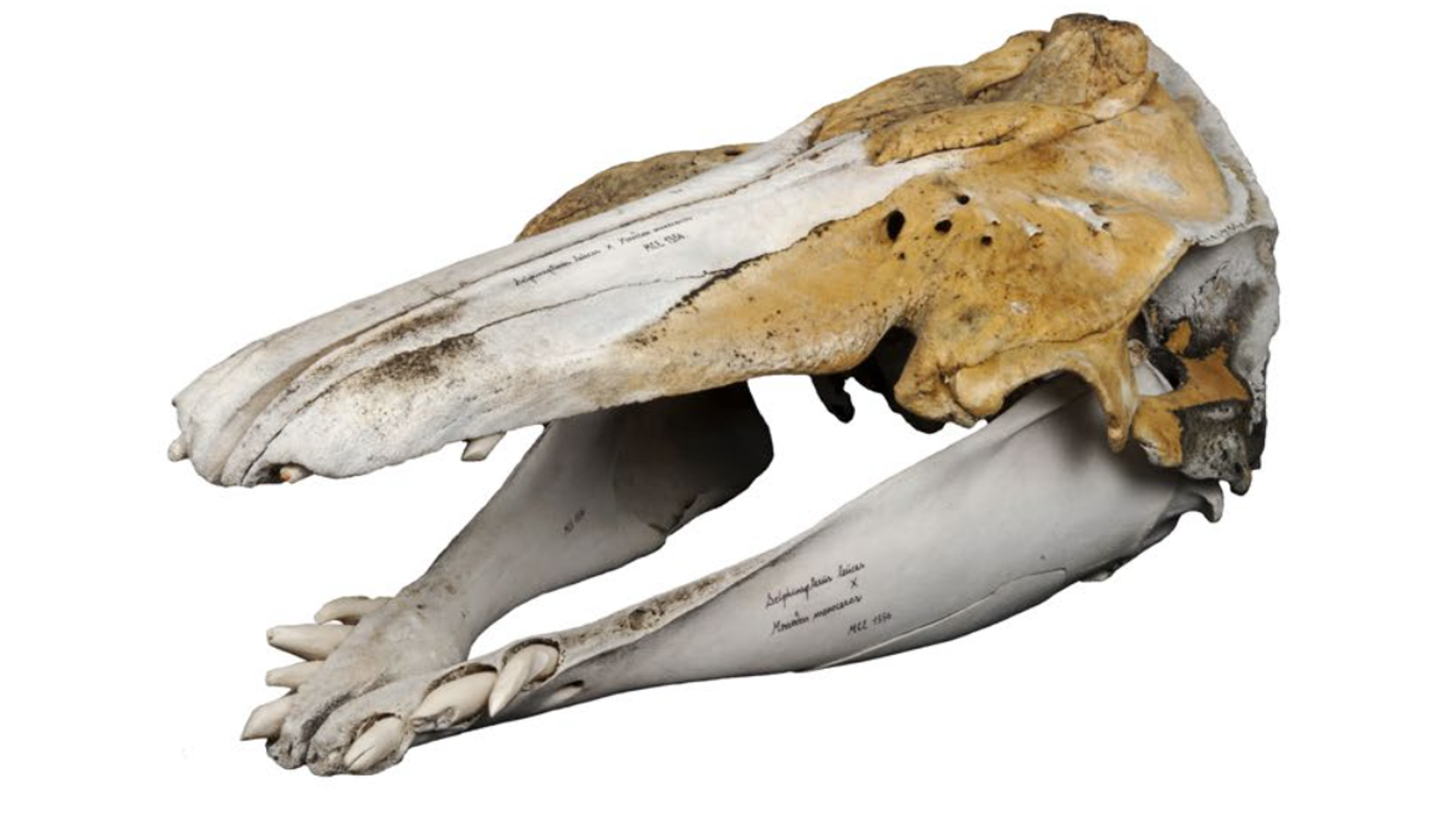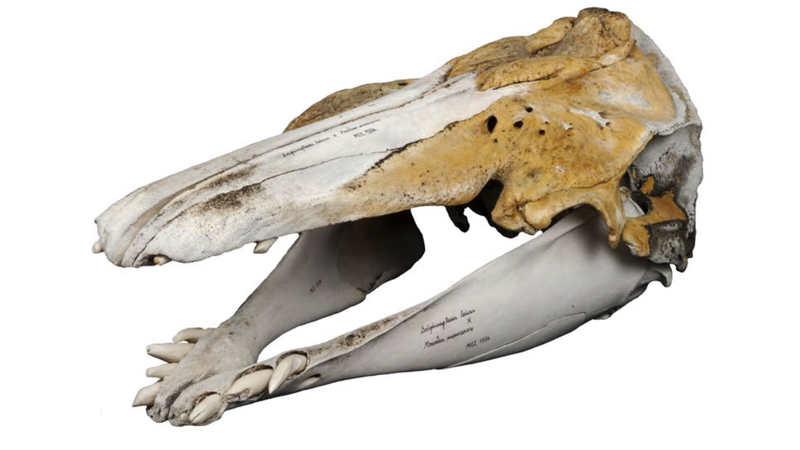 Back in 1990, subsistence hunters in Greenland gave a reason to scientists. Its origin, they explained, was a strange creature, evenly gray, with flippers like to beluga but a tail like a narwhal. The specimen was larger than either a narwhal's or a case study, but was found to contain the proportions of both.
Today, researchers are announcing a genetic analysis of DNA they extracted from the skull. And indeed, their results showed that it was the first recorded hybrid beluga-narwhal. A beluga hall. A narwhaluga.
"This is a one-off individual that tickles our scientific and childhood curiosity towards nature," the study's first author, Mikkel Skovrind from the Natural History Museum of Denmark at the University of Copenhagen, told Gizmodo. "That's why it's interesting."

Are Warming Arctic Temperatures Spawning New Hybrid Whales?
As Arctic temperatures rise and the ice melts, animals that once had separate migration patterns… Read
Skovrind was doing his Ph.D in beluga whale genomics, and his office sat right next to a collection of beluga and narwhal skulls. But one skull looked different — most notably, its teeth splayed outward, very unique to regular regular looking teeth and the narwhal's single, overgrown tooth tusk. Researchers had long since hypothesized that it was a hybrid, based on the shape. "It ticked all of the boxes for a project I wanted to spend time on," he said.
The team, led by scientist Eline Lorenzen, extracted DNA from the teeth and from tissue samples from eight Belgians and eight narwhals taken from West Greenland's Disko Bay. The results of the analysis revealed that the creator was the male offspring of a male and a female narwhal, according to the paper published today in Scientific Reports. And it seemed to be a healthy individual before it was hunted, having reached full maturity. [A] narwhal skull (a); the hybrid skull (b); and a beluga skull (c). "/>
A narwhal sake (a); the hybrid skull (b); and a beluga skull (c)
Photo: Mikkel Høegh Post, Natural History Museum of Denmark