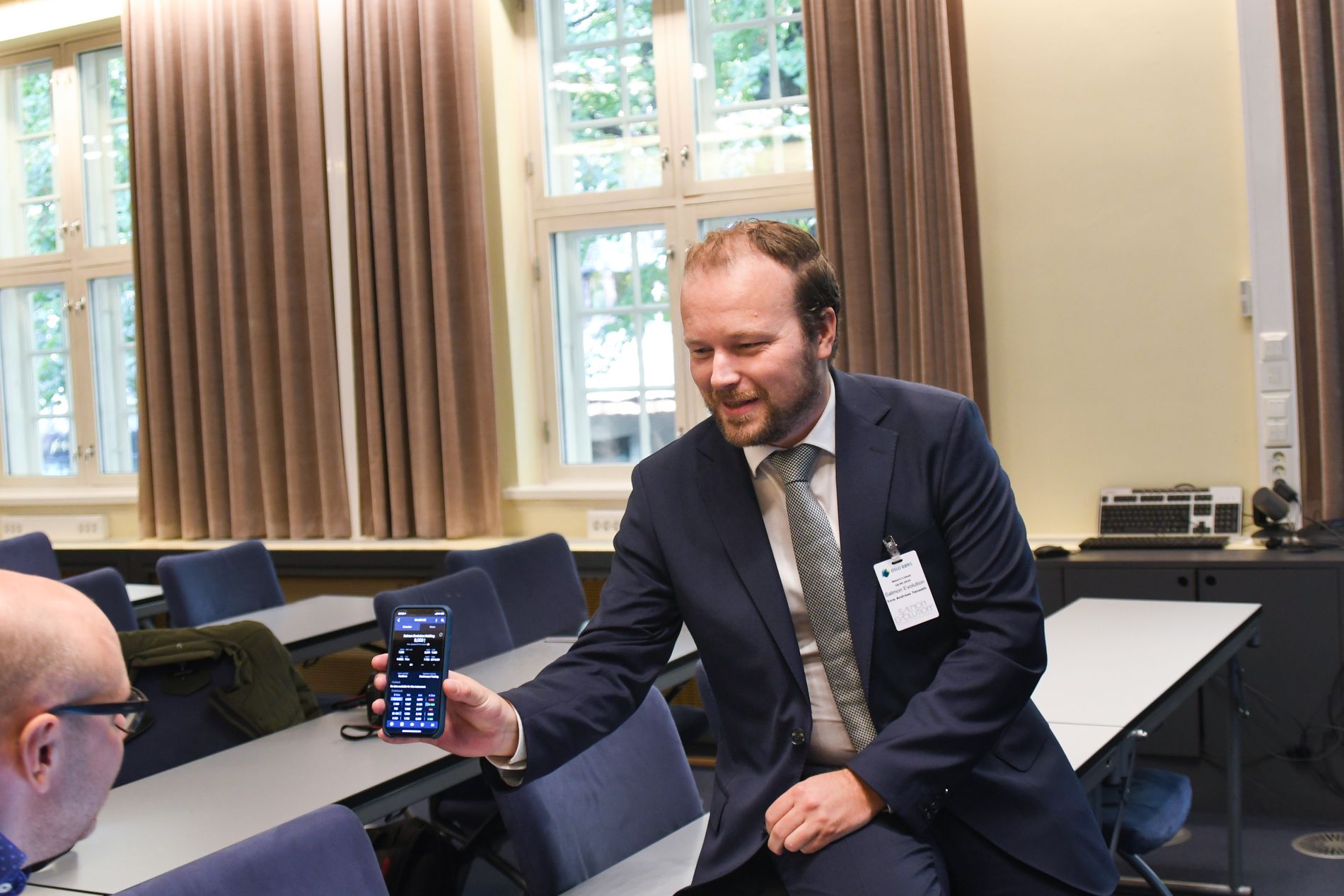 Investors ignore a weak salmon market and send the farmer Salmon Evolution up 58 percent on the first trading day.
Published:
– We are of course very pleased to have this lead, says Chairman of the Board Tore Tønseth in Salmon Evolution.
The former stock analyst at Sparebank 1 Markets has just rang the stock market bell to mark the debut of the land-based salmon farming company on Merkur Market.
Previously, the company had raised NOK 500 million in a new share issue for both private and institutional investors, including DNB Asset Management and the Klaveness family, as well as the investor trio Carl-Erik Krefting, Fredrik Cappelen and Preben Rasch-Olsen.
also read
Grieg Seafood closes operations in Scotland after jellyfish attacks
While the issue was completed at NOK 5 per share, the price jumped as much as 58 percent to NOK 7.9 during the morning hours. The fact that salmon prices are at the lowest levels this year did not dampen optimism.
– We are a company that will only start harvesting fish at the end of 2022. We are very comfortable with the long-term price picture and the supply and demand side that we expect to see in the coming years, says Tønseth.
Do not believe in the offer wave
Salmon Evolution will grow salmon from prey to finished fish at a production facility on Indre Harøy and the first construction phase is already underway. The goal is now to reach a production volume of 36,000 tonnes in the next few years and up to 70,000 tonnes in the longer term.
– Conventional aquaculture in the sea is not able to meet demand. There are simply too many biological problems and regulatory limitations for them to be able to grow significantly, says Tønseth.
Thus, an ever-increasing flood of money is being wasted on land-based agricultural projects, which do not have to fight salmon lice and troublesome viruses. The news magazine Norsk Fiskerinæring recently identified 85 land-based projects globally with a planned production of 1.7 million tonnes. This corresponds to a growth of 65 percent from the current volume of 2.6 million tonnes.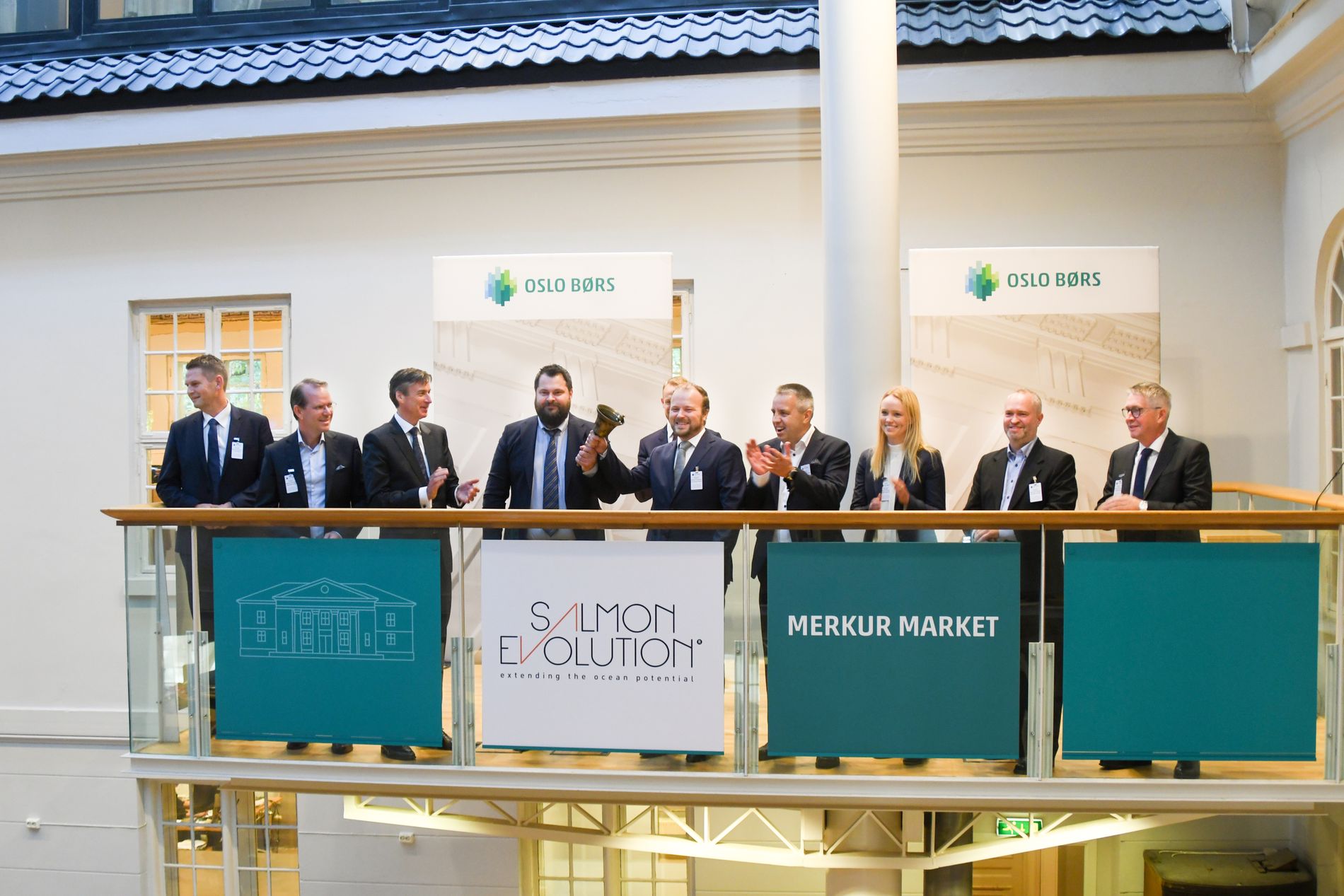 A rule of thumb in the industry is that the market can absorb about seven percent annual growth without prices falling significantly.
– Does it make you nervous about the market balance when you hear plans on land for 1.7 million tonnes?
– No, because personally I think that the majority of the projects on the list will never be realized. At the same time, I believe that several of the facilities that are actually being built will have problems in achieving a competitive cost level, says Tønseth.
Expect lower returns than at sea
– What is it that you have that is so unique that you should succeed, and not the others?
– We have a so-called hybrid solution, ie. a mixture of natural water flow and water recovery (RAS, ed. note). We therefore do not need to use a biofilter, which is a component that creates a lot of complexity in an onshore facility and gives a higher risk of various side effects, says Tønseth.
In sea-based agriculture, the return on invested capital has been around 30 percent in recent years, mainly due to strong profitability and low book value of licenses in relation to market value.
– Do you expect to achieve as high a return on capital as the sea-based ones?
– No, because the capital that is tied up in facilities on land becomes so much larger. We believe that a Norwegian factory will have a good return, but we are talking about 12–15 percent in equity. With that said, if we succeed in achieving premium prices for our fish, it will be higher, says Tønseth.
Read on E24 +
Focus on the Maaseide Foundation – sorry sorry today
The first construction phase on Indre Harøy costs NOK 1.3 billion and results in a production capacity of 9,000 tonnes. Thus, the shareholders can cover many issuance rounds before the target of 36,000 tonnes has been achieved.
– We will have an increasing debt ratio along the way, so expect that we will have to increase equity by approximately SEK 1.7 to 1.8 billion, including the 500 million that was recently raised, says Tønseth.
Source link