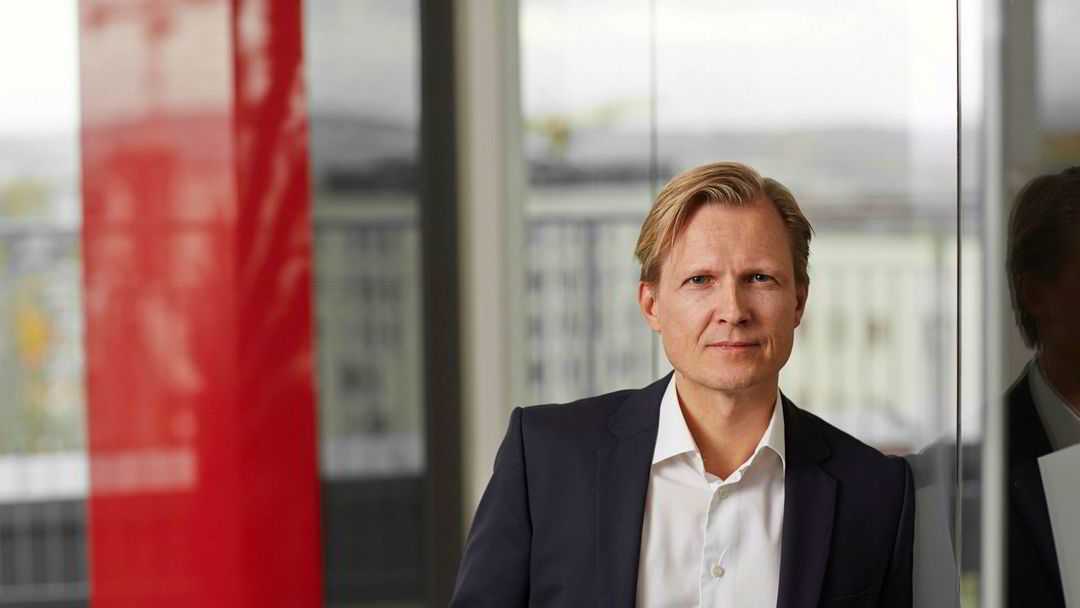 Through the holding company Isanor Invest as, Jørgen Dahl controls his majority stake in the alarm and security company Sector Alarm, which he founded.
The latest annual reports for 2019 show that Isanor, to which Sector Alarm Group is the subject, drew 8.16 billion Norwegian kroner last year.
This means that the entrepreneur's wholly owned holding company made a profit before tax of NOK 8.17 billion, compared with NOK 231 million in 2018.
It is not stated exactly where the billion profit comes from, but in Sector Alarm Holding's annual report for last year, reference is made to a number of internal transactions, where the Group has repurchased shares from, among others, Dahl̵
7;s Isanor Invest.
CFO of Sector Alarm, Bjørnar Bukholm, explains the profit as follows:
– These are accounting gains related to internal transactions in the Sector Alarm structure before the sale and can not be linked directly to 30 percent of the shares sold to KKR, he tells DN.
Still majority owner
It was at the end of June last year that it became clear that the well-known American acquisition fund KKR had bought 30 percent of the shares in Sector Alarm.
According to Bukholm, the main principle in the transaction was that all shareholders sold 30 percent of their holdings, but he did not want to comment on what KKR paid for the shares. Even today, Bukholm does not want to say anything about the price.
Isanor's annual report shows that Dahl now indirectly owns 63.59 percent of Sector Alarm Group.
DN has tried to get in touch with Dahl, but on Wednesday afternoon it did not manage to get a comment from the contractor.
Norway's most expensive property
It was in 1995 that Dahl founded Sector Alarm, which for the past three years has had a turnover of more than NOK 11 billion. The company has had an adventurous growth and today operates in countries throughout Europe. The success has not least made the entrepreneur a rich man.
According to Kapital, Dahl is listed with a net value of SEK 5 billion, which makes him the country's 44th richest person.
At the end of May, it became clear that he had bought the hedge fund manager Thor Johan Furuholmen's luxury villa on Bygdøy.
According to DN, Dahl has found NOK 225 million for one of the largest privately owned homes in Norway. It was below the proposed price of 250 million, but still became the most expensive villa sale in Norway ever.
– It's true that I bought this home. After many years in rental housing, I am very happy that I have had the opportunity to buy this wonderful property. In addition to this, I have no other comments than that I look forward to moving in, Dahl said in a comment via communications manager Sissel Eckblad in Sector Alarm at the time.
Got a giant cure
Last year, the company was in bad weather after the Norwegian competition authority accused Sector Alarm and Verisure of price collusion by not selling home alarms to each other's customers during the period 2011 to 2017 and shared Norwegian customers between them. The reported fees were 425 million.
Both companies have denied the allegations, but Sector Alarm still chose to vA fee of SEK 425 million.
The total costs ended last year at almost 2.5 billion Norwegian kroner, about one billion billion more than 2018. This meant that the loss before tax ended at 222 million Norwegian kroner, against a profit before tax of 610 million Norwegian the year before.
According to CFO Bukholm, the decline from 2018 is due to a number of factors.
– Sector Alarm had an underlying positive development in 2019, but significant costs in connection with expansion in Spain, France and Finland in combination with increased financing costs and a number of non-recurring costs decreased the result compared with 2018, says Bukholm.
At the end of 2019, Sector Alarm Group's equity amounted to NOK 3.2 billion, up from NOK 273.8 million at the end of 2018. (Terms)Copyright Dagens Næringsliv AS and / or our suppliers. We want you to share our cases with a link that leads directly to our pages. Copying or other use of all or part of the content may only be done with written permission or by law. For further conditions see here.
Source link