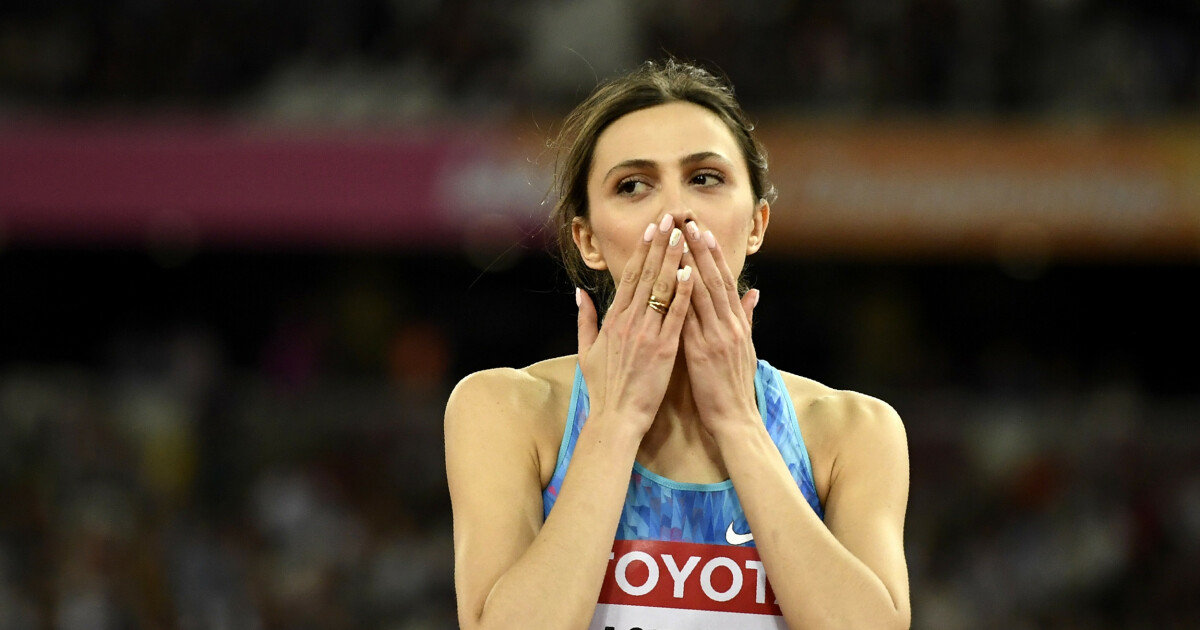 THIS SUMMER Russian superstar Marija Lasitskene desperately wrote an open letter to Vladimir Putin. Together with two other world champions in athletics, she asked Russia's great father to intervene directly in the country's long-standing doping conflict with the outside world so that she could still compete internationally.
Now the answer has come, and it does not give Lasitskene and the other Russian sports heroes much hope:
Russia refuses to give in to international pressure. In practice, they reserve the right to cheat as before and waste their own critics.
This week, the troublesome Yuri Ganus, head of the Russian Anti-Doping Agency (RUSADA), was removed from his job. The official explanation is financially messy, but regardless of details about taxi bills and trips abroad that became too expensive, it is difficult to interpret the firing as anything other than that the Russian authorities do not want sports reconciliation with the rest of the world.
With Ganus out of work, they have removed another critic.
THIS this time it happened in the mildest way. Last week, the report from the Russian Special Commission set up to check online rumors about the RUSADA chief's expenses came out:

– All I can say right now is, unfortunately, that what we feared has been confirmed, said the head of the Russian Olympic Committee Stanislav Pozdnjakov when he presented an audit report in which he recommended that he fire RUSADA chief Yuri Ganus.
Exact "fearWas hardly that big. For a long time, the outspoken Ganus has challenged the leadership of Russian sports.
TRULY you do not go unpunished. When the scale of the Russian Sochi fraud began to become known in the winter of 2016, two former central RUSADA employees died mysteriously in just a few weeks. At the same time, some Russian politicians demanded that the defector Grigory Rodchenkov – the main memory behind Russia's fraud who had fled to the United States – be tracked down and executed as the defector they thought he was.
Several times the clear Yuri Ganus has been asked by international reporters if he too is not afraid:
– This is dangerous, but it's my job, he told the news agency AFP when the World Anti-Doping Agency (WADA) again last autumn banned the Russians from international sports and Ganus raged against the politicians who had allowed another manipulation of the material in the doping laboratory in Moscow.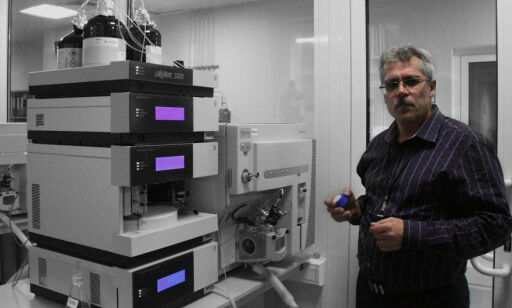 AFTER that Yuri Ganus became head of RUSADA 2017, no one in Russia has been so direct in his criticism of the country's rotten sports morale than him. He seemed so different and honest that the international anti-doping experts have discussed whether Ganus really only played a dual role – that he acted like a false facade in a Russian prank.
Last autumn, the RUSADA chief took a deadly historical confrontation with Russian sports at a ski seminar in Trondheim:
– Frauds. Just scams, he concluded, and was more right than the surprised audience knew.
Shortly afterwards, it became known that the Russian authorities had once again cheated with doping tests in the famous ex-WADA-approved laboratory in Moscow.
And Ganus was just as ruthless towards them. While Russia struggled with the outside world to compete internationally again, the RUSADA chief struggled with the attitudes among his own.

Given the strong position of elite sports in a centrally controlled Russian system, such an internal disagreement could not last.
GIVE rumors this summer began circulating online about the mess in RUSADA's economy, Ganus guessed where this would end:
– We expected such attacks because some are not happy with what we have done, he told the international press, adding:
– The question is why do they do that? RUSADA actively cooperates to correct the errors that the outside world points out. We have talented, young employees that we are proud of. It's not that popular here, he concluded.
The kick suggests that it was an exact conclusion.
FOR Russia has been replaced by a new setback. It does not give confidence that Russian sport itself can decide who is responsible for what is supposed to be an independent national control. Thus, RUSADA again has no credibility, and in November, judgments of the Sports Arbitration Court (CAS) on Russia will be excluded from all major championships.
The management of WADA has requested the audit report which is alleged to have fallen to Yuri Ganus. They want to look at the Russians on the cards, but are hardly allowed. The outside world is still waiting for the Russians' own report on what was really going on in Sochi. This report is not public.
ALT this means that Marija Lasitskene will hardly be able to jump high in the championship again. Russian athletics has been given a new deadline on August 15 to pay the World Athletics fine of approximately NOK 60 million in order to be able to continue competing with some so-called "neutral" athletes.
But even if the money comes, even Russia's biggest athletics stars do not think anything will help. To this end, they have seen too much of the dark forces that really reign in Russian elite sports and how the homeland refuses to take the consequences of its own fraud:
– This is just a new prank on the practitioners from those who really should have taken care of us, an angry Marija Latsitskene told TASS yesterday.
Once again, it is the Russians themselves who choose to isolate themselves.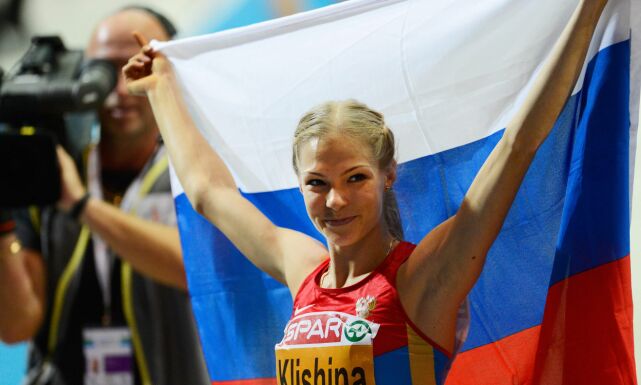 Like Dagbladet on Facebook
Sports
Source link