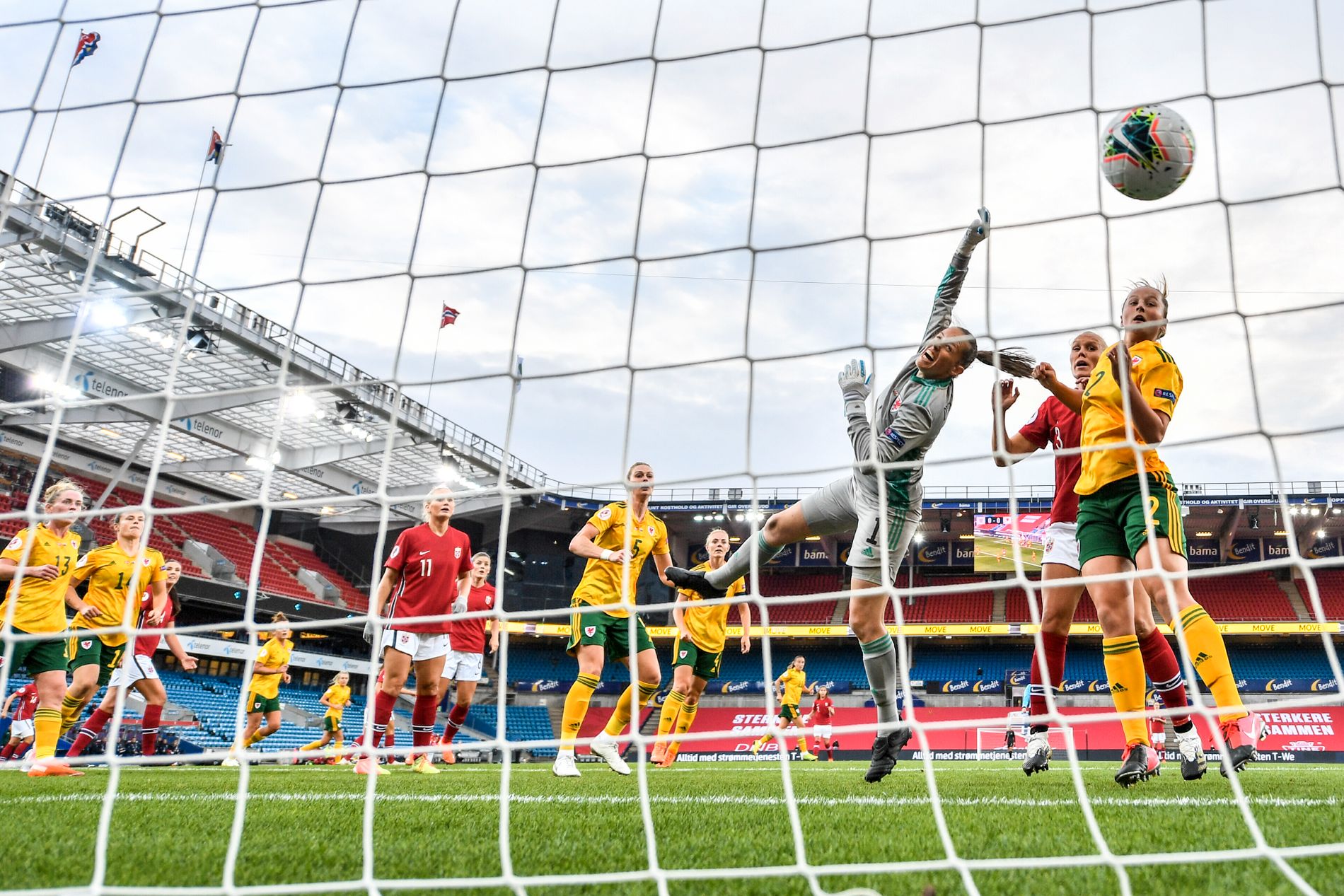 ULLEVAAL (VG) (Norway-Wales 1-0) For 29 minutes it looked like Norway had not played a national match in 196 days. Then Guro Reiten (26) tried his hand at a post.
It was unbelievable that Norway had to take three corner kicks after the same pattern, without the Welsh coming up with any counterattack. The first two ended outside the goal, the third attempt from Guro Reiten went in the corner.
Her 1
0th national team goal was of the simple kind. It was a post with his left foot, and it was a cruel goalkeeper error that made Norway get a hole in the boil.
– I aim backwards, so when no one is there it's okay, Reiten says when he is asked if it was a shot or a post.
It was no matter what help Norway needed after the start-up problems. Because it started badly in the European Championship qualifier against Wales with ugly ball losses, incorrect matches, poor precision, pace and stagnation on the pitch. The pace has sometimes been greater during recovery training this week.
VG Live We followed the international match in our live center
WINNING GOAL: Wales goalkeeper Laura O´Sullivan misses a single ball from Guro Reiten. That should be the goal that saved Norway tonight.
The second half started as the first, as a long yawn where Wales got a couple of chances after new gross, Norwegian mistakes.
And when Caroline Graham Hansen tried on her own with a long shot that was in the net after 60 minutes, the referee team managed to interrupt due to offside on Lisa-Marie Utland. She was not on the ball and she was not in the way of the goalkeeper. Incomprehensible by the Slovak referee who annoyed the Norwegian women for 90 minutes.
– I thought it was an April Fool's joke, but it was not, "Caro" says about the cancellation.
– I do not understand how the referee makes Lisa (Abroad) destroy the goalkeeper. One should not say too much about the judge, but I must say that I did not agree with all the decisions.
"Caro" damaged
She had to deal with an injury to her left ankle before 70 minutes had been played.
– I hope it went well and that it is nothing, says the Barcelona player about the injury.
Norway had a 32-1 goal difference before tonight's meeting against Wales, leads the group and has full control of the European Championship place in 2022.
Tonight it was hard to enjoy more than three points.
Had Norway been a little unlucky, Wales could also have been punished just before the end when the ball bounced in Maren Mjelde's hand.
The referee did not get either …
National team coach Martin Sjögren was not so dissatisfied and took the score.
– There are periods during the match and the end that will not be so good. The last 20 were terribly bad and then we invite Wales again. I think I have to see an analysis before I make a judgment – but it's good to win on a bad day, says the Swede.
Caroline Graham Hansen summarized as follows:
– I would like to play this match again tomorrow to show that we are a much better team than Wales.
VG Discount Codes
A commercial collaboration with kickback.no
Source link