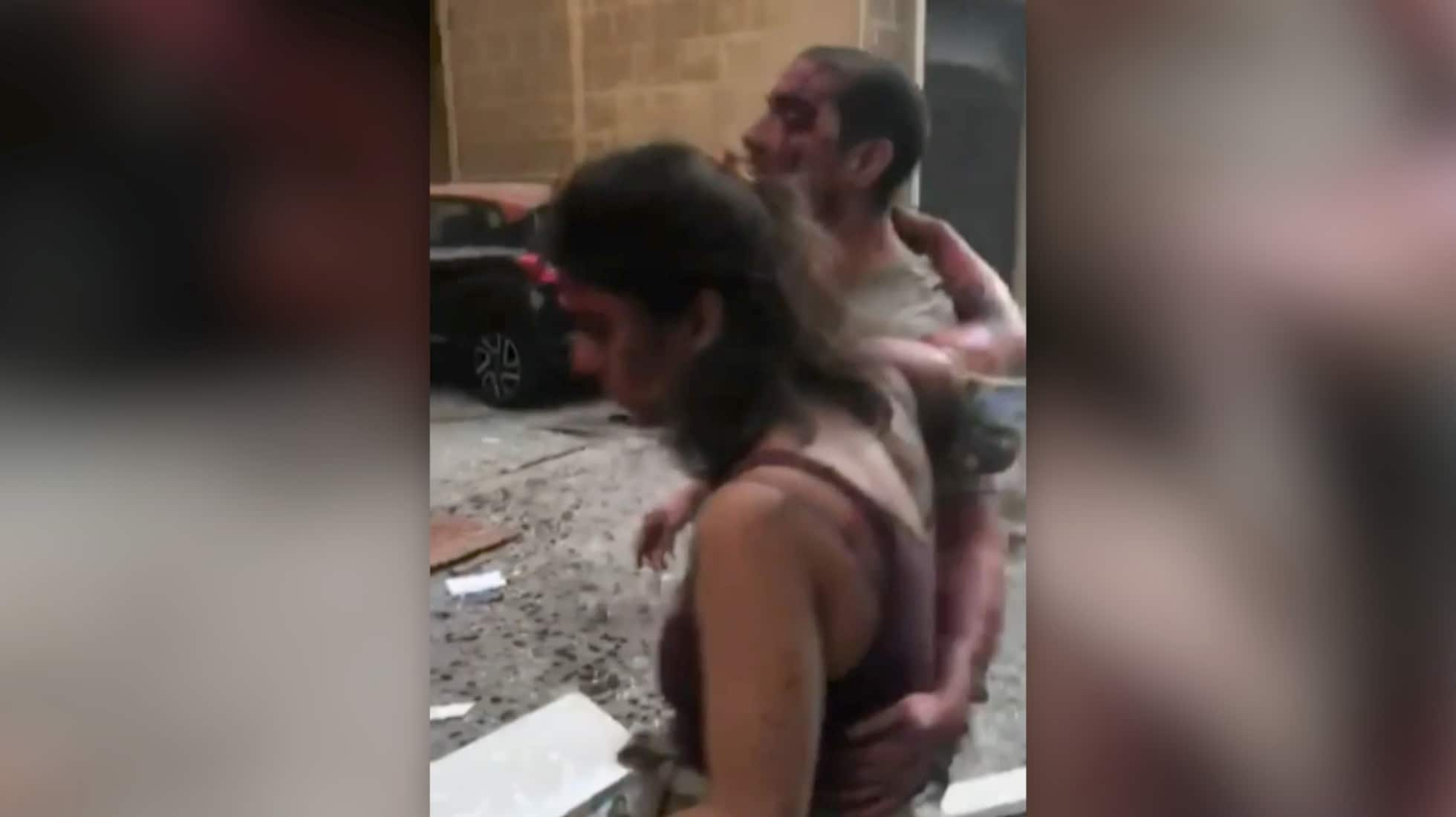 More than 200,000 people have lost their homes as a result of the huge explosion in the Lebanese capital, estimates Governor Marwan Abboud.
Abboud told the news channel MTV on Wednesday that the authorities are working to secure food, water and protection for the estimated 200,000 to 250,000 who have become homeless.
He also reveals that a safety report from 2014 warned of the risk of an explosion in Beirut as a result of highly explosive materials not being stored safely enough.
Authorities said Tuesday that about 2,750 tons of ammonium nitrate that had been stored in the port for six years exploded.
also read
Huge destruction in Beirut – at least a hundred have lost their lives
Several hundred missed
Hundreds of people are reported missing by family members after the explosion, writes CNN on Wednesday morning.
The authorities are afraid that the death toll will continue to increase. On Wednesday morning, the Lebanese Red Cross said that 100 people had lost their lives during the explosion.
The country's health minister, Hamad Hassan, says his ministry is now working on a contingency plan to set up field hospitals sent from Qatar, Iran, Kuwait and Jordan. According to the minister, the field hospitals will be set up "soon".
Four of the hospitals in the city have been destroyed as a result of the explosion, including one of the largest university hospitals in the city is not in order.
President Michel Aoun convened an emergency meeting on Wednesday and said that a two-week emergency should be declared after the explosion, writes Al Jazeera.
Authorities say they expect the death toll to rise further while rescue workers search for survivors.
Turkey's Humanitarian Aid Fund is among those searching for the missing, and Turkish authorities have offered to build a field hospital and provide other assistance needed.
France and Russia also said on Wednesday that they were sending crisis support to Lebanon. France is sending aid workers, doctors and large quantities of medical equipment to Beirut to help, said President Emmanuel Macron.
The health team has the capacity to treat 500 victims and it is expected to arrive in Beirut on Wednesday afternoon.
France is also sending ten doctors to support hospitals in Beirut. French soldiers on UN missions in southern Lebanon are also being sent to the capital to help with the rescue operation.
Russia also announced on Wednesday that it is sending aid in the form of five aircraft with doctors and search and rescue experts, in addition to other aid and equipment to build a field hospital in the city.
On Wednesday, the country's prime minister, Hassan Diab, also went out and asked "all friends" in Lebanon to help the country through the disaster.
Commercial Cooperation: Discount Codes
Source link