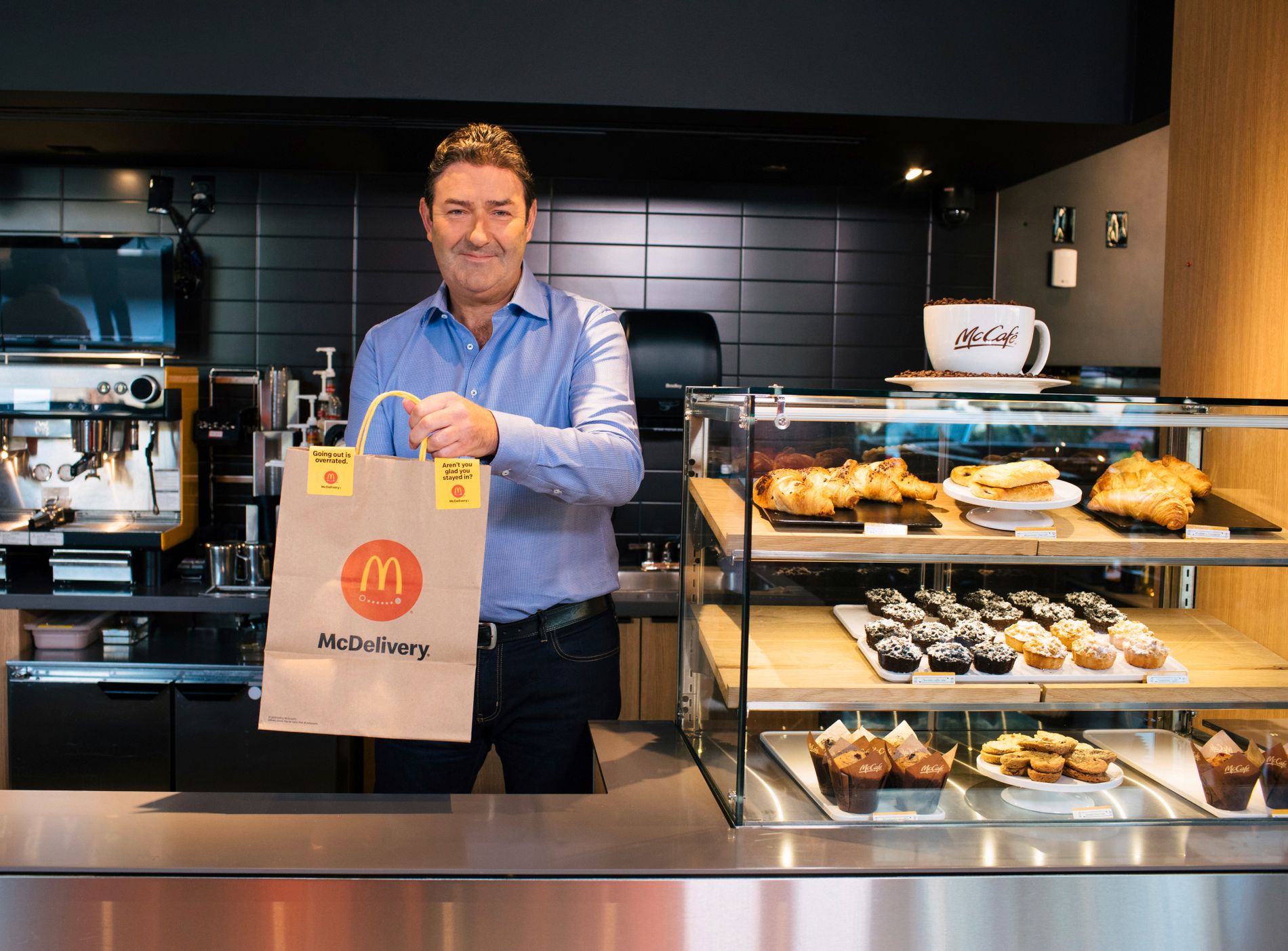 Eight months after Steve Easterbrook was fired from McDonald's, the company is suing the former top manager to get back the final package, which is worth SEK 360 million.
published:,
Fast food chain McDonald's has decided to sue former CEO Steve Easterbrook after he was fired last year after a relationship with an employee. It reports a number of American media on Monday afternoon.
McDonald's is suing Easterbrook for a refund of severance pay he received in connection with his resignation. The severance package, which included both stock options and other compensation, will be worth $ 40 million ($ 361 million), according to consulting firm Equilar, writes the New York Times.
The lawsuit comes as a reaction to McDonald's believing that the former CEO has lied about sexual relations with employees on the board.
also read
McDonalds fires CEO after employee relationship
Alleges that three employees had relationships with Easterbrook
Easterbrook was fired after sending sexual videos and messages to an employee of the company. The company had then conducted an investigation of him, and Easterbrook acknowledged the deal, which had been entered into with consent. He is also alleged to have claimed that the relationship was not physical, according to the trial, writes the Wall Street Journal.
Last month, an anonymous tip came in that another employee had also had a sexual relationship with the former top manager. Following new investigations, McDonald's now claims that it can prove that the former top manager has had relationships with three employees.
"McDonald's will not tolerate the behavior of any employee who does not reflect our values," current McDonald's CEO Chris Kempczinski wrote in a statement to the company on Monday, according to the Wall Street Journal.
also read
McDonald's with advertising in Bodø – the nearest restaurant eight hours away
Must have saved photos to job email
The company writes in the lawsuit that it would not have approved the severance package if it had shown the extent of his "inappropriate personal behavior", according to the Financial Times.
According to McDonald's, Easterbrook sent a number of "naked, partially naked or sexually explicit photographs and videos of various women, including photographs of company employees" between his work-related e-mail and a private e-mail account.
These are said to have been removed from the former top manager's phone when investigators examined this, but were later found on the company's servers, according to the lawsuit.
Neither the New York Times, the Wall Street Journal nor the Financial Times have been able to contact Easterbrook or his lawyer for comment Monday afternoon.
Source link