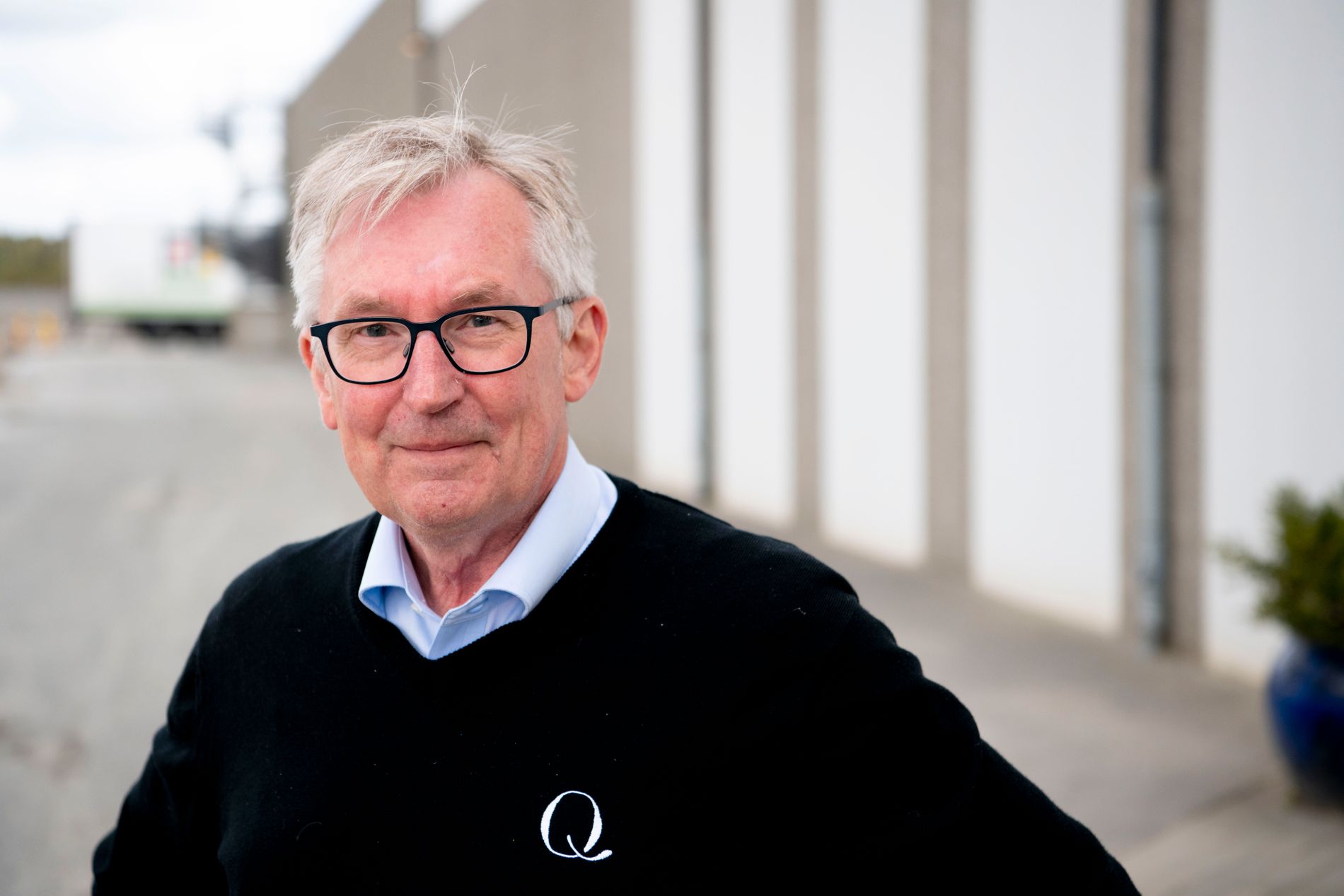 – The capacity has exploded, says the Q-manager. The expansion to 700 million Norwegians is almost on schedule.
published:,
– We can always get better, says Bent Myrdahl, day leader in Q-meieriene AS, when he is asked what he thinks about the results from 2019.
The Tine competitor continued with steady growth from 2016. Operating revenues increased by 1.7 percent from 2018 to 2019 and still by NOK 1.85 billion. In comparison, Tine SA had NOK 18 billion in operating income last year.
| | | |
| --- | --- | --- |
| Q-dairy AS | 2019 | 2018 |
| income | 1.85 billion | 1.82 billion |
| Operating profit | SEK 138 million | 111 million kroner |
| Profit before tax | SEK 139 million | SEK 110 million |
| Source: Brønnøysund Register Center | | |
Approaching the market target
The Q dairies aim to have 30 percent of the market. Myhrdal says that the goal has been reached for sour cream and that the milk is approaching.
– We are pleased that last year we increased the market share for milk from 24.2 to 25.6 percent. This is a good number in a declining market. Last year, the milk market fell by 2.6 percent, says Myrdahl.
On the other hand, when the accounts for 2020 are to be drawn up, the milk trend will look different.
– After the corona, many have started using more milk, both as a drink and to bake. It's been going on all summer. This year we have an increase of 18 percent compared to the same period last year. The total market for milk has risen 6-7 percent, says the head of the Kavli-owned company.
Built for 700 million
When it comes to yogurt, the Q dairies have a long way to go.
– Last year, we went from having 13 to 16 percent of the market. But we have blown up our capacity. That is why we are expanding for 700 million Norwegian kroner on Jæren, says Myrdahl.
When Aftenbladet wrote about the development in May, the investment was NOK 600 million. Myrdahl explains the increase by saying that they decided to buy a new milk line.
If you pass their dairy at Øksnevad in Klepp, you will see that the construction is in full swing.
– The building material must be completed before the new year. And then we will have a test drive for the first three months. We are a month behind schedule because we had laid a power cable incorrectly.
According to Myrdahl, the dairies in Q will be able to increase production by just over 30 percent when the new part is ready for use.
Buy milk from Tine
The competitor Tine has a role as a market regulator in Norway. This means, among other things, that they have an obligation to receive milk from all milk producers in Norway.
– I have talked to farmers who claim that they in the Q-dairy get milk dives from the largest and most available producers. What do you say to such a statement?
– I have heard that objection before. But that is not true, because we take all types of producers. In Valdres, for example, we collect milk from 15 farms. And we have producers who deliver from 100,000 liters to one million liters of milk per year, says Myrdahl.
As a market regulator, Tine also has an obligation to provide other players with milk if they need it.
– At the dairy in Gausdal, we buy 15 million liters of milk from Tine and use 15 million liters of milk from our own producers. At Jæren, we are self-sufficient in 90 million liters.
He thinks it is "good enough" to buy milk from Tine.
– But the main strategy is that we will cover the dairy with our own milk.
also read
Delays in Ireland cost Tine NOK 10 million per month
Source link