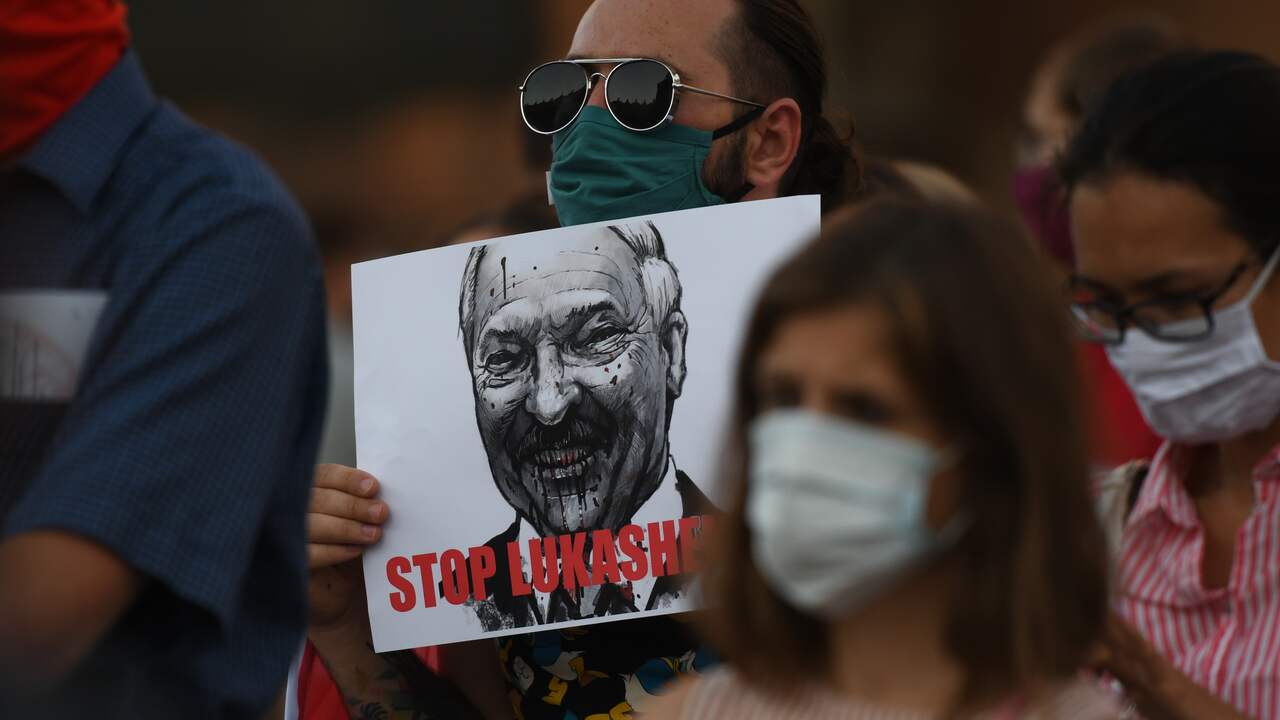 Belarussian President Alexander Lukashenko has been in contact with his Russian counterpart Vladimir Putin about the riots in Belarus after Lukashenko requested earlier in the day. His political future is at stake, as thousands of people have taken to the streets in a week to demonstrate against his fraudulent election victory.
The Kremlin has said it expects the situation in Belarus to be resolved quickly. "The problems in the country must not be exploited by destructive forces to the detriment of our cooperation within the Union," Moscow said in a statement.
The Belarusian president, who has been in power for 26 years, said the demonstrations also affected Russia. Belarus is a strategic buffer zone between Russia and the EU. Mr Lukashenko stressed the importance of "defending"
; Belarus for Putin.
The contact between Lukashenko and his Russian counterpart comes at a time when the relationship between the two is in danger. Minsk receives less and less financial support from Russia. Mr Lukashenko rejected a request from Moscow for further involvement in Belarus's politics and economy, much to Putin's concern.
Demonstrations broke out across the country after Lukashenko's "mega victory" in last Sunday's election. The incumbent president received more than 80 percent of the vote, but hardly anyone assumes the election was fair. They are the largest demonstrations in Belarus since accession in 1994.
Thousands of people left on the streets
Thousands of people took to the streets on Saturday – as in recent days – to demonstrate against the election result and President Lukashenko. The demonstration began on Saturday morning at a metro station in the capital Minsk, where a protester was killed last week. Demonstrations were also held in other cities.
Thousands of protesters have been arrested by riot police in recent days. In an attempt to calm the situation, the government released many of the protesters a short time later. Liberated protesters say they were attacked in prison.
Lukashenko has threatened to end the protests hard. He warned Belarusians to stay home "to avoid becoming cannon fodder".
The foreign ministers of EU member states want to impose sanctions on Belarusian officials responsible for the shameful election and the violence that followed against protesters, they decided at an extra meeting on Friday.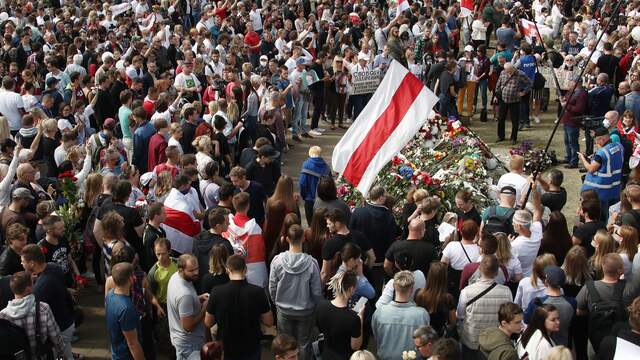 Saturday's demonstration began at the scene where a protester was killed earlier this week. (Photo: Pro Shots)
Source link