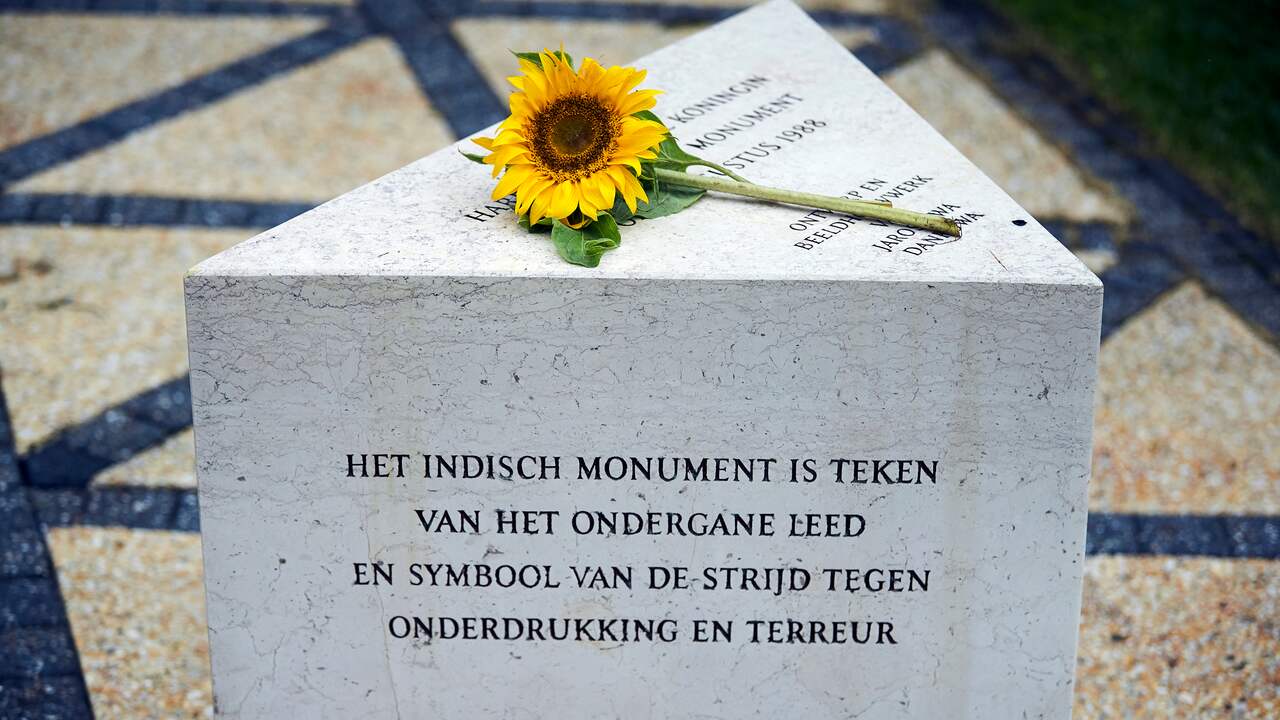 In The Hague, the victims of the Japanese occupation of the Netherlands in eastern India are celebrated at the Indian Monument. It is exactly 75 years ago on Saturday that the Japanese capitulated on August 15, 1945 and World War II officially ended for the Netherlands.
Due to the coronavirus, only 75 people were invited to the memorial, instead of 3,000 people as in previous years.
"The annual memory of this place is so important because it is more than looking back, it is also a recognition. India experienced ", said Prime Minister Mark Rutte in a speech.
King Willem-Alexander placed a wreath at the monument. A song was also sung by Dinand Woesthoff and the fourteen-year-old Yosina, released in 201
8
Voice the kids
won. In addition, a minute of silence was observed.
Japan occupied the Netherlands in India from March 1942 to August 15, 1945. Thousands of people were killed.
The war victims of the Dutch East Indies were first sacrificed in 1970. Jubilees have been a tradition since 1980. Eight years later, the ceremony took a permanent place when Queen Beatrix unveiled the Indisch monument on Teldersweg in The Hague.
The municipality submits a declaration of deterrence
During the night from Thursday to Friday, the Indisch monument was felled by vandals. The municipality of The Hague announced that it would submit a report. After the transition, it was decided to provide the monument with surveillance and security.
The foundation on August 15, 1945, called the cast "disrespectful to the victims" and "especially painful for all relatives and those involved."
Source link