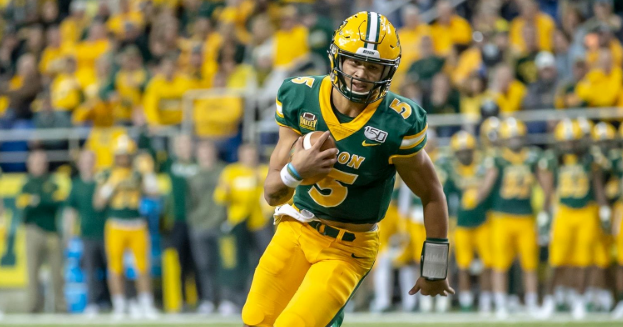 Oregon̵
7;s non-conference schedule is no longer. The Ducks will no longer host North Dakota State, Ohio State or Hawaii in September. The Pac-12 Conference made that call for each of its members' schools on Friday afternoon.
Although nixing Oregon's blue-blooded game Ohio State has received the most attention, so is the game against three-time defending FCS champion Bison. North Dakota State should have taken a win streak with 37 games and expected the quarterback for the first round Trey Lance into Autzen.
Instead, Oregon loses out to the premier FCS school, and North Dakota State misses one of its top pitches without a conference in school history. As one would expect, swallowing for North Dakota State athletic director Matt Larsen is a tough pill.
"Just disappointed," he told me Valley News Live. "For our players and fans. Everyone has been looking forward to this game since the contract was signed and it's just a disappointment."
Larsen announced that he and Oregon athletic director Rob Mullens had remained in touch regarding the game and the opportunity to play it at a later date, stating that the two had "shared an interest in re-planning the game ".
"Our plan all the time, until somebody says we can't do it is that we want to play a whole slate of games," Larsen said of how he plans to complete the Bison 2020 schedule. "There are 11 games in the regular season. I think we've seen the last few days between the Big Ten announcement and the Pac-12 announcement that there are a lot of teams right now that are without games right now. So I think there's some opportunity to fill that place. "
There is no future meeting between the two schools.