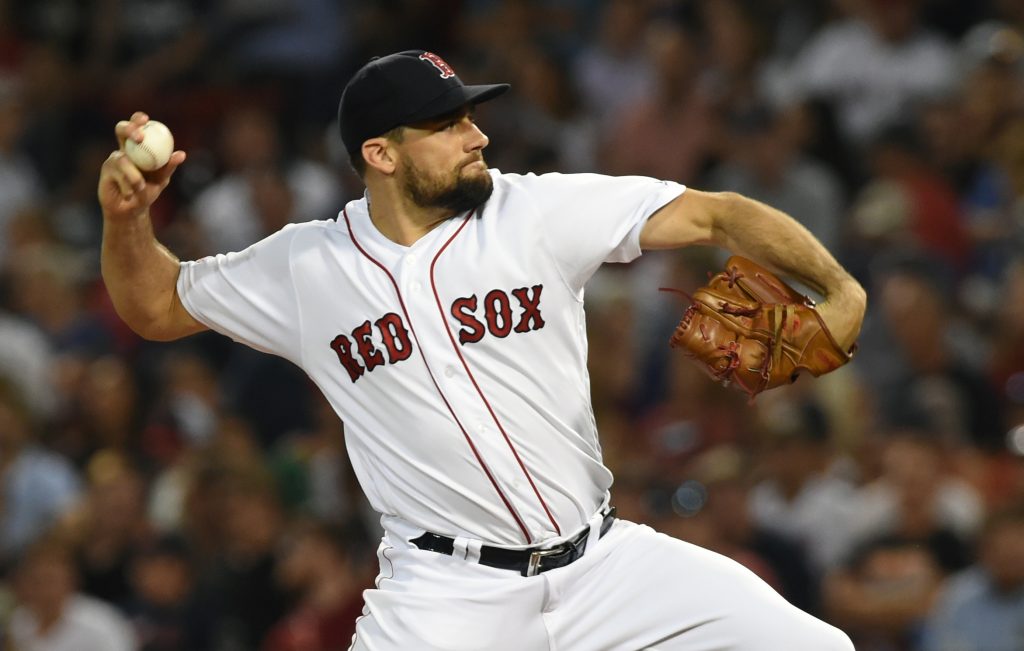 After a short drive as a shipper, the Red Sox right trader returns Nathan Eovaldi to a starting role. Eovaldi will start Wednesday and then spend the rest of the season in the Red Sox rotation, reports Pete Abraham of the Boston Globe . He will only throw about 55 spots on Wednesday, according to manager Alex Cora (via Julian McWilliams of the Boston Globe ).
Eovaldi has been a start for almost his entire career, but after sitting from late April to late July, recovering from elbow surgery, the relieved needy Boston planned to give him a shot when it was closer. The decision came partly because the Red Sox weren't sure if Eovaldi would have enough time to build up his arm enough to go back to his typical job as a starter. However, Eovaldi did not acquit himself well from the Red Sox bullpen, as he has allowed eight earned runs in 1
0 2/3 innings since coming off the injured list. The 29-year-old didn't even make a rescue attempt, and the club instead used
Brandon Workman
as its closer.
The hard-throwing Eovaldi also had a tough time starting the year before he went under the knife, which is not what the Red Sox imagined when they blasted on him last winter. After transitioning into a Midsummer deal with the Rays and then establishing himself as one of the Red Sox's many playoff heroes during their 2018 championships, they signed him to a four-year, $ 67.5 million free agency contract. Eovaldi has since logged a 6.25 ERA / 5.74 FIP with 8.81 K / 9 and 4.26 BB / 9 over 31 2/3 innings. He is one of many Boston pitchers who have gone through less season than ideal seasons.
Thanks in large part to the fighters for their pitching staff, the Red Sox are about to start their season far earlier than expected this year. The club's 62-59, it places a huge 17 1/2 games behind the Yankees in the American League East and 8 1/2 backs of a wild-card spot. Realistically, it's time to start looking forward to 2020, when Eovaldi, Chris Sale the currently injured David Price and Eduardo Rodriguez amount to 80 percent of the team's rotation .