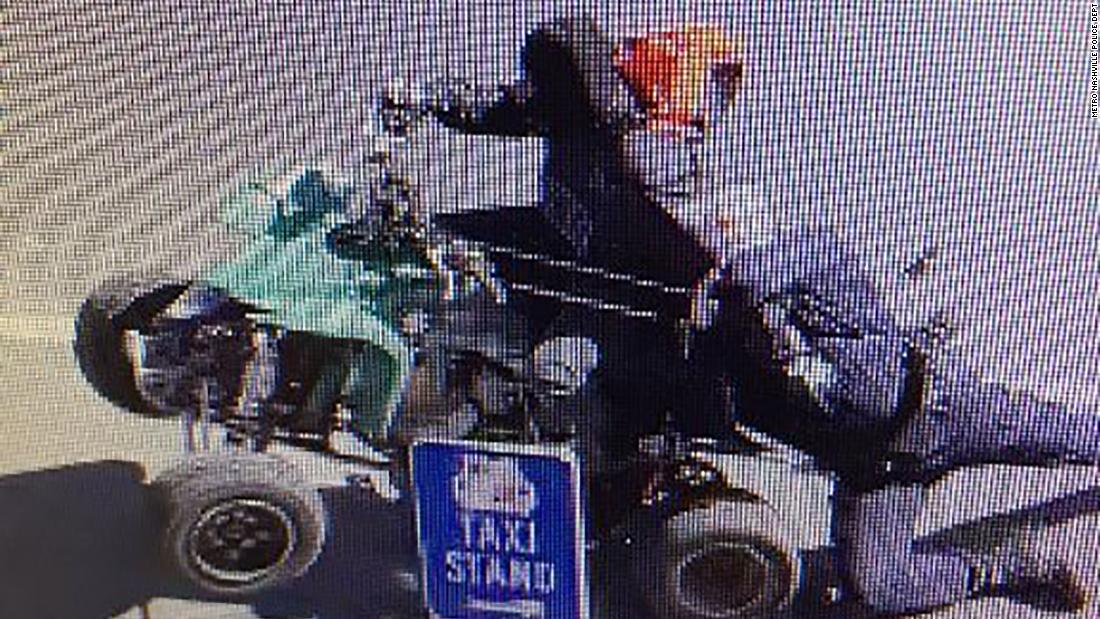 About 100 "dirt bikes, motorcycles, off-road vehicles and quad bikes" illegally took the street around 3 o'clock on Saturday, the MNPD said. It was the second consecutive day that off-road vehicles started illegally driving on major roads in Nashville, according to CNN affiliate WTVF.
"These people woven in and out of moving and parked vehicles, threatened motorists and pedestrians, when Sergeant Bourque fought," police said in a statement.
In a video of the event, Sgt. John Bourque is seen to be dragged by the four-wheel ATV before being dropped into a metal barrier along the road. He had tried to stop one of the vehicles when he fought, according to WTVF.
Bourque was treated and released from Vanderbilt Medical Center, according to a tweet from the department.
The 22-year-old MNPD veteran was not the only person in danger of the vehicle.
LaShonda Parks-Bailey told WTVF who on Sunday morning crashed one of the ATVs in their son's car while they were on their way to the church.
"He lost control of the four-wheel and it turned over on my son's car," she told the news station. "They ran up the street, rode with another rider. A black truck pulled up, shot everything up and they just went up on their day that nothing ever happened."
"They not only put themselves in danger without innocent companions," she said.
A search is underway for the suspect who beat Bourque.
Source link