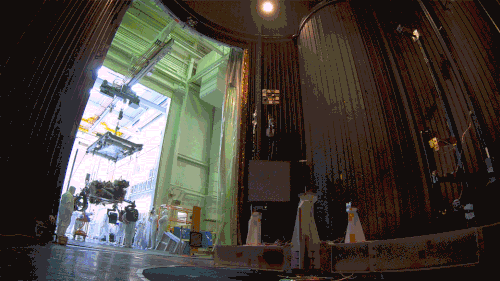 NASA's Mars 2020 rover was moved into a vacuum chamber and tested under Mars-like environmental conditions to prepare for its launch to Red Planet next summer.
A new time lapse video shows engineers at NASA's Jet Propulsion Laboratory (JPL) in Pasadena, California, moving the rover into the chamber on October 9. NASA moved the spaceship from a high bay in the spacecraft builder to the plant's large vacuum chamber, according to a statement from the agency.
"Moving the rover is a big deal," said Chris Chatellier, a Mars 2020 engineer at JPL, in the statement . "There is a technician in every corner, and other engineers and security inspectors monitor and assist every step of the way. Every move is choreographed, informed and repeated."
Related: NASA's Mars Rover 2020 Mission in Pictures