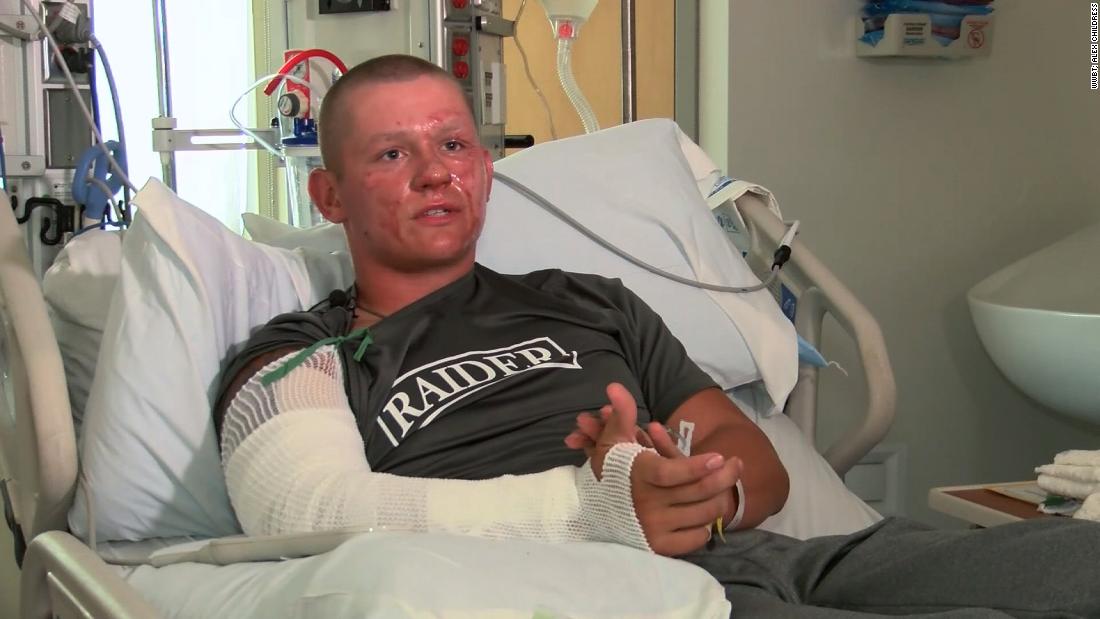 However, the real cause of the painful first and second degree burns that the 17-year-old suffered from Spotsylvania, Virginia, proved to be somewhat more unusual.
"We were working outside a factory and I cut down a bush and it fell and touched my face," told Childress CNN affiliate WWBT. "I have not done anything because I do it all the time."
The current plant was a poisonous giant hair.
Childress mom, Chrissy Childress, is a nurse at the Virginia Commonwealth University Medical Center and suspected the plant may be annoying. Her son was transferred to the center's burning unit after being first taken to the Spotsylvania Regional Medical Center.
Once there he was instructed to shower for one and a half hours. He stayed in an illuminated hospital for two days, because the plant is phototoxic, which means it becomes stronger when exposed to ultraviolet rays or sunlight. He has since resigned from the hospital.
Facts about the plant
The plant is originally for the Caucasus Mountains in Georgia's country and parts of southwest Asia.
Scientists believe the species was planted in the US intentionally a few decades ago, according to the speech group Elaine Lidholm from the Virginia Department of Agriculture and Consumer Services.