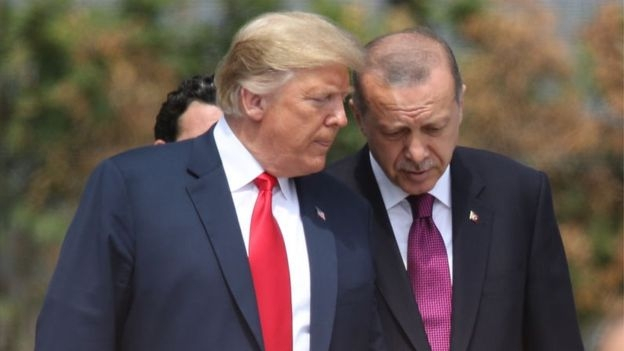 Par Le360 (AFP) le 16/10/2019 à 10h32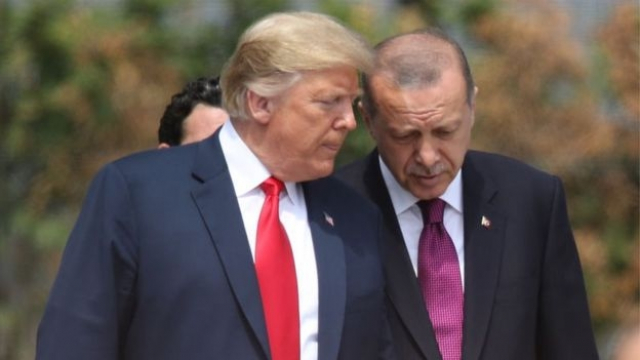 © Copyright: DR
The president of Recep Tayyip Erdogan and an individual about the "plus to follow" declarations of change on Twitter from the homologue of America Donald Trump to the position of America and Syria, the proposal reported on press release.
"Lorsque news regarding public statements by M. Trump on Twitter, news and some arrivals at point of arrival plus follow-up tweets", a statement by M. Erdogan of the journalists on the board of aviation ramenant d'un displacement in Azerbaijan. La Turquie can depict a semi-offensive offensive in the north-east of Syria against the militia of the Unity of Protection of Peuple (YPG), the Alliance of Occidental Anti-Jihadist, but the "terrorist" community of Ankara.
Avant the Declaration of Operations, the President of the United States avails semblance of a fine and announces the retreat of the military of America's stations of the zone concern. But, as a part of his son's camp, the "Kurds'" aide combines with the jihadists of the EI, M. Trump and an ensuite multiple of the tweets men in the Turquie's end, the equivalent of sanctions capables the "anéantir l'economie" Ankara.
Sufflant to chaud and to froid on Twitter, as a declaration of combatants Kurds after the "pas aidé" of the State Units pendant to the Second Guerre global and the debacle in Normandy, tout and affirmant quilil beaucoup ". "Nous n'arrivons plus à (pure)", quoted by M. Erdogan, quoting the quotations of the Hurricane.
The head of the state agency and agency reports on the progress of the Council on Relation to Medias in a highly homologous American lor the telephonic cette semaine. "You read this:" You will arrive with your steps and career versus medias. Vous êtes sous leur influence. You should not pay attention, continue to leader. Cela ne sied pas aux dirigeants cont. ", A declaration M. Erdogan.
Par Le360 (AFP)
1294',       xfbml: true,       version: 'v4.0'     });     FB.AppEvents.logPageView ();   };
  (function (d, s, id) {      var js, fjs = d.getElementsByTagName (s) [0];      if (d.getElementById (id)) {return;}      js = d.createElement (s); js.id = id;      js.src = "https://connect.facebook.net/en_US/sdk.js";      fjs.parentNode.insertBefore (js, fjs);    } (document, 'script', 'facebook-jssdk'));
Source link