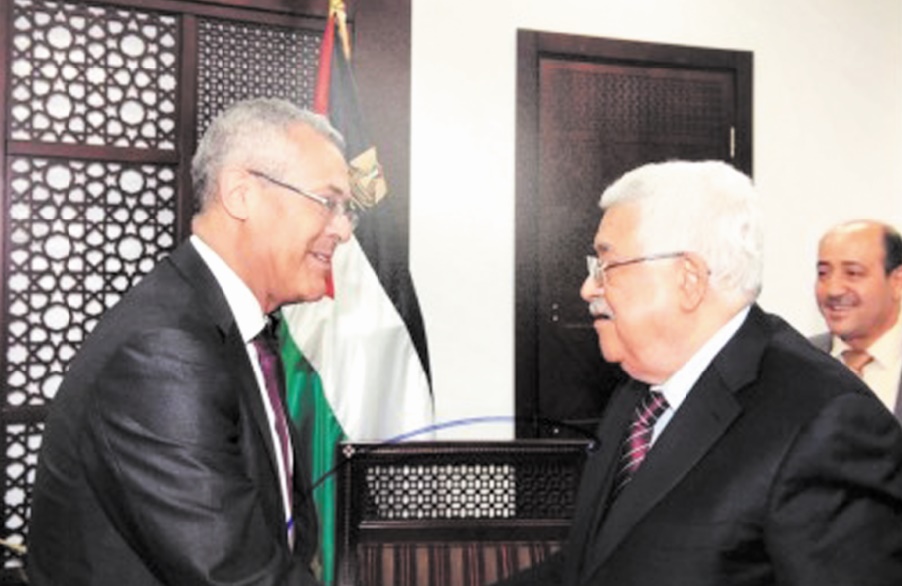 Palestinian President Mahmoud Abbas held Thursday's fundamental positions in favor of the Palestinian question.
Mahmoud Abbas spoke at a hearing held at the Palestinian presidency headquarters in Ramallah, Deputy Minister for Administration and State Service, Mohamed Benabdelkader, and Congress Ambassador to Palestine, Mohamed Hamzaoui.
According to the Palestinian Press Office Wafa, Mahmoud Abbas welcomed Morocco's principle principles in favor of the Palestinian question, and especially the city of Al Quds, as Morocco sees the Presidency of its committee aimed at supporting the holy city and the resistance of its populations.
The Palestinian President also stressed the participation of the Moroccan delegation in the opening of the Palestinian Empire and noted that this participation provides information about the depth and solidity of the brotherly relations between the two brotherly people. .
Also note that Morocco and Palestine have signed Wednesday in Ramallah, a Memorandum of Understanding to strengthen bilateral cooperation in the modernization of public administration and human resource management.
The memorandum was signed by the Deputy Minister of Public Administration Reform Mohamed Benabdelkader and the Palestinian Secretary General Moussa Abu Zaid, Chairman of the General Council.
The initialized text aims to develop and deepen Moroccan-Palestinian cooperation in the areas of administrative reform and public service and in personnel management methods.
During a three-day visit to Ramallah, Mohamed Benabdelkader visited the Palestinian National Economic Administration, where he learned about his learning programs aimed at developing public sector skills.
The Moroccan official also had talks with several personalities from the political and public areas, including Prime Minister Rami Hamdallah.
In connection with these various meetings, Mohamed Benabdelkader emphasizes the excellent political relations between the two countries' directorate and the fruitful cooperation they maintain in different areas, highlighting the prominent role of HM King Mohammed VI, Chairman of the Al Qud Committee, in support of for the Palestinian cause of enabling the Palestinian people to regain their inalienable rights and establish their autonomous state with the capital of Al Qud as the capital.
Source link