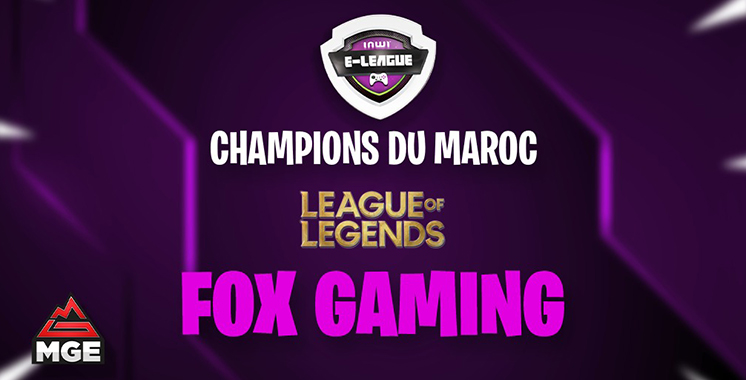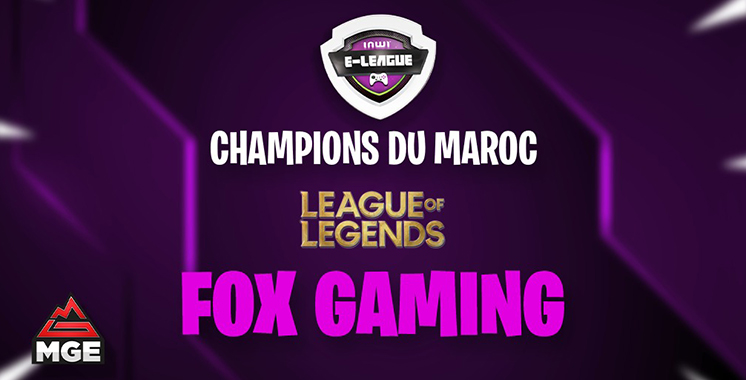 It is in apotheos that the global operator Inwi has just completed the fourth edition of Inwi e-league. Over the years, this event has become significant for the gaming community but also for the general public.

This year, Inwi e-league, whose finals took place July 25 and 26, returned the participation of the best teams and players who participated in the competition in a competition of international standards with about 3 Video games very popular among players of all ages: these are Fifa 20 , League of Legends and Fortnite.
During this competition, which has kept all its promises, the Moroccan champions have won their direct qualifying ticket to Inwi Gaming Fest 2020.
"Through the Inwi e-league, we further consolidate our position as a national and regional leader in gaming. The Inwi e-league is the concrete manifestation of our permanent support together with players, developers, start-ups and entrepreneurs who specialize in this field, "said Brahim Amdouy, content manager at inwi.
The fourth edition of the Inwi e-league saw the registration of 2,892 players including 1
,632 players who participated in the final stages of the competition. Streams from these phases were followed this year by over 575,000 people.
Inwi's commitment to gaming is supported by the conviction that it is an economic sector in itself that is constantly being developed and professionalised in Morocco.
For several years, video game players and developers have been part of the Inwi ecosystem. The operator is in fact engaged with several key players in the video game industry in Morocco to support the gaming industry and offer Moroccan players space for exchanges and competitions according to international standards.
Inwi is today a leader and pioneer in gaming in Morocco. Millions of young people, from Morocco and the African continent, interact with various initiatives from the operator in the field. In addition to the organization of the Inwi e-league, the global operator has organized the Inwi Gaming Fest (IGF) for two years.
This illegal event for games in Africa enables visitors to live new experiences around the gaming world and hosts high-level competitions so that the best teams on the continent can compete in tournaments organized according to international standards. The second edition of IGF has thus recorded more than 12,000 visitors and a cumulative audience of 64 million people in Morocco and abroad in two days.
Inwi's commitment and performance for game development was recognized in 2019 by the "Africa Gaming Award" awarded during "Paris Games Week". A distinction that highlights the global operator's pioneering and catalyst role for the development of games in Morocco and Africa.