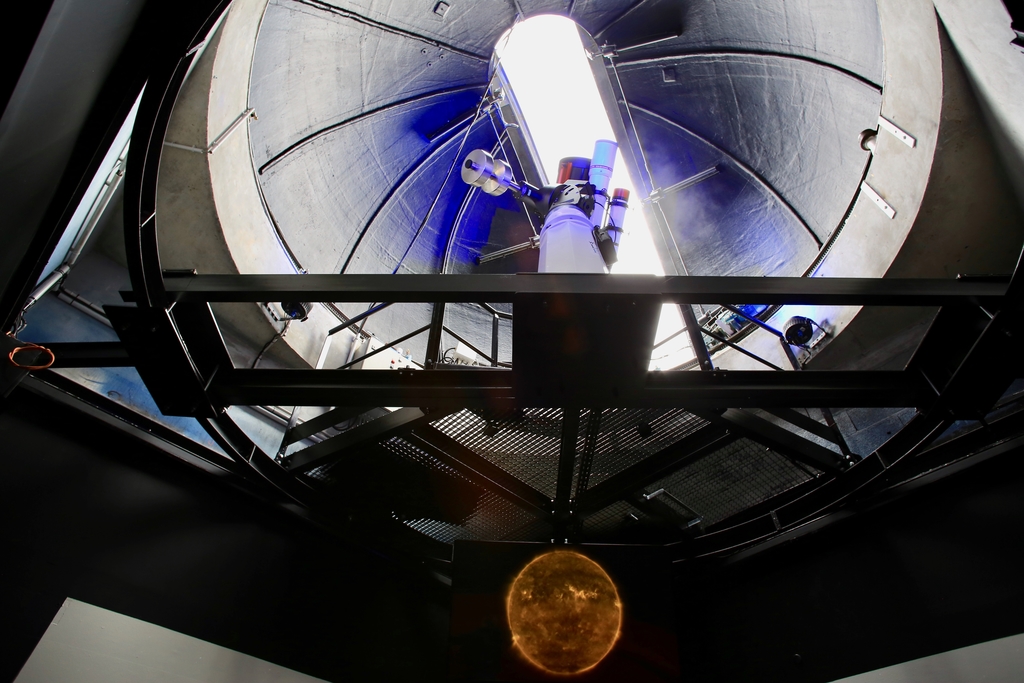 This is the first time in the world that an astronomical laboratory is opening the doors of its dome for observation to the public through a show. At Pic du Midi, visitors can enjoy a new installation with a sound and light show that allows you to learn more about the solar system, measuring devices and the history of this unique place.
At each session, 27 people listen to the constellations in the constellations with a small surprise at the end. The telescope above the heads begins to move just before the dome in the sky opens. A real-time observation is then possible, "a true astronomical shooting as it is realized today," explains Nicolas Bourgeois, Deputy Director General of the Pic du Midi control. When closed, the sun's images appear on the screens in front of you. And although the weather is often moody at this altitude, a simulated version is possible in bad weather.
A fascinating and enriching show regardless of age. For Bernard Pastorel, it is a real return to childhood "because of this difference between the universe and what we represent, something very small".
A project that was born three years ago and is part of a program for the modernization and redevelopment of this very tourist site Pic du Midi, for an amount of 7 million euros.
This year, Pic du Midi has reached the mark of 1
43,000 visitors thanks to the new activities on site and is expected to reach 145,000 by the end of 2019. On the sales side, it has increased by 9.97% compared to last year. The goal, was reinvented to satisfy customers.
To participate in this show of about 20 minutes in the dome, it is necessary to reserve. Count about 8 euros, climb to the top including for you to have stars in your eyes too.