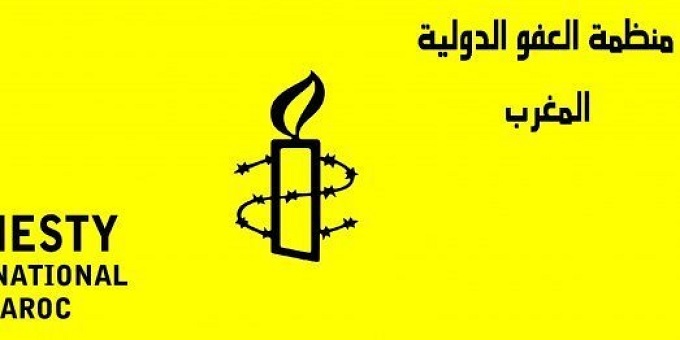 Amnesty International (AI) has no choice but to provide evidence to the Moroccan government or drop its unfounded accusations against the kingdom, the Prime Minister for Human Rights and Human Rights said on Wednesday. relations with Parliament, Mustapha Ramid.
« The organization will either have to present substantive evidence or withdraw its unfounded allegations if it adheres to its noble mission to defend human rights and the principles of credibility, neutrality and objectivity. ", He declared before the Committee on Justice, Legislation and Human Rights in the House of Representatives.
Ramid emphasized in this regard that " any persistence in false accusations that harm human rights situations in Morocco will not serve the cause of rights nor harm the organization̵

7;s reputation».
The Kingdom, he says, remains open to dialogue and positive interaction with all international NGOs operating freely on national territory, including AI, which has a branch in Morocco.
For his part, Foreign Minister, African Cooperation and Moroccans living abroad, Nasser Bourita, described the allegations of espionage brought by Amnesty International against Morocco as unfounded and criticized this organization. " to have failed in the obligation to be neutral and objective ».
« Far from being in a dynamic dialogue, they carried out a real media campaign on the basis of unfounded accusations, misleading several media and journalists. Bourita said in an interview with the Swiss newspaper "Tribune de Genève".
« It's huge and completely wrong. We reject these allegations without ambiguous, "he said.
Amnesty International a « tried to make the link in his document between Morocco and the NSO. However, there is no evidence to establish and prove any link. And so far, weeks have passed without them being able to substantiate their claims with verifiable data or evidence. They claim that only states can hack into telephones using networks they control through telephone operators. But today, devices that mimic the network signal and hack into mobile phones are sold online, He explained.
The Prime Minister also challenged the approach of preparing annual reports based on data and information from a single source, while focusing on the human rights situation in the southern provinces by relying on information gathered from enemies of the Kingdom's territorial integrity and publishing recommendations. of a political nature. However, he noted that the organization had become visible for human rights violations in the Tindouf camps, which had been confirmed by international mechanisms and other international organizations.
In response to the committee's intervention, Ramid said " real differences with the organization, but we will never close the doors of international organizations, hinder their action or close their offices. The position of the Kingdom of Morocco is constant and clear and will therefore remain ».
In addition, he confirmed that the draft criminal law contains several provisions relating to the recommendations of the Equity and Reconciliation Commission. If adopted by Parliament's two chambers, several of these recommendations will be implemented effectively, he concluded.