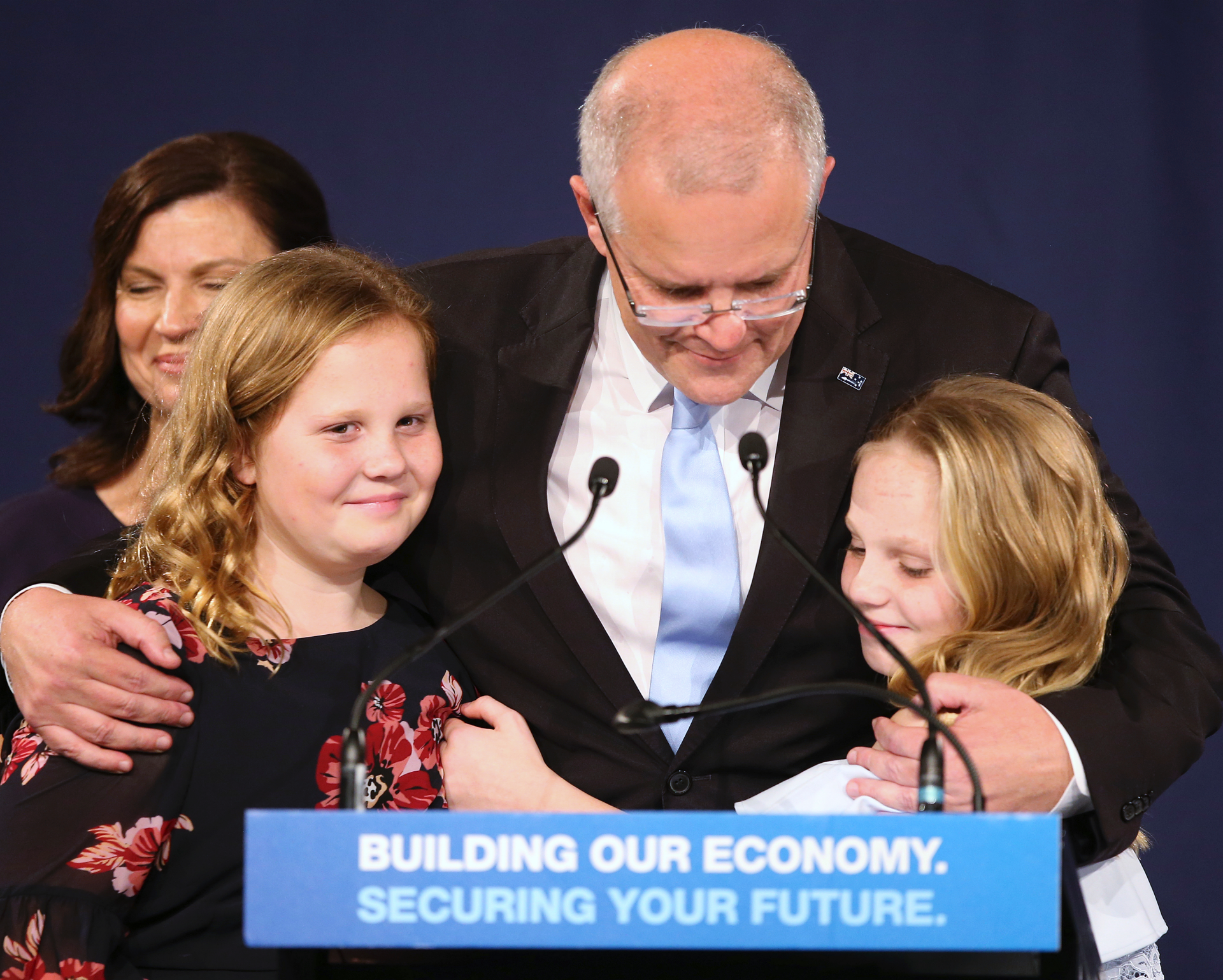 <img src = "https://a57.foxnews.com/static.foxnews.com/foxnews.com/content/uploads/2019/05/918/516/ContentBroker_contentid-92a72ecd042345d9ba0027b8b1e5a6b0.png?ve=1&tl= 1 "alt =" bcd0c6b3- [19659002] next

SYDNEY – Prime Minister Scott Morrison has thanked "all the Australians" for returning their conservative coalition to power in a shock election result and has promised to go straight back to work. 19659008] While the opposition's left party had been tipped to win – both in opinion polls and odds-makers – the coalition has gone to victory, probably with increased representation.
Speaking after a congratulatory call from President Donald Trump on Sunday morning, 51-year-old Morrison says he is grateful to live in "the world's largest country" and thank the Australians for re-election.
He says he will start forming his new government on Monday.
Meanwhile, work begins to look for a new leader after Bill Shorten has resigned after six years as a party leader.
Source link