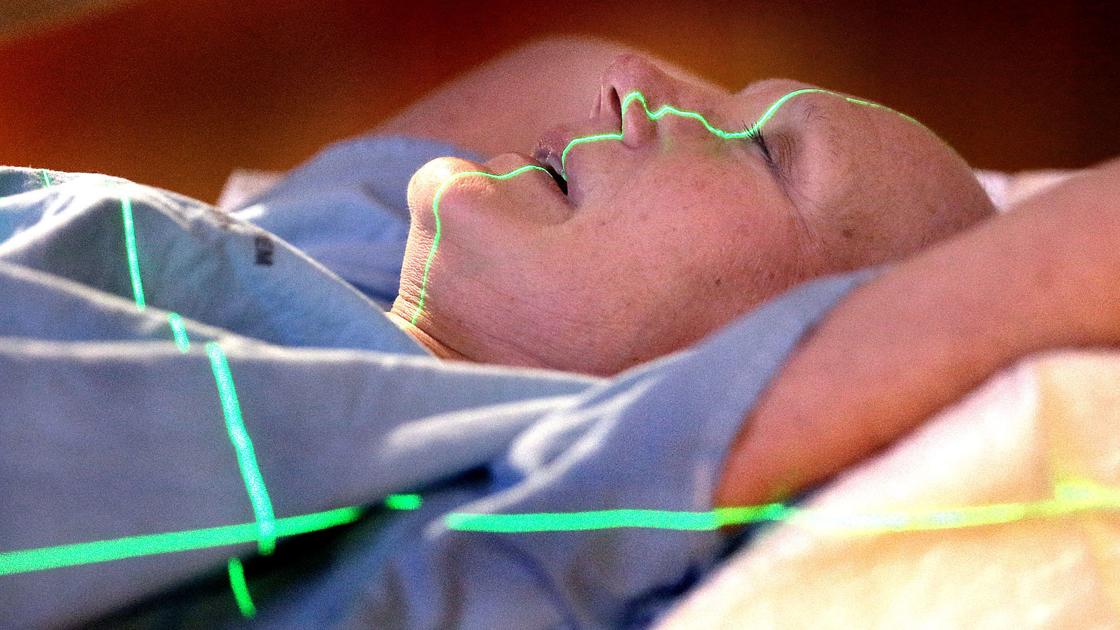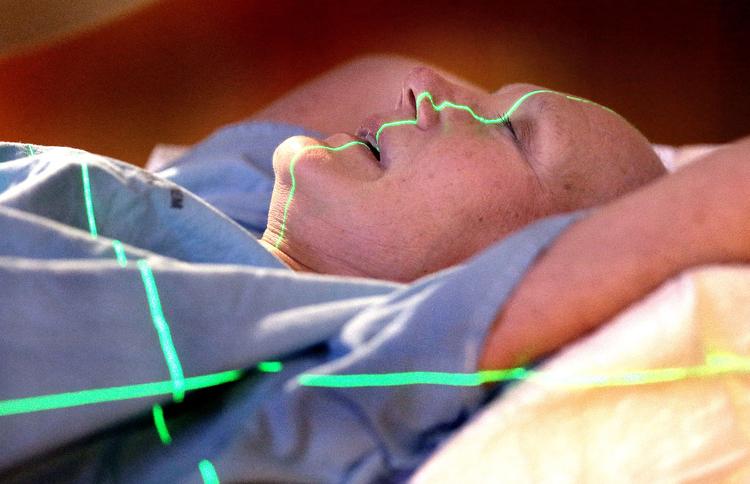 At the Mayo Clinic Health System in La Crosse, ringing the gold survivor clock after a final treatment is a passenger's right for cancer patients, a wonderful opportunity met with the department's entire pat, lots of hugs and some tears.
For the past 14 months, the famous clock, once attached to a plaque on the Cancer Center wall, has been rotated through the building as walls have been erected and floors installed during the center's redevelopment.
This week, the clock took its rightful place on a new wall.
Two years during the creation, the expanded and refurbished Stephen and Barbara Slaggie Family Cancer and Blood Disorders Center were unveiled Tuesday to a host of staff, community leaders and guest speakers, including the center's namesake, Dr. Gianrico Farrugia, president and CEO of Mayo Clinic, Dr. Paul Mueller, regional vice president of Mayo Clinic Health System southwest Wisconsin, and Mary Jo Williamson, vice president of the Mayo Clinic administration and director of administrative responsibility for the Mayo Clinic Health System.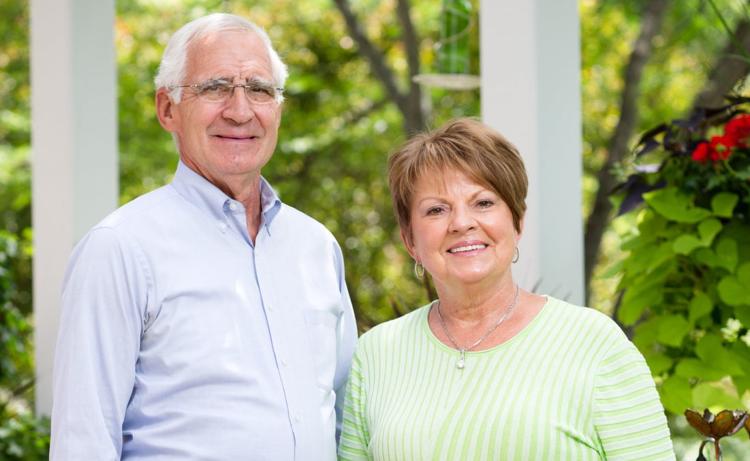 Slaggies, longtime philanthropists and donors to many Mayo Clinic projects – including the Stephen and Barbara Slaggie Family Cancer Education Center in Rochester, Minn. – donated $ 5 million last year to their eponymous cancer center, which is expected to serve over 2,200 patients each year.
The updated facility has twice the previous number of examination rooms at 18, dual treatment compartments, from 10 to 20, and a larger pharmacy that is USP 800 (a quality standard for the management of hazardous drugs) compatible. Other features include additional private areas for patients to meet their social worker, surgeon or occupational therapist and more natural lighting.
"This is a beautiful space," said Rachel Bishop, a registered nurse at the Cancer Center. "It's really nice for patients to see the space after living through the (renovation)."
The Slaggie Cancer Center project was announced in November 2017, with groundbreaking in late summer 2018 on the 3,900 square foot addition to the original cancer center, which was built 15 years ago.
Located on the lower level of the Center for Advanced Medicine and Surgery, the departments of Hematology / Oncology and Radiation Oncology were included in the improvements, with breast, lung, head, neck and prostate cancer among the most treated.
The project came under budget of $ 4.9 million, and the extra $ 100,000 will be used within the Cancer Center for things like provider education and retreat patients.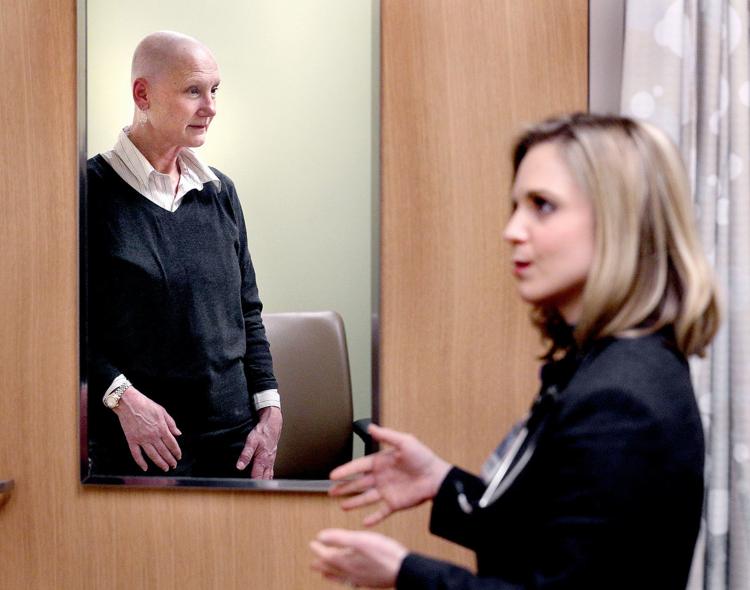 "The most important thing is the greater patient access and patient comfort," Dr. Abigail Stockham, who specializes in radiation oncology, says about the updated center, which now has check-in, waiting rooms and treatment rooms on the same floor. "This is a time that is stressful and we want to make it less stressful. A warm and welcoming environment is important for healing. We have a fantastic staff, and that they can offer treatment in a warm and healing facility is a wonderful gift. "
The Slaggies live on Marco Island, Florida, but they are former Winona, Minn., Residents who have long had ties to the Mayo Clinic, with Stephen being treated as a child for life-threatening spinal cord meningitis and about two decades ago for prostate cancer, from which he is in remission.
Sign up for more free articles.
Stay logged in to skip the surveys.
In addition to the Slaggie Cancer Center and the Stephen and Barbara Slaggie Family Cancer Education Center, which is considered one of the largest in the country, Slaggie has donated to diabetes research, regenerative medicine and Mayo Clinic Connected Care. In their home state, they have contributed to the Marco Island Community Foundation.
"There really are no words to express what their gift is doing to the community and the people of the region," Stockham said. "We are grateful for words they have confidence in and belief in the Mayo Clinic and the work and care we provide to our patients and neighbors."
Sandra Burke, 60, of Winona, Minn., Who has been a breast cancer patient on Mayo for about four months, has received daily radiotherapy from Stockham after completing 12 weeks of chemotherapy.
Diagnosed April 29 – her birthday – at Winona Health, Burke travels to La Crosse for her meetings, finding staff attentive and compassionate and up-to-date, which includes a fireplace in the patient's lounge area, "cozy."
"They want you to feel as comfortable as you can during what you're going through," Burke said.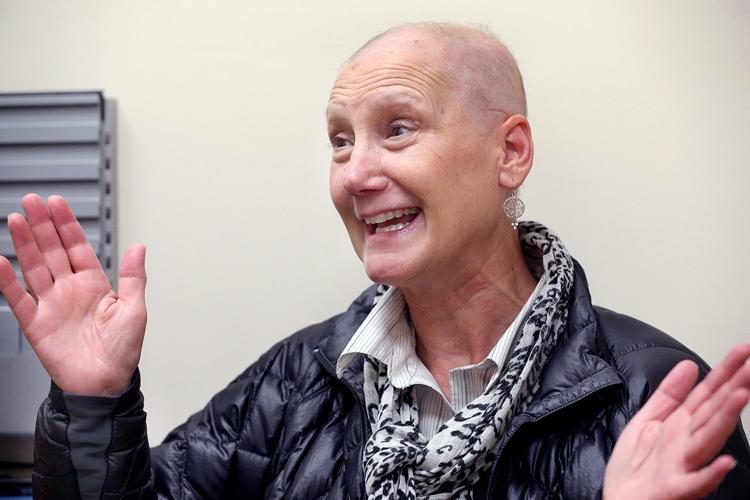 Managing Director of Winona Volunteer Services, Burke has previously met Slaggies, who has donated to non-profit food, transport and rental assistance.
"Their generosity has certainly helped the people I work with," said Burke
Burke, whose career is based on helping others, has found another way to give back by opening up her cancer journey and giving her support to fellow patients. Without family history of cancer, Burke was shocked when she received the call that her biopsy was positive and understands the fear that follows.
"The first thing I thought was," Where does this come from? "(Remember Burke.") (My mind) was an empty screen – How can that be? friendship with others in the thick of cancer and find solace in faith, family and friends She calls her suppliers on Mayo a "good team" and trusts Stockham, who told Burke during a meeting Monday afternoon, "We are here to support you head, shoulders, knees and toes. "
Smiling and joking as she works toward remission, Burke is halfway to calling Survivor Bell in the Slaggie Cancer Center. While she has remained hopeful and optimistic throughout her journey, she is keen about getting everything clear.
"I feel very fortunate that this is curable," Burke says, adding, with a laugh, of her ductal carcinoma, "This little sucker better not come back! "
Source link