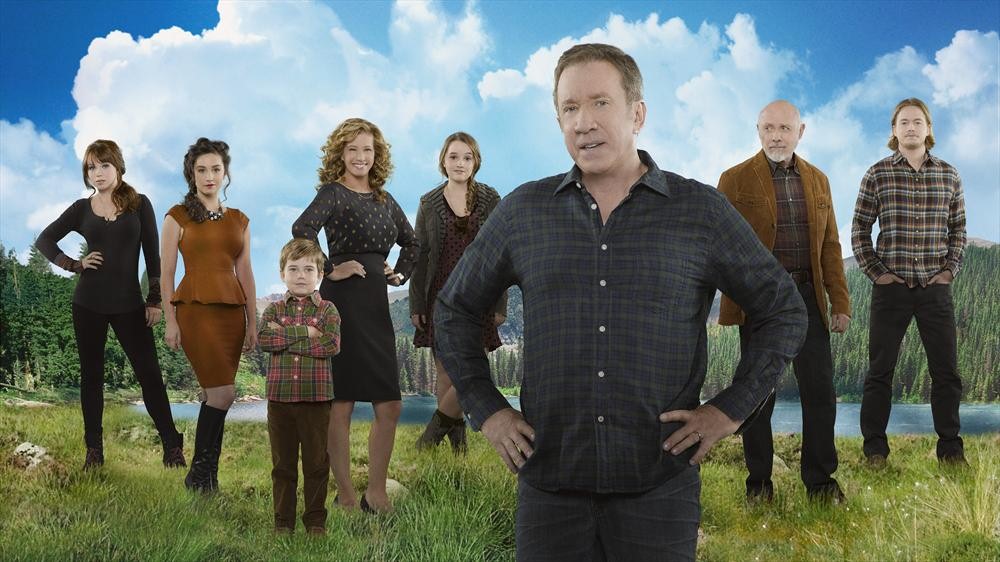 Updated 9:16, Saturday 12 May 2018

A year after the Tim Allen comedy "Last Man Standing" was canceled at ABC, Fox has ordered a seventh season of the family sitcom.
Tim Allen has signed on to return, as have the rest of the original cast, including Nancy Travis, Jonathan Adams, Amanda Fuller, Christoph Sanders and Jordan Masterson.
The series follows conservative man's man Mike Baxter, a senior executive and director of marketing for an outdoor sporting goods store chain as he negotiates home life with his wife and three daughters (and the boys they dated).
IT'S OVER: Six dramas killed off in one day 
The show was canceled by ABC last year shortly after Allen, who was a Trump supporter, compared being a conservative in Hollywood to "30s Germany." ABC insisted that the cancelation had nothing to do with Allen's politics but instead was because the network had to pay a substantial licensing fee to 20th Century, the series' production company, and because Allen's contract was ending, and a new deal with the actor would have been prohibitively expensive. Allen disputed this, and insisted it was canceled because of his politics.
After the reboot of "Roseanne" was a surprise success for ABC this spring, networks started shopping for more series that were appealing to middle America, and that address working-class issues. Networks also began looking for multi-camera sitcoms which are less expensive to produce than single-camera comedies. ABC considered bringing "Last Man Standing" back to pair with "Roseanne," but ultimately passed on the series.
In a statement announcing the news, Tim Allen wrote: "Excited? Team LMS was in the sixth inning, ahead by four runs, stands were packed and then for no reason, they call off the game. It leaves you sitting in the dugout, holding a bat and puzzled. Now we get the news from Fox that it's time to get back out on that diamond — hell yes, I'm excited! When I heard the offer to create more episodes of Last Man Standing, I did a fist pump so hard I threw my back out. It's the fans! I could not be more grateful for the fans who wrote petitions and kept up the passion and incredible support for the show. And a fist pump, ouch, for Dana Walden and Gary Newman at Fox for not only listening to the fans, but for making the bold move to bring 'Last Man Standing' back. I'm sure audiences will be curious to see what we look like after all these years. Oh, has it only been one year? Well, just goes to show you — a lot can happen in a year."
"Last Man Standing" is just one of many television reboots this season. In the gallery above are current reboots, reboots that are in the works and some rumored reboots.
Therese Odell writes about television on FoolishWatcher.com.
[ad_2]
Source link