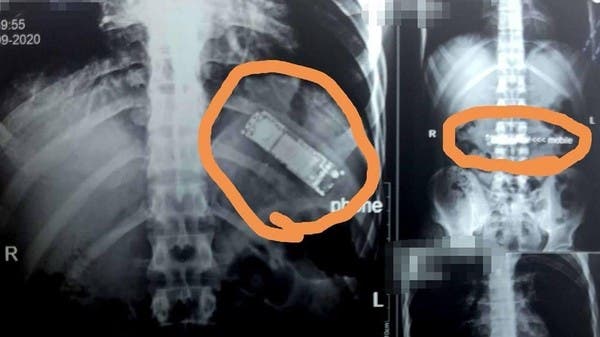 Source: Cairo – Ashraf Abdel Hamid
In a strange incident, a medical team in Egypt managed to take a mobile phone from the stomach of an Egyptian citizen who had swallowed it 7 months ago.
Citizen Hassan Rashad, 28, arrived at Benha University Hospital, where he complained of stomach pain that came back from time to time.
The tests also showed that this strange object is a mobile phone, while the patient said that he swallowed it for a moment between him and his colleagues and pointed out that he did not inform his family about the incident because he thought that when he vomited at any time he could take remove the phone from the stomach.
The medical team performed an emergency operation on the patient, which took two hours, and extracted the phone from the stomach.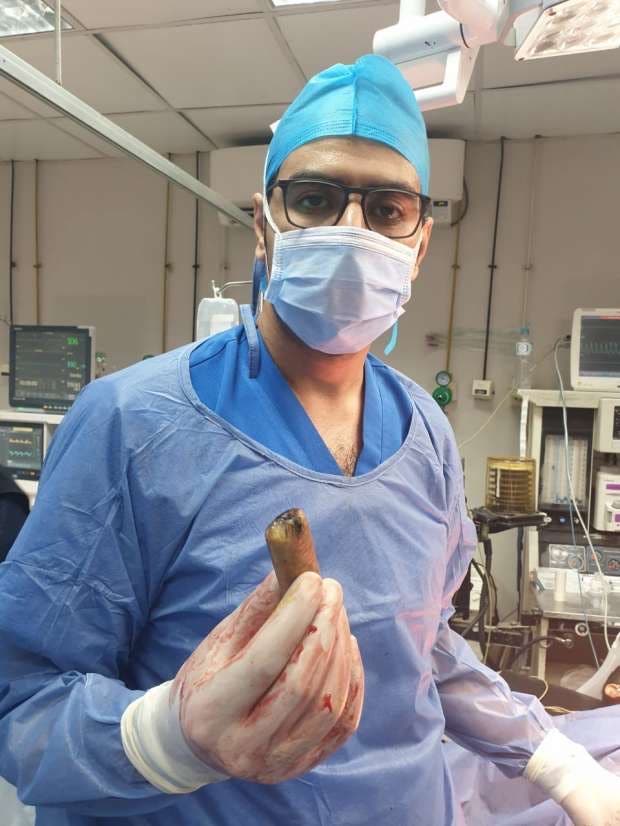 In addition, he considered that "fate was kind to the patient, because the battery did not disintegrate and interact inside the body and caused him to be poisoned", adding that it was possible for the battery to explode or dissolve inside the young man's stomach and kill his life.
He confirmed that the patient is currently undergoing treatment and follow-up.