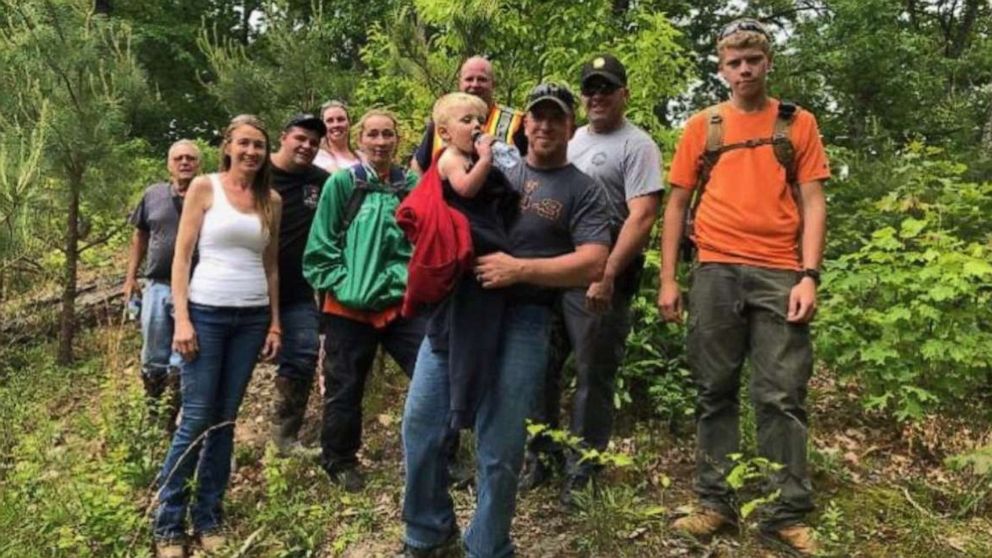 A toddler is missing from a rural area in Kentucky since Sunday has been found alive, according to authorities.
"Thanks to everyone who prayed, searched and helped in any way !!" a Facebook post from the sheriff's office reading. "This is the best news ever !!!"
Kenneth Howard, who is almost 2, was last seen outside his home in Salyersville, located in a rural area with rough, mountainous terrain, on Sunday around noon. 19.30, Capt. Carter Conley in Magoffin County Rescue Squad told ABC News.
The child was with his father at the farm at that time, Conley said. When Kenneth's father turned his back to either inside or around the home, the play was gone, Conley said.
The Sheriff's Office announced Wednesday afternoon that Kenneth had been in "remarkably good condition" and treated for dehydration. It was not immediately clear from the officials' statements so far was or how the boy was found.
Kenneth was located around 2 o'clock about 1,800 feet from the family home near a road used for logging or bandwriting after a member of the search crew heard his cry, Kentucky State Trooper told William Petry ABC News. He didn't seem to hurt, Petry said.
Authorities continue to investigate how Kenneth got lost, but there is no evidence to suggest any criminal activity, Petry said.
Source link