Kansas DOT's official Twitter account calls Trump a "deceptive communist"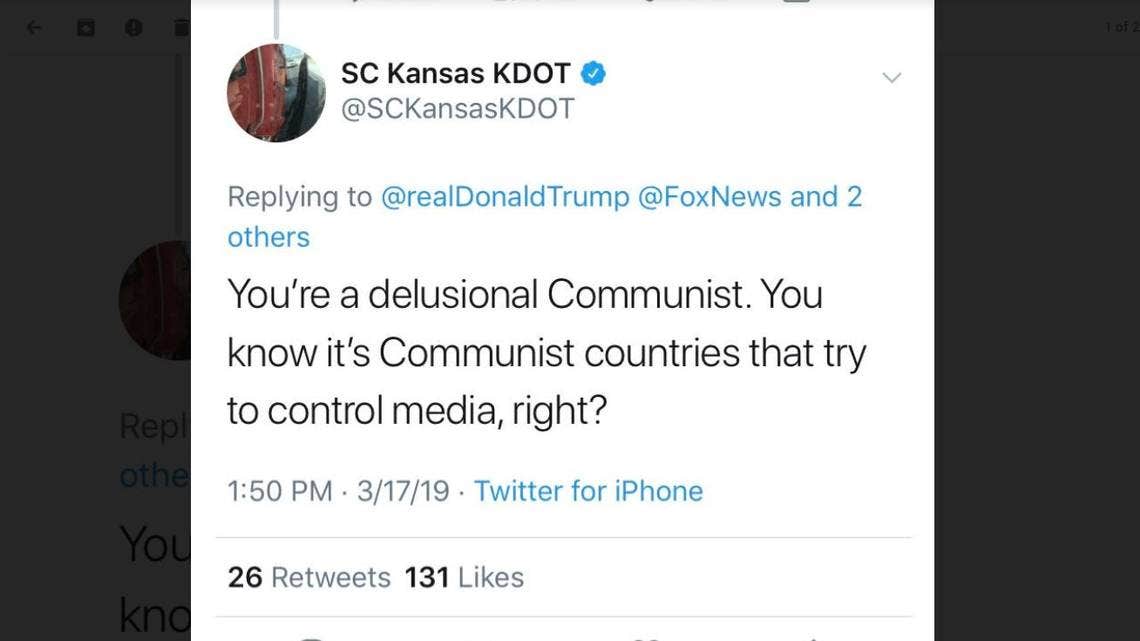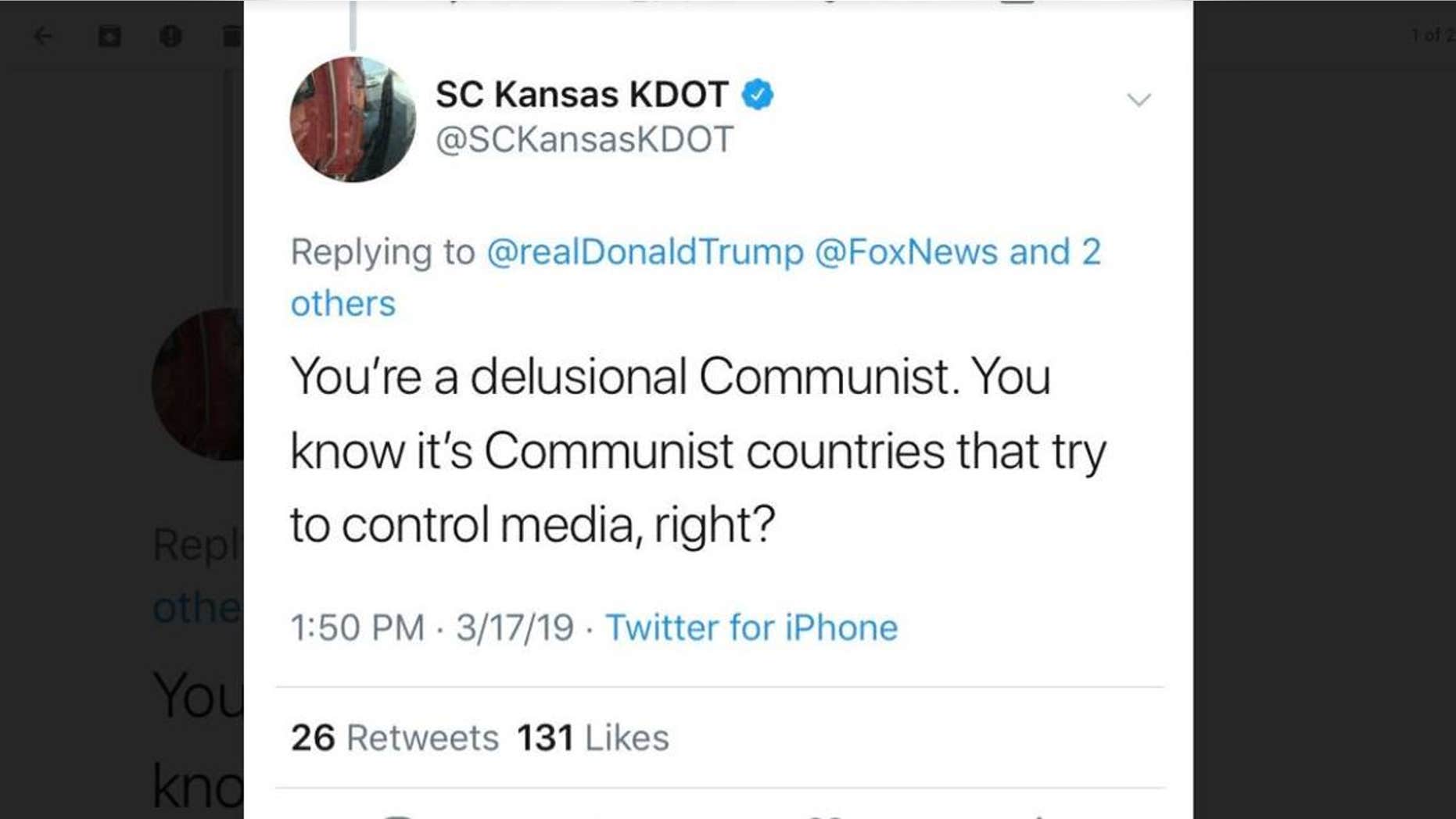 (Twitter grab)
A tweet from the Kansas Department of Transportation on Sunday called President Trump a "delusional communist" and apparently costs the unknown worker.
"You're an insane communist. You know it's communist countries trying to control the media, right?" Tweet from DOT's southern central account read. Tweets remain until about 3:50 p.m. Tweets were in response to Trump's earlier tweet criticizing Fox News anchors, The Witchita Eagle reported.
RNC CREDITED ABOUT TWEET
The agency announced on Twitter that the tweet was removed and does not reflect the Agency's views. "The person who sent the tweet is no longer an employee of KDOT," the tweet read.
China's Republican Party issued a statement that questioned the possible influence of democratic governor Laura Kelly on the agency.
GET FOX NEWS APP
"Governor Kelly fought on bipartisanship but she refuses to negotiate with Republicans in the legislature, and her staff are too busy attacking President Trump on the Kansas taxpayer dime," read their statement.