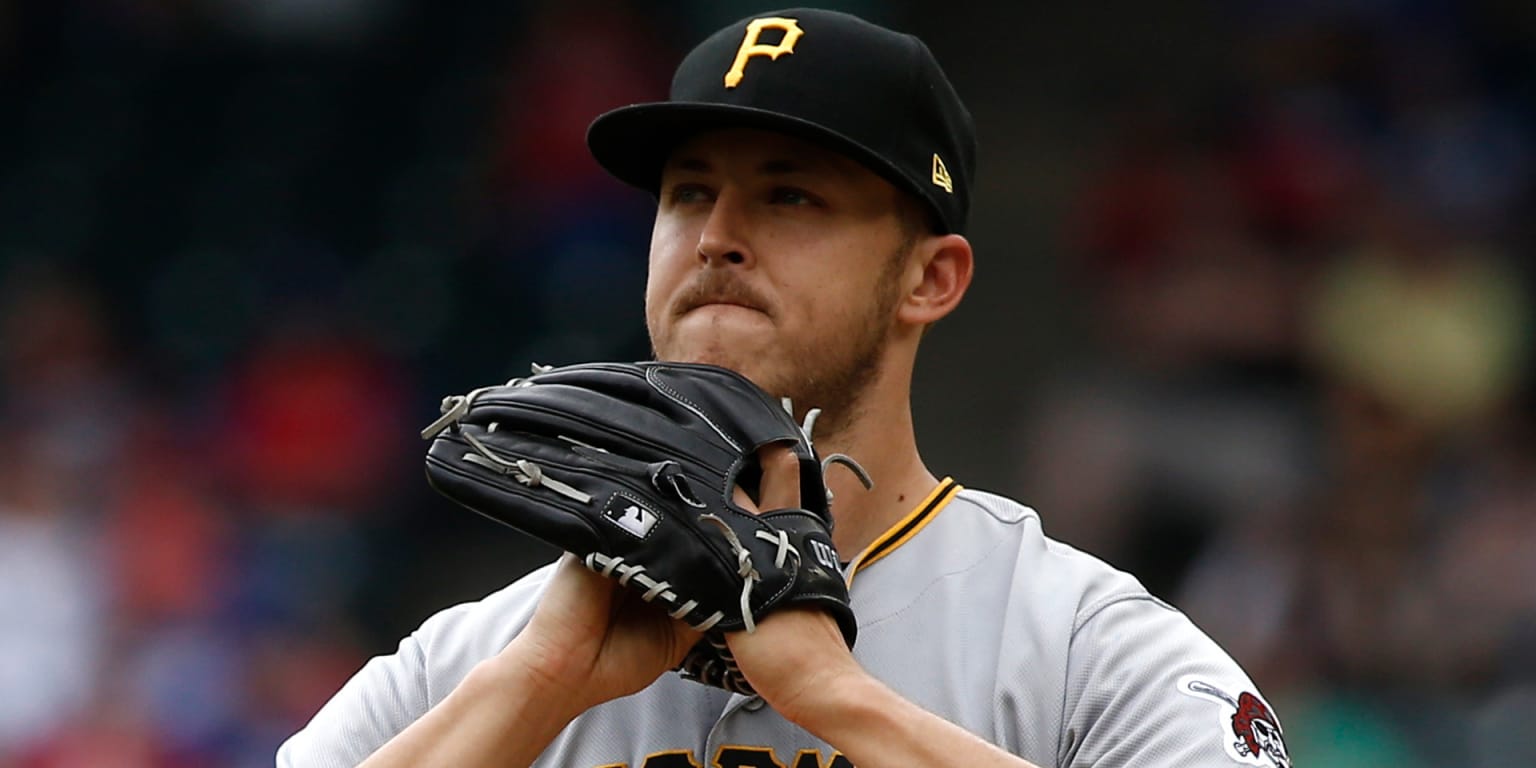 PITTSBURGH – Jameson Taillon, the Pirates' Opening Day starter, will miss all off the 2020 season – not just the remainder of this year – after undergoing a second Tommy John surgery on Tuesday.
                        Taillon knew he was going to be sidelined for the rest of this season when he
PITTSBURGH – Jameson Taillon the Pirates' Opening Day starter, will miss all off the 2020 season – not just the remainder of this year – after undergoing a second Tommy John surgery on Tuesday.
Taillon knew he was going to be sidelined for the rest of this season when he underwent right flexor tendon repair surgery on Tuesday at the Hospital for Special Surgery in New York. Dr. David Altchek performed that procedure, as scheduled, then determined during the operation that Taillon also required ulnar collateral ligament revision surgery. Altchek performed Taillon's second Tommy John surgery on Tuesday.
This outcome was always a possibility heading into surgery, but it was considered to be Taillon's worst-case scenario. Rather than returning early next year, Taillon is instead projected to return to full competition as a 29-year-old in 2021
.
"He was shocked when he heard the news, as we were. But he's got a good head on his shoulders, and he's going to come out of this stronger than he was before, "starter Trevor Williams said." We're penciling him in for Comeback Player of the Year, 2021. "
Before that can happen, Taillon faces another long road back. Those who know him best understand that well-equipped to handle the journey.
"Nobody likes to miss time, especially in the prime of their career," left-hander Steven Brault said. "He is [27] years old; this is when you want to pitch your best, so too bad. But if anybody can get through it, Jamo. He has already been through more than the rest of us have. "
The right-hander first underwent Tommy John surgery in April 2014, when he was considered to be on the brink of the Majors. As he was finishing his recovery in July 2015, Taillon required surgery to repair an inguinal hernia. He returned to the mound until '16, when he made his Major League debut and enjoyed a solid rookie season.
Taillon's promising career was set back in May 2017, when he underwent surgery for testicular cancer. He returned to the mound a little more than a month after that operation before breaking out in 2018, going 14-10 with a 3.20 ERA and 179 strikeouts in 32 starts.
Taillon, however, never felt right this season. His elbow bothered him as early as Spring Training. During a start in Texas on May 1, it began to affect his pitch selection. The Pirates shut down Taillon and exhausted every method of conservative care, as recommended by multiple doctors and with the understanding that he would likely miss the entire 2020 season even if he had Tommy John surgery as soon as possible. He resumed a throwing program in early July, but continued pain in his elbow shut that down late last month.
When Taillon returns, he'll likely adjust his mechanics to shorten his arm path and reduce the stress he puts on his elbow while pitching.
It's not a long list, but there are pitchers who have successfully come back from multiple Tommy John surgeries. Boston's Nathan Eovaldi did well enough to earn a World Series ring and a $ 68 million contract this past offseason. Chris Capuano spent several years as a starter after his second Tommy John surgery. Former Pirates Daniel Hudson and Joakim Soria are two of many pitchers who have carved out post-second-TJ careers in the bullpen. Some relievers, like Jason Isringhausen and Jonny Venters, have even made it back to the Majors after a third Tommy John surgery.
"With Jameson, he is a work in progress. I think the early initial phases of the rehab are just beginning, "Pirates director of sports medicine Todd Tomczyk said." How this all plays out for him, I know he's confident he'll pitch again in the Major Leagues. " 19659003] How this affects the Pirates' plans for next season is unclear, they already faced an uphill climb in the National League Central, especially given the way this season fell apart in the second half due mostly to poor pitching. rebuild the last few offseasons, and again prior to the July 31 Trade Deadline, in part because of their belief in a young core that included Taillon.
"We move on," pitching coach Ray Searage said. "Next guy's got to step up – not to step in his shoes, but stand next to him and see what they can do. Somebody's going to get an opportunity, and let's see if they can help us get where we want to go. "[19659003] Pittsburgh has plenty of internal options for the ir starting rotation, but arguably none with the potential Taillon displayed throughout last season.
Right-hander Chris Archer's contract includes a $ 9 million club option for next season, and it now seems more likely the Pirates will exercise that option. Williams, Brault, Joe Musgrove and top prospect Mitch Keller are also set to return, as are depth options Dario Agrazal and James Marvel. Right-hander Chad Kuhl, who posted a 4.37 ERA in 61 starts from 2016-18, should be ready to return next season after spending this year recovering from Tommy John surgery.
"Just be you. Don't think you've got to do more now, just go out there and be the competitor that you are, "Searage said." It's not like, 'OK, we have to do this extra now because we don't have Jamo. "No. I want Joe to be Joe, I want Steven to be Steven, I want Mitch to be Mitch, and Trevor, down the line. I want those guys to go out and compete the way they can. "
Adam Berry has covered the Pirates for MLB.com since 2015. Follow him on Twitter and Facebook and read his blog. [19659020] Sarah Wexler is a reporter / editor for MLB.com based in Los Angeles. Follow her on Twitter @ SarahWexler32 .