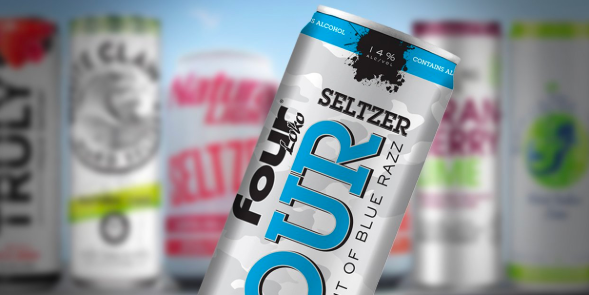 Hard seltzer? Coming from a dietician's perspective, it's a tough sale.
While various brands of hard seltzers (and still water!), From White Claw to Truly, have emerged in recent years, a news flooded last week: Four Loko. Specifically, Four Loko Sour, a hard seltzer that has 14 volume percent alcohol (ABV). It corresponds to almost three macro brews and about the same as a glass of wine.
But is it any healthier?
First of all, it's much easier to drink a seltzer than to sip a glass of wine or even a beer, which means more calories (and more liquor) goes down the gut faster.
You may think that seltzer is lighter and that it keeps you better hydrated than beer or wine. In fact, many hard seltzer companies make you believe this. But that's just how the body works. Alcohol, whatever it is paired with, dehydrates you. Period. There is no health glory around it.
Speaking of calories, I would estimate that this particular brand of Four Loko seltzer, given its ABV, probably has at least 400 calories per 12 ounce jar.