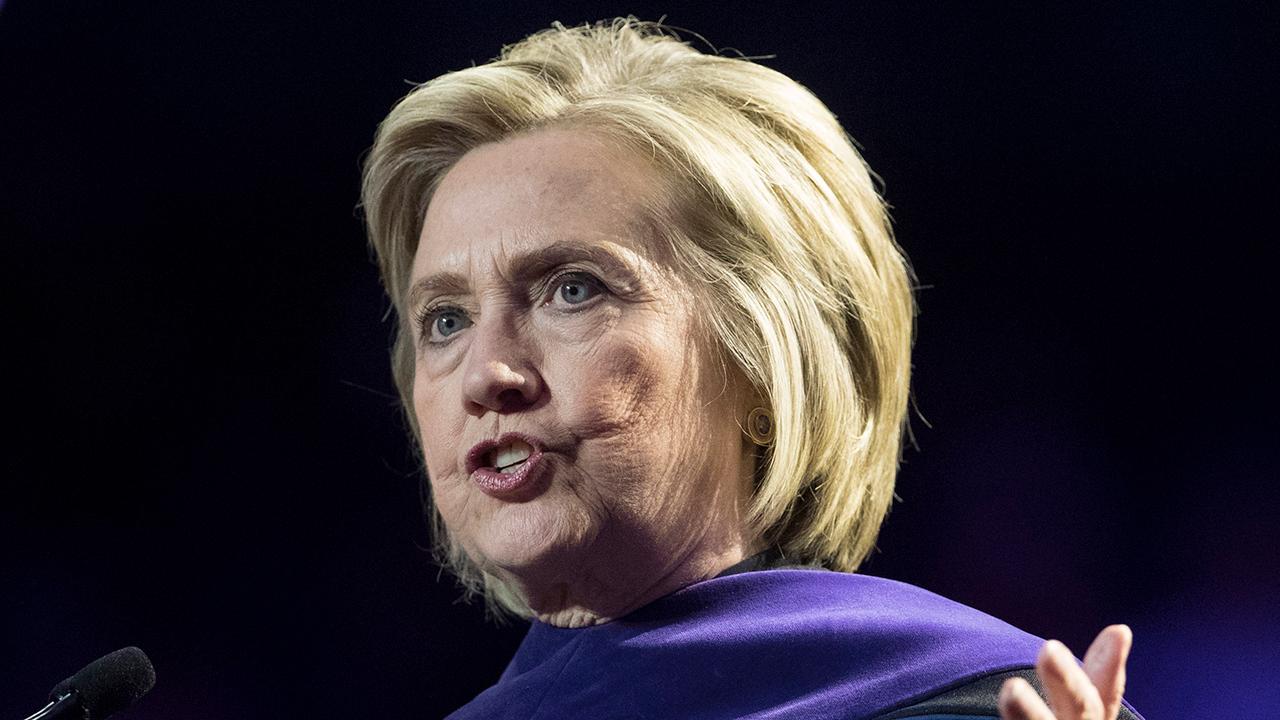 The House Oversight Committee Republicans on Tuesday formally demanded an immediate hearing on State Security Security during Hillary Clinton's leadership, after the department said Monday, it had discovered "several security events" involving more than a dozen employees.
In a letter to the committee chairman Elijah Cummings, D-Md., The committee's Republicans Jim Jordan, Mark Meadows and Jody Hice commented that government officials conducting the ongoing security audit on the matter should testify.
"We are requesting a hearing to investigate extensive security protocols against state department of former secretary Hillary Clinton's private mail server," the Republicans wrote. "The unorthodox and insecure arrangements she retained exposed classified, national security and diplomatic information to a variety of risks and related issues.
OMG: TOPHILLARY AIDE STUNNED BY APPLIANCE EMAIL HACK ATTEMPT IN THE NIGHT, FBI DOCS SHOW
"The massive fallout from these abusive bodies should not be minimized and hidden," they added.
On Monday, the State Department stated that it had identified "multiple security events" involving current or past employees management of Clinton's emails, and that 23 "violations" and seven "violations" have been issued as part of the ongoing investigation department.
The information came in a letter to Iowa Republican Sen. Chuck Grassley, responsible for monitoring the security audit.
"To this point, the department has assessed the debt to 1
5 people, some of whom were guilty of several security incidents, "Mary Elizabeth Taylor, Deputy Secretary of the Legislative Bureau, wrote to Grassley. "DS has issued 23 violations and seven violations. … This number is likely to change when the review proceeds."
President Trump highlighted the finding in a tweet overnight, questioning whether Democrats would investigate and say "this is really big."
Former Committee of Supervisory Committee Jason Chaffetz, now a Fox News contributor, said Tuesday that State Secretary Mike Pompeo personally should handle the probe into departmental crime.
"I love Mike Pompeo as state secretary," Sa Chaffetz. "I have the greatest respect for him, he has his very full plate, but he must personally get involved in this. Some people should be kicked, they should lose their security space and they should be in jail."
State Department, dubbing the case "seriously" said it was expected to close its investigation by September 1st. The department confirmed that the probe was unusually time consuming.
"Given the volume of emails left to the department of former secretaries Clinton's private email server, the department has become necessarily more complex and complex requiring a significant dedication of time and resources," Taylor wrote.
Taylor also noted that disciplinary consequences were ongoing and that internal references were made to the State Department of Personnel and Security Officers, even where employees no longer worked with the department.
Clinton's private e-mail usage has been the focus, such as DOJ l also in potential malfunctions in the management of federal authorities' monitoring and inquiry activities in 2016. Subsequently, FBI director James Comey said in 2016 that Clinton's management of classified information was "extremely careless "- but that" no reasonable prosecutor "would lead to charges.
Last month, a trophy of partially edited FBI documents from the Agency's inquiry into whether Clinton abused classified information – a probe called "Midyear Exam" – revealed that top Clinton assistants were shocked at obvious attempts to hack her private e- mail servers.
The document release revealed many episodes where the Clinton team either suspected it had been hacked or apparently acknowledged that the security measures had become short.
"omg", top Clinton aide Huma Abedin wrote to Justin Cooper, the technology that monitors Clinton's private home-based mail servers, when he told her shortly after midnight January 9, 2011, that "someone was trying to hack us." [19659003] CLICK HERE TO FOX NEWS APP
And at the end of March, it was revealed that the Justice Department "negotiated" an agreement with Clinton's law that ensured that the FBI did not have access to email on their private servers related to Clinton Foundation. Former FBI agent Peter Strzok told the event during a closed door look before the judicial committee last summer, according to a transcript released this year.
The agreement was reached, Strzok said, "because, according to the lawyers, there was no reason to get a keyword for those servers and projected that it would take a very long time and / or it would be impossible to get to the point where we could get probable reason to get a decision. "
DOJ's goal, Chaffetz said at that time, was to" make sure they didn't hear any evil, see no evil – they had no interest in striving for truth. "
Source link