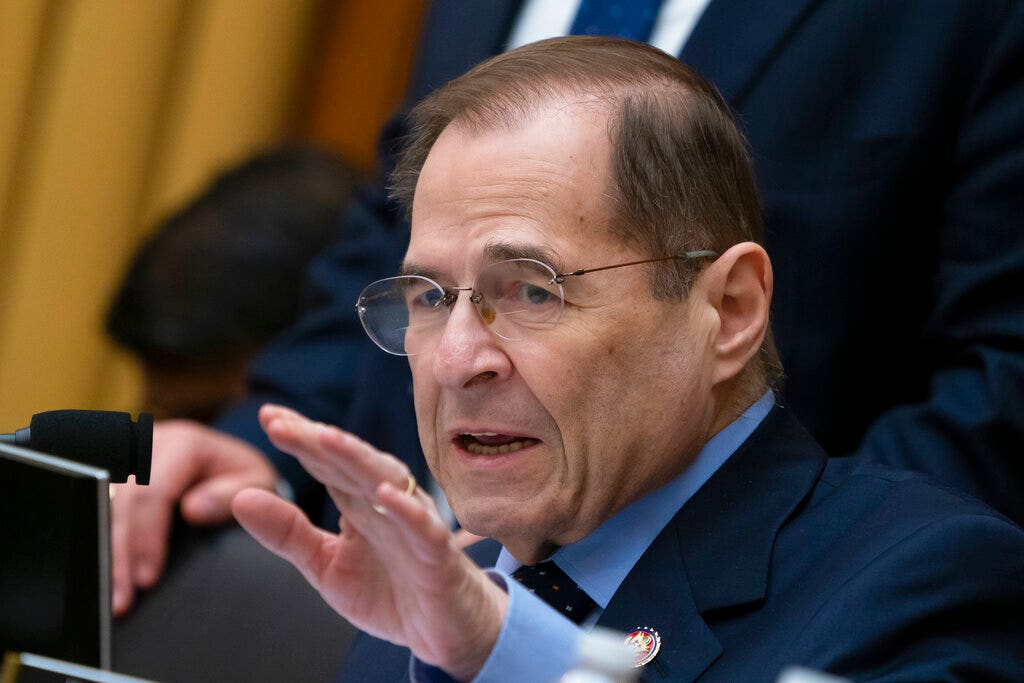 Court chairman Jerrold Nadler, D-NY, accused the White House of "scary" former adviser Don McGahn from witnessing Capitol Hill and said it was "harder" not to consider President Trump's sanction on Monday night.
Nadler told CNN anchor Chris Cuomo that his committee will hold McGahn "contempt" for not following the lawsuit and taking the battle to court.
"You are dealing with a lawless president who is willing to go to some lengths to prevent testimony that may imply him, that means he," Nadler said.
Nadler stated that Trump's "lawless behavior" in his administration continually blocks requested actions and testimonials making it "more and more difficult" not to consider impeachment.
CLICK HERE TO FOX NEWS APP
"The president's recalcitrance and his lawless behavior make it more and more difficult to ignore all options including impeachment," Nadler told Cuomo. "The president can't be over the law, no more than anyone else can."
Earlier on Monday, Parliament's Judge Committee member, David Cicilline, DR.I. replied that he would pursue an inquiry if McGahn did not testify on Tuesday.
Source link