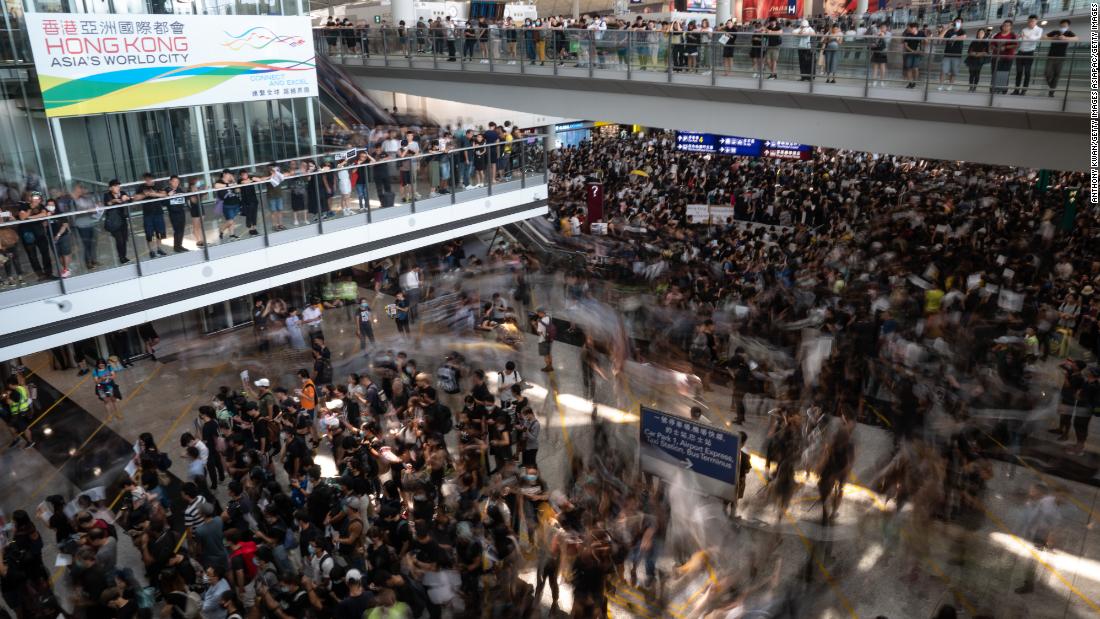 At the airport over the weekend, brochures in Chinese, English, French, Korean, Japanese and other languages ​​were distributed to arriving international visitors, explaining the causes of the unrest – as protesters see it – and the demands of the Opposition Movement.
Shows the neat design that has characterized the protests, other brochures and posters also announced planned demonstrations as "new planned demonstrations" "and advised tourists what to do if they were caught in the protests during their visit.
On Monday, nearly 200 flights to and from Hong Kong were canceled as thousands of pro-democracy protesters shut down the airport following violent clashes with police over the weekend.
The economy strikes: Mainland China is Hong Kong's main trading partner, the city is an international business and financial hub, and the economy is already showing signs of damage as a result of the protests.
Companies in Hong Kong, both international and local, have also faced pressures and accusations of acting at a concert or sympathizing with the protesters. Cathay Pacific, Hong Kong's flagship company and a major local employer, has been ordered by Chinese aviation authorities to ban staff participating in protests from traveling to China.
PR battle: By appealing to the international community, and ensuring that it is their message that most foreigners see, protesters have proven to be proficient at PR. Meanwhile, despite holding regular press meetings, the Hong Kong government has sometimes shown itself losing cooperation with residents and protesters.
Source link