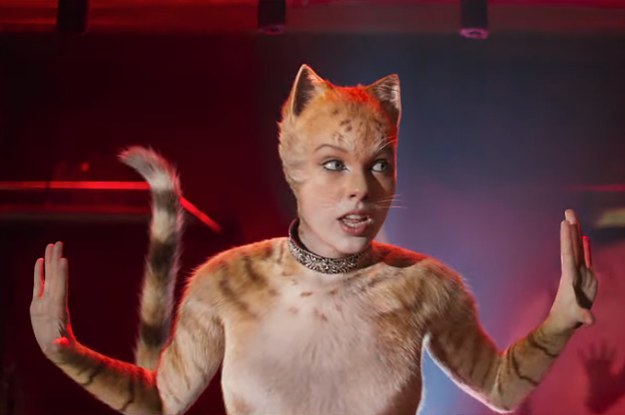 The new trailer "Cats" was released on Tuesday, four long months after the first trailer ignited the internet back in July.
The star-studded movie, based on the music of Andrew Lloyd Webber, opens dec. 25 and features performances by Taylor Swift, Judi Dench, Idris Elba, Jennifer Hudson, Jason Derulo, Ian McKellen and Rebel Wilson.
To summarize: After one year of anticipation since the movie adaptation was announced, the first trailer finally revealed how the movie turned all these celebrities into literal cats using CGI – and the results were absolutely terrifying. There were some incredible tweets. It created horror remix. Even furries were startled by the human cat hybrids.
So, obviously, everyone was cracking when the movie's official Twitter account announced that it would be a new trailer on Tuesday. had reached fever levels.
And predictably, everyone on Twitter lost their damned minds.
There's a lot more dance in this, which means …
This new trailer finally gave a good look at Idris Elba as Macavity the Mystery Cat, and, yes, people had questions.
Specific questions for director Tom Hooper.
Source link