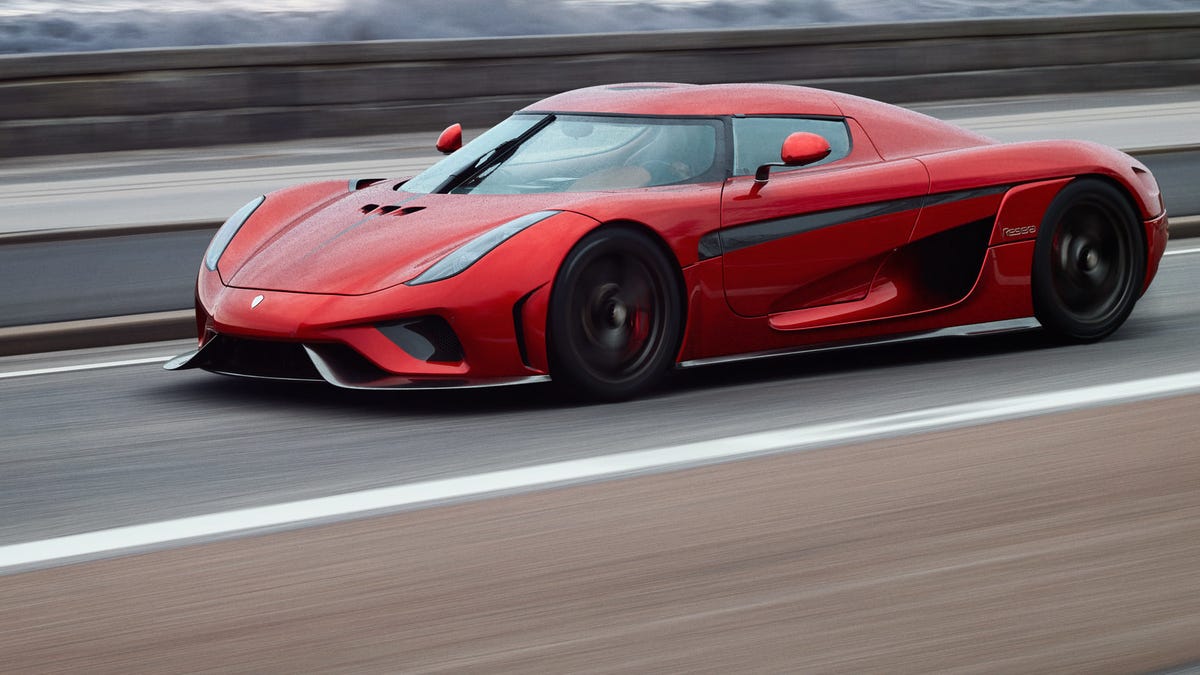 Last month, Koenigsegg Reign Koenigsegg's previous record time to accelerate from 0 km / h to 400 km / h and brake back to 0, which had struck time Bugatti Chiron was set back in 2017. Now there is more evidence that they not only falsified it, but it also sounded super weird.
My only complaint for the video showing Koenigsegg Regera's recording time of 31.49 from 0km to 400km / h (or about 249km / h)) and back to 0 was that it was over-edited and somewhat misleading, overly dramatic effect.
This type of video is good as long as you can prove that you did it all at once, and now Koenigsegg has released a second video proving just that:
By far the most impressive aspect of Koenigsegg's new record is that it was made with a single tool. Regera has no traditional gearbox with multiple gears. It has three electric motors paired with a two-turbo 5.0-liter V8, making a combined 1,479 hp and 1,465 pounds of torque and handling all that power through a single gear with a 2.73: 1 final drive [19459007
Because of this, this video shows the car accelerates to almost 250 km / h, the engine and engines squeak in the background without shifting. It sounds strange, and your brain immediately senses that something seems to be missing.
From the previous video, we know that the new record time was set over a distance of 1.27 miles. It only took the car 22.87 seconds to get to 400 km / h before the driver Sonny Persson hit the brakes, which stopped the car in just 8.62 seconds – about a third of the time it took to accelerate.
The new time of 31.49 seconds hit Koenigsegg's own time of 36.44 seconds back in 2017, beating Bugatti Chiron's time of 41.96 seconds that year.
The horse power wars have been pushed aside. With hybrid and electric motors, the new battles will be fought and won over acceleration. And, more importantly, braking power.
Source link