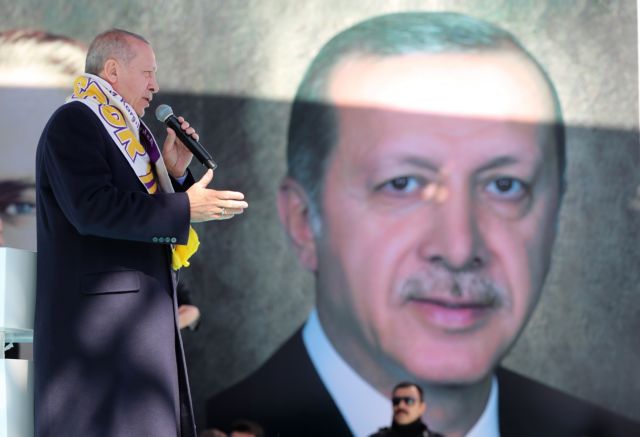 With a targeted interview on March 25, Turkish President Tayyip Erdogan welcomed the compromise and concessions policy on the national issues recently made by Tsipra's government and announces its intention to make Ayia-Sofia a mosque. Erdogan once again demonstrates that he does not take into account any good will to move by the Greek government, confirms his long-standing doctrine that nothing will stand in the way of his claims and that horizontal relations
In particular:
A question about to make Agia Sophia a mosque, Turkish President Recep Tayyip Erdogan, talking about the TV network TGRT HABER, despite the rejection of the past by the Turkish constitutional court (19659002) In particular, Erdogan said that the election, perhaps the entrance to Hagia Sophia, is free.
"We cannot open the sacred wisdom in the sacred sacrifice. As a museum but as a mosque," he said.
Cumhurbaşkanı Erdoğan & # 39; then Ayasofya açıklaması https://t.co/S9CU9iDDRI pic.twitter.com/i7Lv8b4FrZ

̵

1; ANADOLU AJANSI (@anadoluajansi) March 24, 2019 [19659007] LIVE – Erdoğan about Hagia Sophia will be free to enter: This is not unlikely, we can also change its name to Ayasofya Mosquehttps: //t.co/BAzinwbZBD image .twitter.com / 9dWOJ0zjqs

– DAILY SABAH (@D ailySabah) March 24, 2019