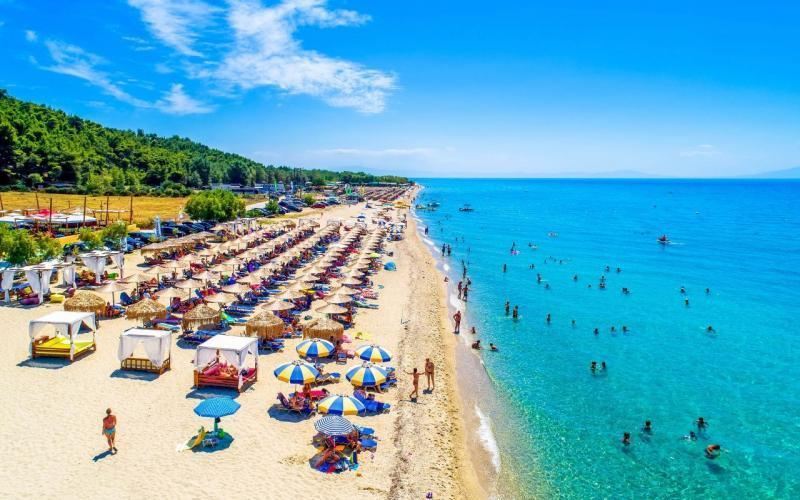 The geographical spread of coronavirus cases in the country was large even today. Of the 124 new cases, a record number were 22 in Thessaloniki, while 2 were found in Halkidiki.
The fact that there are still 6 cases from Larissa related to Halkidiki is a cause for concern.
Specifically, today in the Larissa area, 8 new cases were announced, of which 6 applies to doctors from the two hospitals in the city, who took a vacation in Halkidiki.
At the same time, it is worth mentioning that both cases identified in Rhodes are related to marriage in western Thessaloniki.
The geographical distribution of the cases in question in detail:
1

5 were confirmed during the checks at the country's entrance gates,
9 are imported cases, which occurred voluntarily,
22 cases were found in the Attica peripheral unit,
22 in Thessaloniki, of which 4 refer to hospital mergers in the urology clinic at General Hospital. Gennimatas, two are linked to the case in A 'DOY Thessaloniki, one is related to the wedding in Ampelokipi and another 6 report family contact with a confirmed case
1 in Arcadia
1 in Drama
2 in Rhodes, connected to the wedding in Ampelokipi, Thessaloniki
18 in Evros, all related to the wedding of Alexandroupolis
2 in Imathia
8 in Kavala, connected to the cluster in Vikre meat industry
8 in Larissa, six of which concern doctors from the two hospitals in Larissa, who took a holiday in Larissa Chalcidice and one of them is their close contact
6 in Magnesia, of which 4 are linked to the cluster in the Stefanovikeio camp in Volos and one is linked to the wedding in Alexandroupolis
1 in Pieria,
1 in Kastoria,
1 in Corfu, 2 in Kozani,
1 on the Cyclades,
1 in Pella,
2 in Halkidiki,
1 in Chania.
Source link