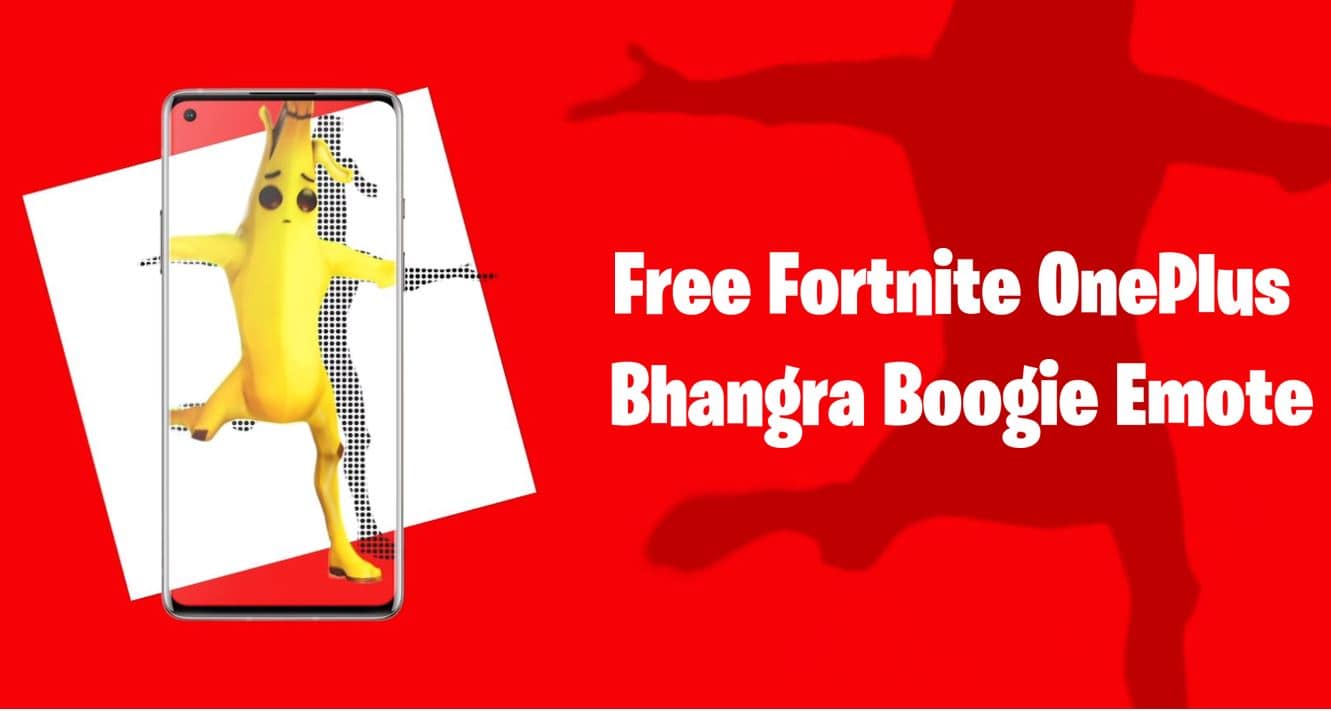 How to claim Bhangra Boogie Fortnite Emote for OnePlus users for free.
Epic Games has partnered with many different companies in the past to get some players exclusive Fortnite cosmetics. These cosmetics are usually assigned to players who have a particular device or when buying a certain new model, as we have seen with Samsung.
OnePlus has now partnered with Epic to get a free emotes to its users, but it looks like this cosmetics might not be an exclusive. You can see if you are eligible to claim this emote and how you can claim it below.
Free Fortnite Bhangra Boogie Emote for OnePlus users
Bhangra Boogie was first leaked by dataminers in v13.20 Fortnite update and usually when collaborations take place, dataminers can usually find this information based on file names, but that was not the case with this collaboration.
Fortnite Bhangra Boogie Emote
This Emote is rare and has the description "Celebrate Together " and you can see what it looks like in a tweet posted by OnePlus, seen below:
One step in the mature direction. Get Fortnite Bhangra Boogie emote, first on OnePlus devices.

̵

1; OnePlus USA (@OnePlus_USA) July 9, 2020
How to claim Bhangra Boogie Emote
There are three steps to claiming Emote. You must first have a OnePlus and Epic Games account and then follow these steps:
Log in to your OnePlus account
Find IMEI and PCBA numbers on your phone. To find the IMEI number on your device, open Phone Dial and call * # 06 #. To find your PCBA number, open Phone Call and call * # 888 #. Verify them on this page.
You will receive the code via email and then you must go to the Fortnite site and redeem the receipt here.
Which entities are eligible to claim emote
Here is a list of OnePlus units that are eligible for the offer:
OnePlus 3 / OnePlus 3T
OnePlus 5 / OnePlus 5T
OnePlus 6 / OnePlus 6T / 6T McLaren
OnePlus 7 / OnePlus 7 Pro / OnePlus 7 Pro 5G / OnePlus 7T / OnePlus 7T Pro / OnePlus 7T Pro 5G McLaren
OnePlus 8 5G (T-Mobile) / OnePlus 8 5G UW (Verizon) / OnePlus 8 / OnePlus 8 Pro
You can only claim one emote per device, so make sure you use the correct Epic account.
Will Bhangra Boogie Emote be available in the item store
When looking at the campaign wording, it seems Emote will be available in the item store to buy later, but having a OnePlus device is the only way to get this Emote for free.