CINCINNATI – It took a series of happy events for rookie Tommy Edman to come to the plate in the sixth inning with two outs, a grinding game and the bases loaded.
He then did no other Cardinal this season.
Edman's first career major slam in majors was also Cardinal's first major slam of the season – and it struck them a 7-4 victory Thursday against Cincinnati at Great American Ball Park. Edman's homer at the first height he saw from a Reds reliever slipped 3-3 and beat Cardinals to his fifth win in his over seven games.
Grand Slam did Matt Wieters and Paul DeJong, both of whom made two runs in the game. Paul DeJong had three RBIs ̵
1; including a two-run homer, his first homer of more than one month – and Wieters had two singles. The five-round rally in the sixth inning swamped the Reds 3-0 lead that they slowly constructed against Cardinal starter Dakota Hudson.
Giovanny Gallegos calmed the game with 1 1/3 pointless innings of relief.
Andrew Miller was fired with a pointless ninth. Cardinals Reds Baseball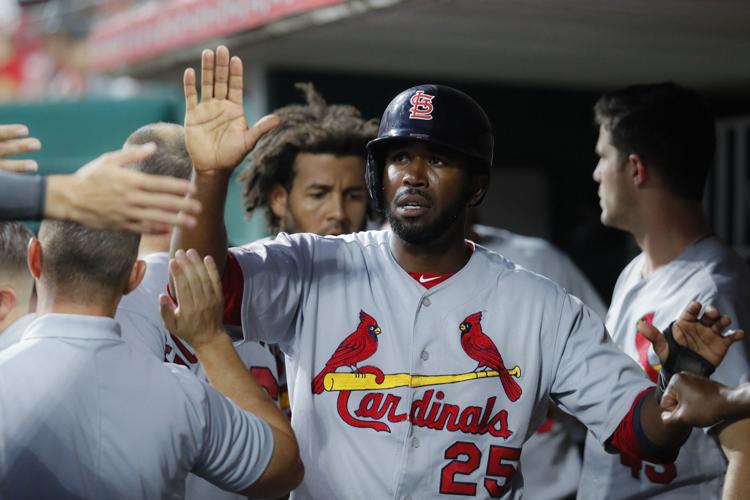 St. Louis Cardinals & # 39; Dexter Fowler celebrates in the Dugout after scoring a match length in the sixth innings of a baseball game, Thursday, July 18, 2019, in Cincinnati. (AP Photo / John Minchillo)

John Minchillo

Cardinals Reds Baseball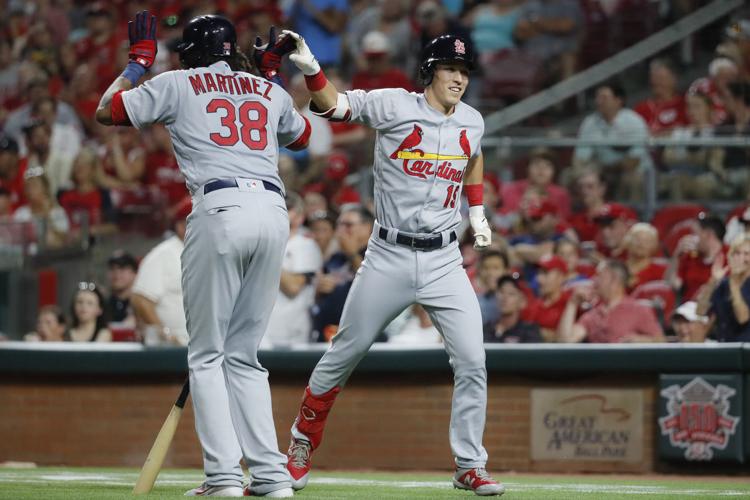 Cardinals Reds Baseball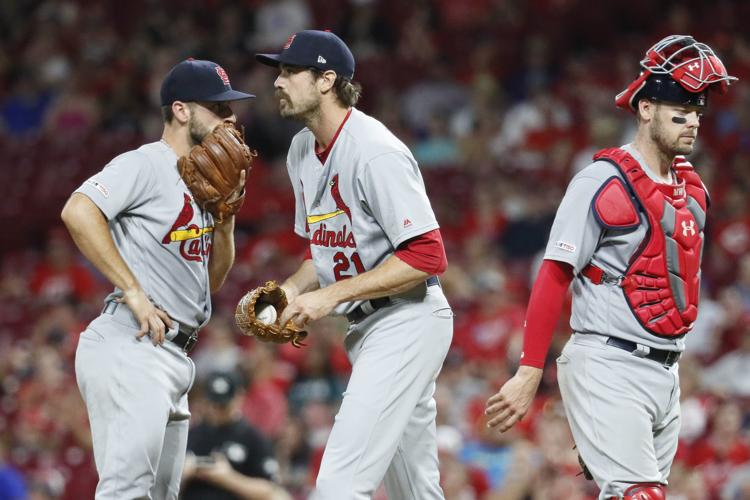 Cardinals Reds Baseball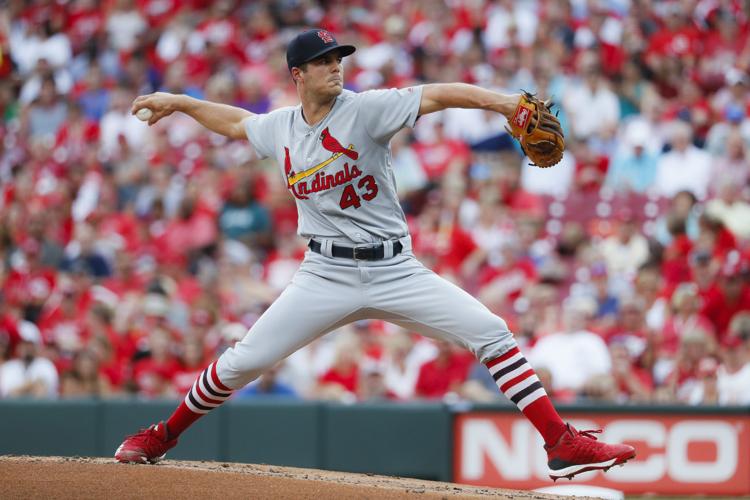 Cardinals Reds Baseball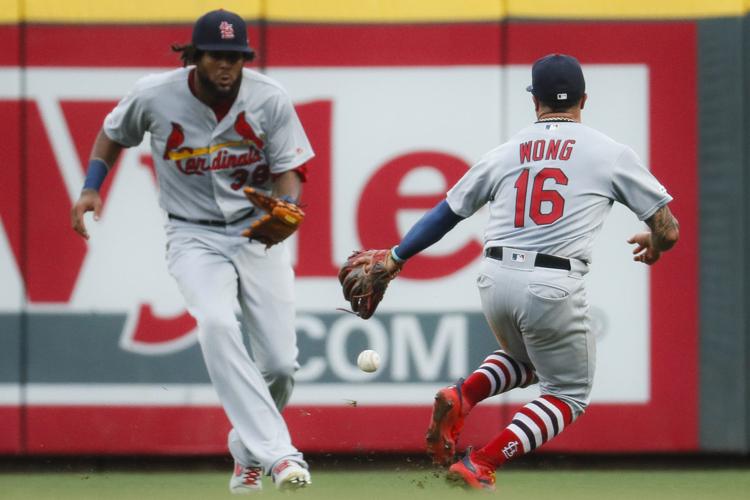 Cardinals Reds Baseball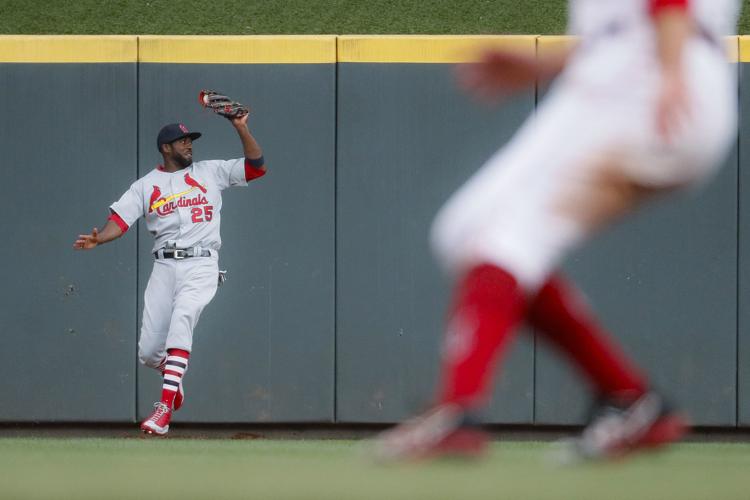 Cardinals Reds Baseball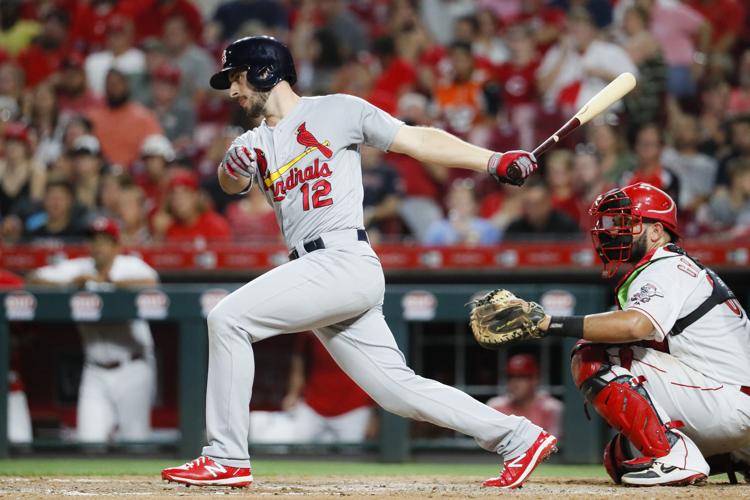 Cardinals Reds Baseball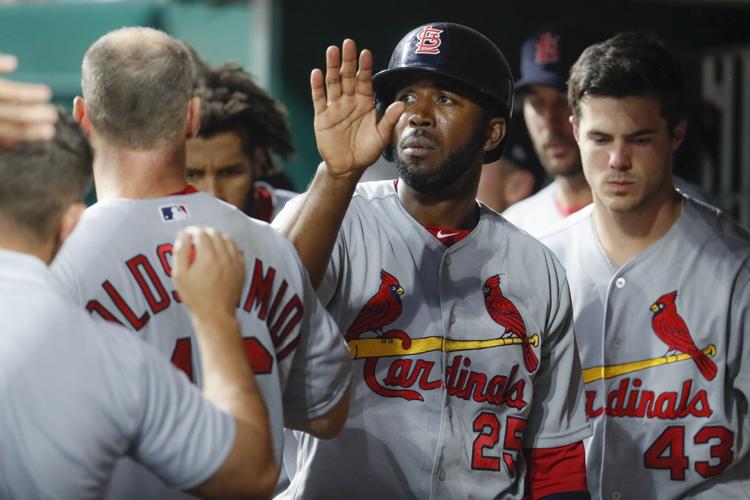 Cardinals Reds Baseball
Cardinals Reds Baseball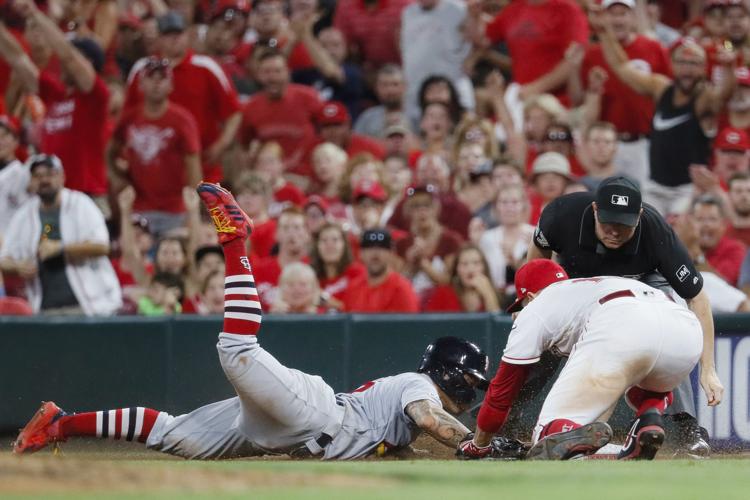 Cardinals Reds Baseball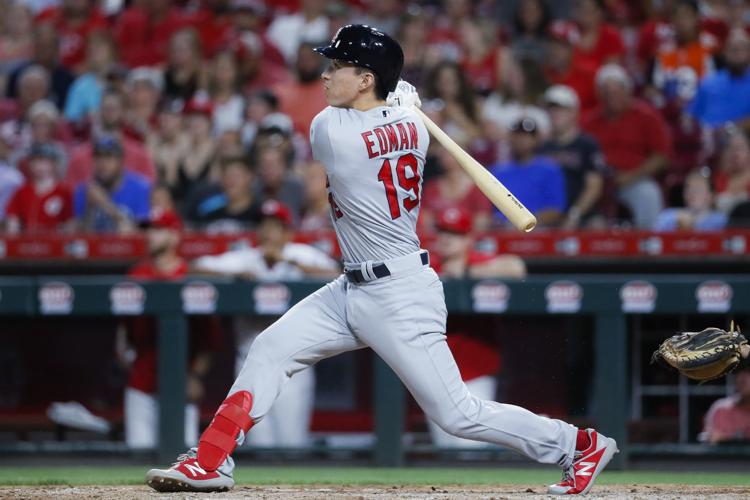 Cardinals Reds Baseball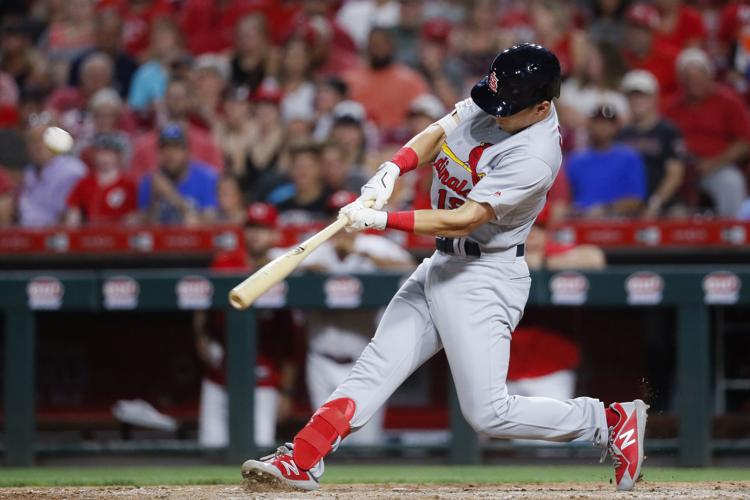 Cardinals Reds Baseball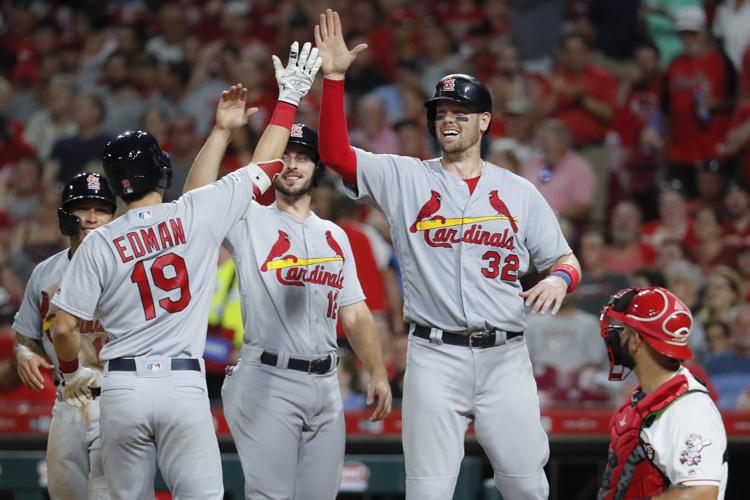 Cardinals Reds Baseball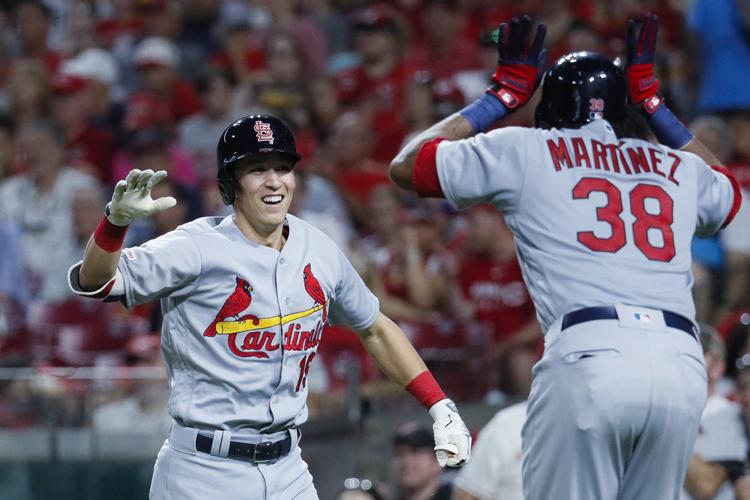 Cardinals Reds Baseball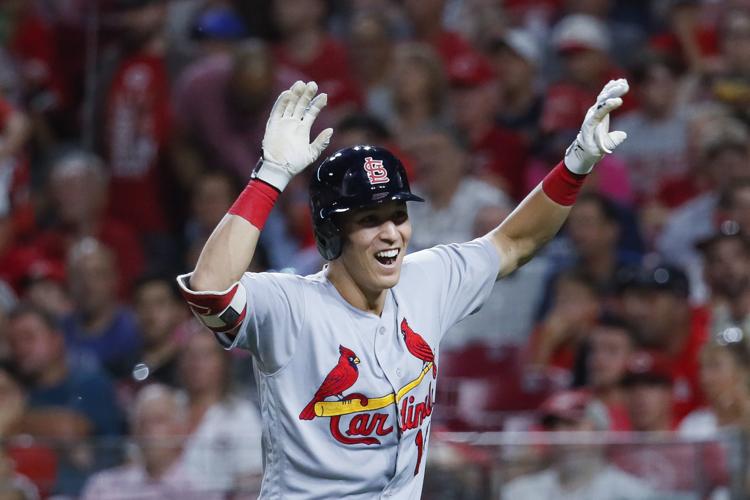 Cardinals Reds Baseball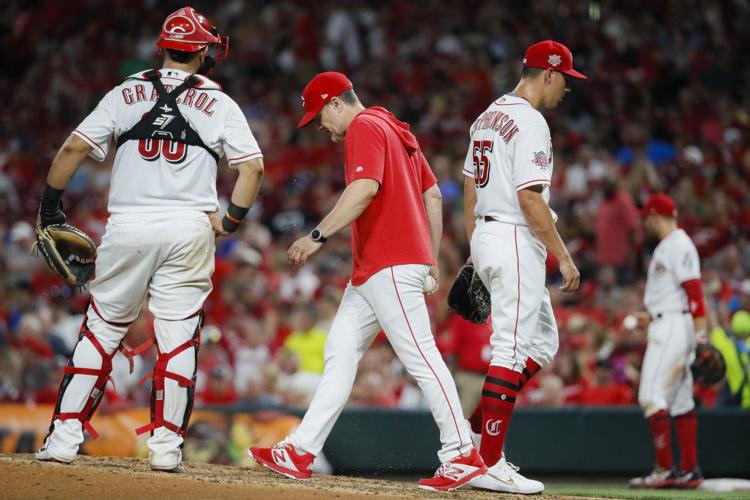 Cardinals Reds Baseball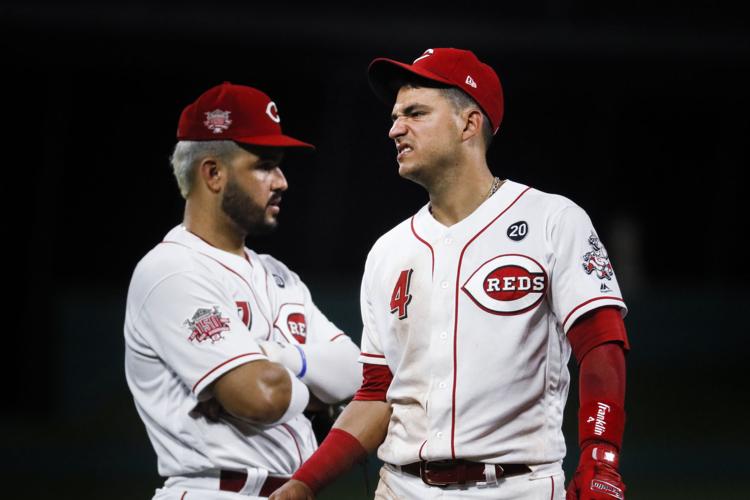 Cardinals Reds Baseball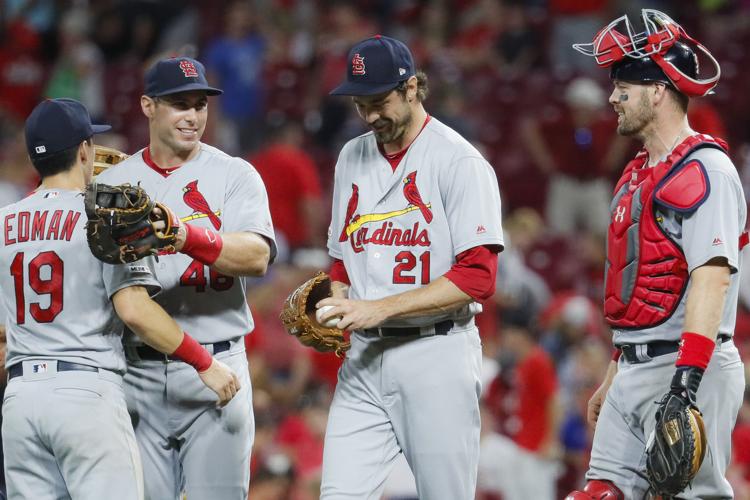 Cardinals Reds Baseball