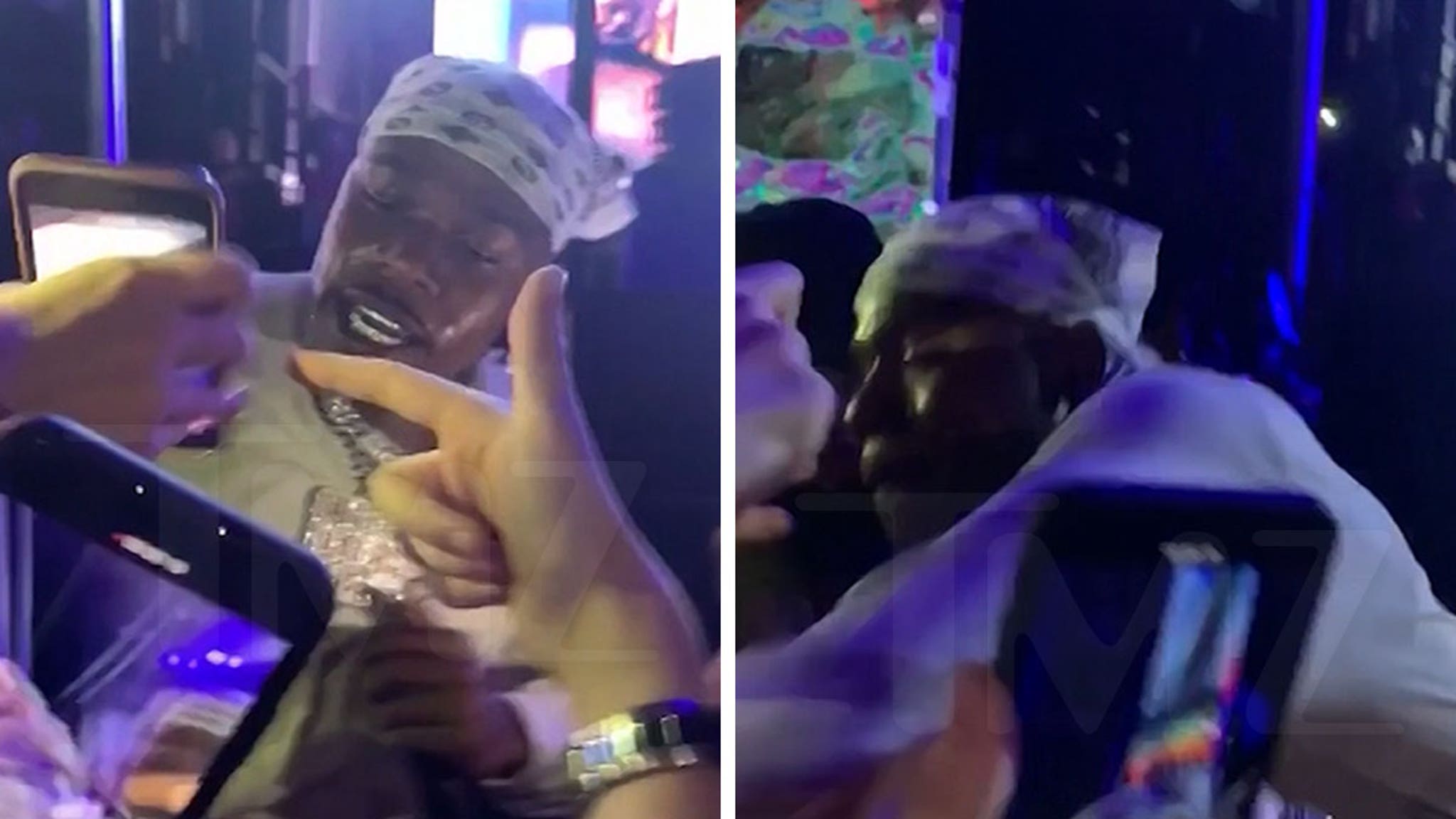 DaBaby seems to have run his own business for once instead of resorting to goons – because he seems to have thrown a punch at a handsy fan .
The North Carolina rapper – who has blown up in recent months – performed on Friday night as a headliner at the Prime Festival in Lansing, MI … where, at one point in the show, he appeared to throw his fist at a guy in the front line.
DB probably had good reasons to swat at him but … looks like the guy got his paws in the chain and maybe even tried to pull it and shrug it off.
In a video of the change, obtained by TMZ, DaBaby is below the stage level and face to face with the audience, where only a barricade separates them. We hear that DB did his thing when someone nearby reached up and made contact with their jewelry.
Well, DaBaby noticed and paused to throw a punch – although it is unclear if it landed properly or even made contact with the guy. After that, eyewitnesses say DaBaby jumped back on stage and ended his 30-minute set … immediately left the scene.
We told you that no one called cops and no one seemed hurt – so no harm, no really foul. That's good, given that DB has a bit of a track record around beatdowns, is alleged to be in the hands of his entourage with him watching.
While taking credit for a hitting at a mall once, after a guy reached him relentlessly, it was not clear whether he had handled the trap himself or not. Fast forward to early August, when another fan got an exciting … and DB had his hands clean there too.
Now it looks like DaBaby took a swing on her own – in plain sight, with no practical edits. Whether it's him or the homies, it's clear … DB will come to you. Notice, you.
We have reached DaBaby's camp … so far no word back.
Source link