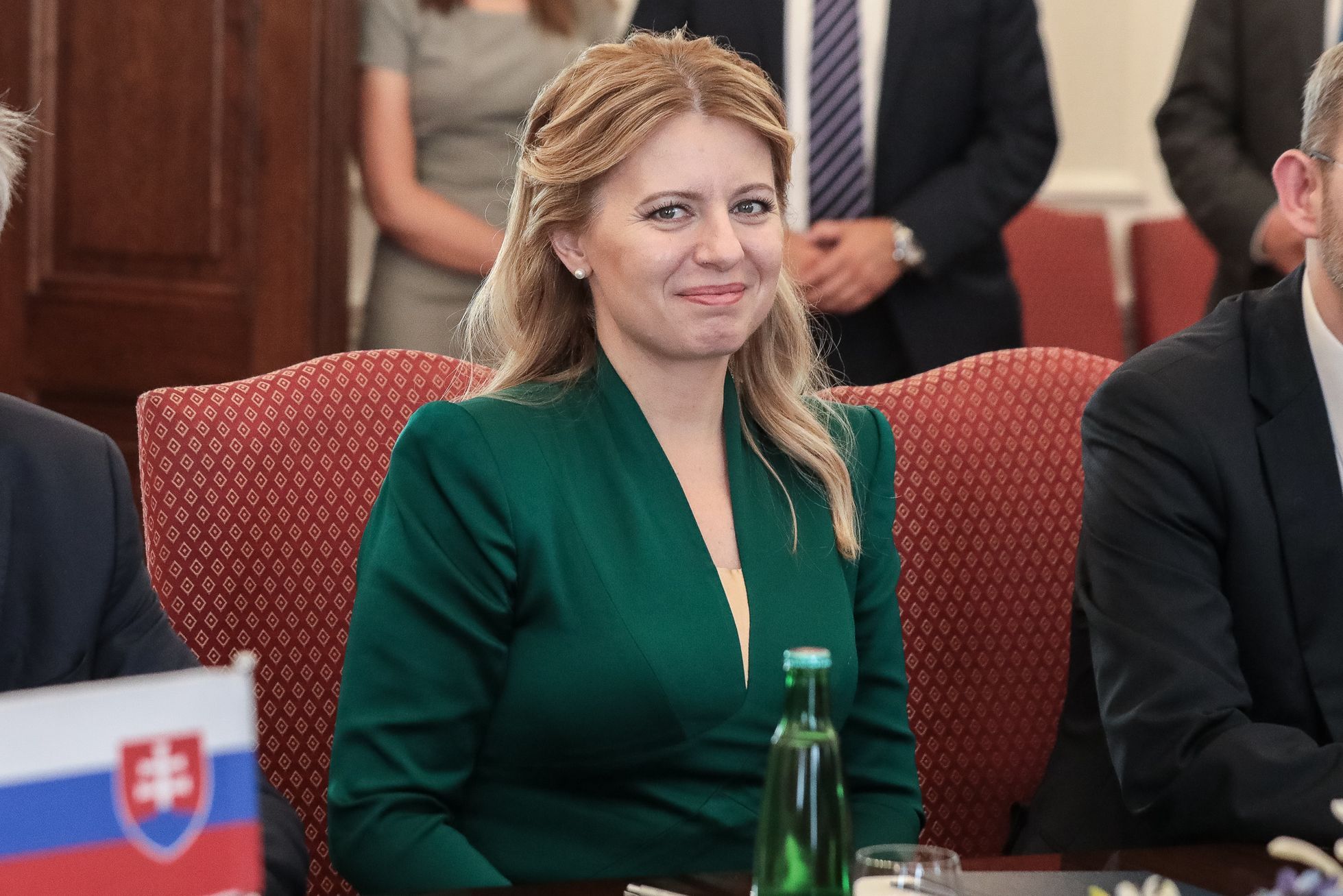 The countries of the Visegrad group in the European Union should not be seen as a source of problems and should resolve doubts regarding violations of EU values. After Tuesday's meeting with European Commission President Jean-Claude Juncker, Slovak President Zuzana Čaputová said she emphasized the importance of a strong union for her country. Juncker has described Slovakia as a "stability anchor" in the region.
"I do not think the new division of the European Union in the eastern and western parts is useful," she said at a joint press conference by the president.
Čaputová admitted that the so-called Visegrad Four (V4) could be seen as a problem area in Brussels. The European Commission is carrying out both Warsaw and Budapest for violating the common values ​​which the EU countries have committed to comply with. In the Polish case, it is the rule of law, in Hungary it is about freedom of the media or the independence of the judiciary.
"I believe that if V4 is to be respected, we must resolve any doubts our partners have about breaking or threatening our common values," says Čaputová, according to which Slovakia's future is in a "strong and united union".
Juncker praised Kaput's pro-European orientation and the development Slovakia has undergone in recent years when he said he was a good example for other countries in his region. "I insist that Slovakia is a stability anchor in the region," said the head of the EC.
Čaputová has already met with NATO Secretary General Jens Stoltenberg in Brussels. After this meeting, she promised that Bratislava would increase its defense costs to two percent of GDP by 2022, two years earlier against the original plan.
Source link