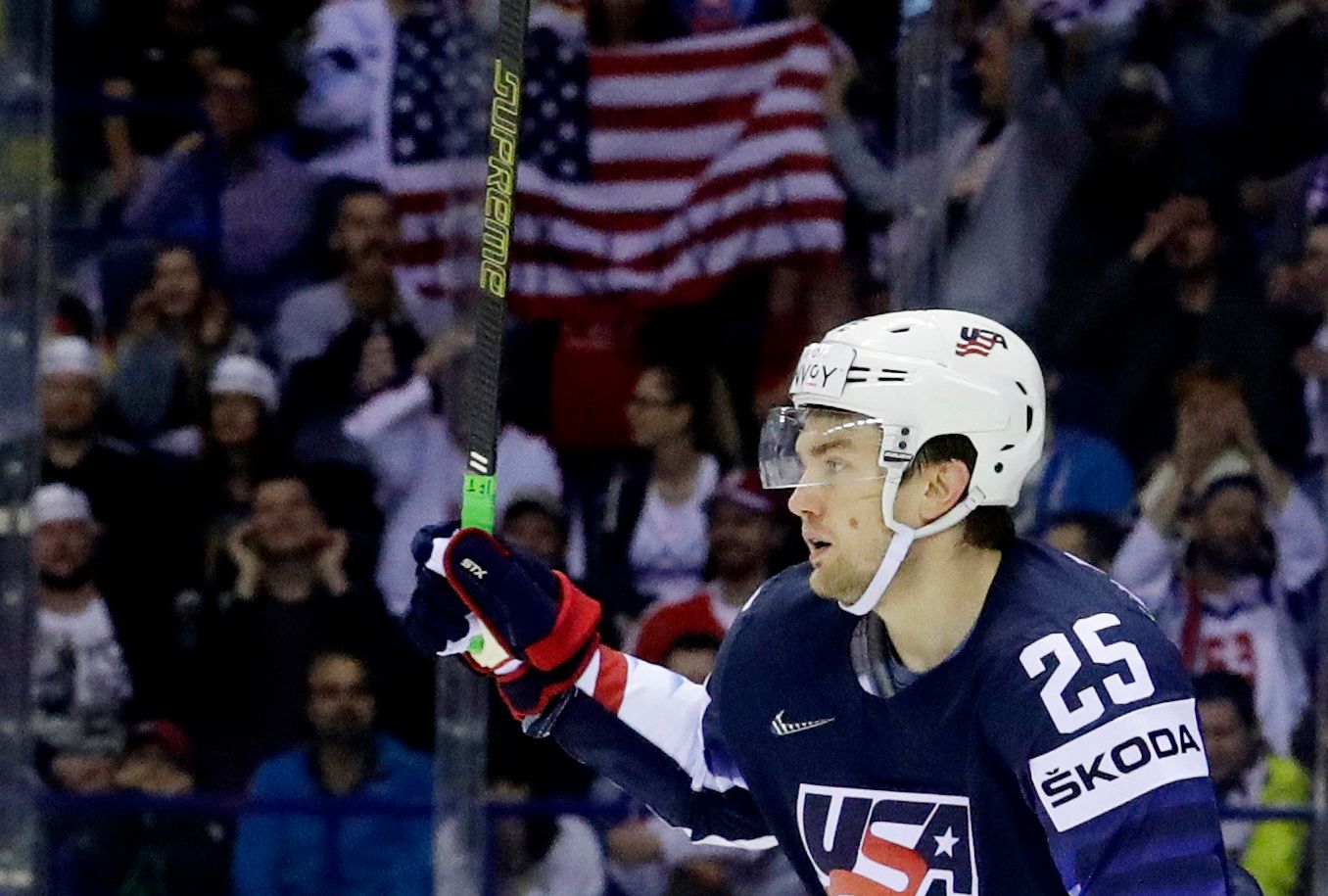 United States hockey players beat Germany 3: 1 in their sixth World Cup match in Kosice and secured a move to the quarterfinals. At the same time, today's results meant the end of progressive chances for Slovakia. The Americans made the fifth in a row with two goals that scored in the third period.
The Germans suffered a debacle with Canada on Saturday, but played a much better match today. During the 12th minute, they reached the lead when he opened the Tiffels score. The Americans were a little more proactive and did less than two minutes later when Van Riemsdyk smoothly rolled Keller's throw from the blue line.
After 25 minutes, the goalkeeper Niederberger, Eichel, was near the goalkeeper, but his separate raid was eliminated. The chance was also with the Germans, who were strongly supported by Slovak fans in the Steel arena. But the seal ended only on the pole.
The most important moment came during the 50s when Van Riemsdyk became a recorder and found a beautiful pass to find Larkin who moved the US team to the management.
World Cup Hockey in Slovakia:
Group A (Kosice):
Germany – USA 1: 2 (1: 1, 0: 0, 0: 2)
Goals and assistants: 12. Tiffel (Draisaitl) – 14. J. van Riemsdyk (Keller, Martinez), 51. Larkin (J. van Riemsdyk, Martinez), 57. Eichel (P. Kane), Suter). Judge: Öhlund (Swe.), Staňo (SR) – Sormunen (Fin.), Vanoosten (Kan.). Exclusion: 1: 2. Usage: 0: 1. Viewer: 6293.
Reports:
Germany: Niederberger – M. Müller, Holzer, Seidenberg, Nowak, Reul, Schopper, J. Müller – Kahun, Draisaitl, Tiffels – Mauer, Hager, Ehliz – Eisenschmid, Michaelis, Segel – Loibl, Noebels, Bergmann. Trainer: Toni Söderholm.
USA: Schneider – R. Suter, Martinez, Hanifin, Skjei, Fox, Q. Hughes – P. Kane, White, DeBrincat – Keller, D. Larkin, J. van Riemsdy – Kreider, Eichel J. Hughes – D Ryan, Glendening, Vatrano – Kunin. Coach: Jeff Blashill.
Source link