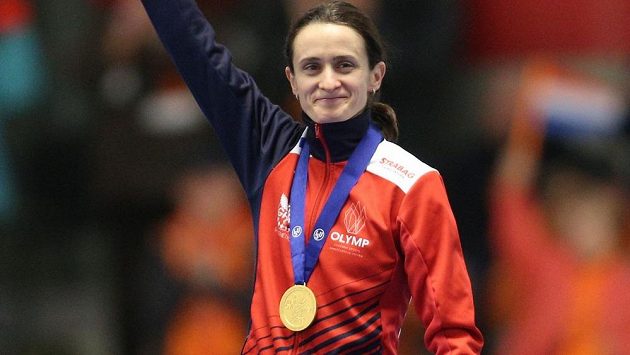 "I always appreciated the support of fans who often came to me and still drive long distances, so Italy would be nicer to the Czech people. It is closer and can easily be reached by car. It is always nice to us athletes to see as many Czech flags in the auditorium as possible, "said Sáblíková for ČTK.
In a similar spirit, Czech officials also rated the election. "The Czechs learn more to go to Italy than to Sweden, which is a good news for the fans. They can ski resorts, ski there. It will surely be of benefit to us," pointed out Kejval, and vice president of WWTP Roman Kumpošt , who was in the Candidate Evaluation Committee, added: "It is good for Czechs that it is in Italy because there are many Czechs who go there."
President of the Czech Olympic Committee Jiří Kejval
Vlastimil Vacek Právo
Kejval himself participated in the election of a member of the IOC. But he didn't want to reveal his candidacy. "Basically, we couldn't make a mistake. It came out in Italy and I think it will be great games," said the WWTP manager in a press release.
Triple-Olympic champion and six-fold medal during the five circles Sáblíková would prefer Italy to Sweden if possible. "I have no doubt that Sweden would have good Olympic games, but everything would be perfectly prepared, but I love Italy very much," said Sáblíková who goes to Collalba every year with her team. "It's almost my second home," she added. She will be almost thirty in the Milan Games. The date of the end of the career has never been specified more precisely. "The advantage is that athletes are familiar with all sports from the World Cup and the World Cup, no surprise to anyone." All sports are top class, says Kejval.
Biathletes can look forward to this. The area in Anterselva is every year in the SP series. "It is a wonderful place in the mountains with a spectacular spectator scene and biathlon will provide a fantastic spectacle for everyone," says biathlet Adam Václavík, although he knows that due to the higher altitude (about 1650 m above sea level), the races are very challenging. "But I'm glad that the Olympics will return to Europe," says Vaclavik.