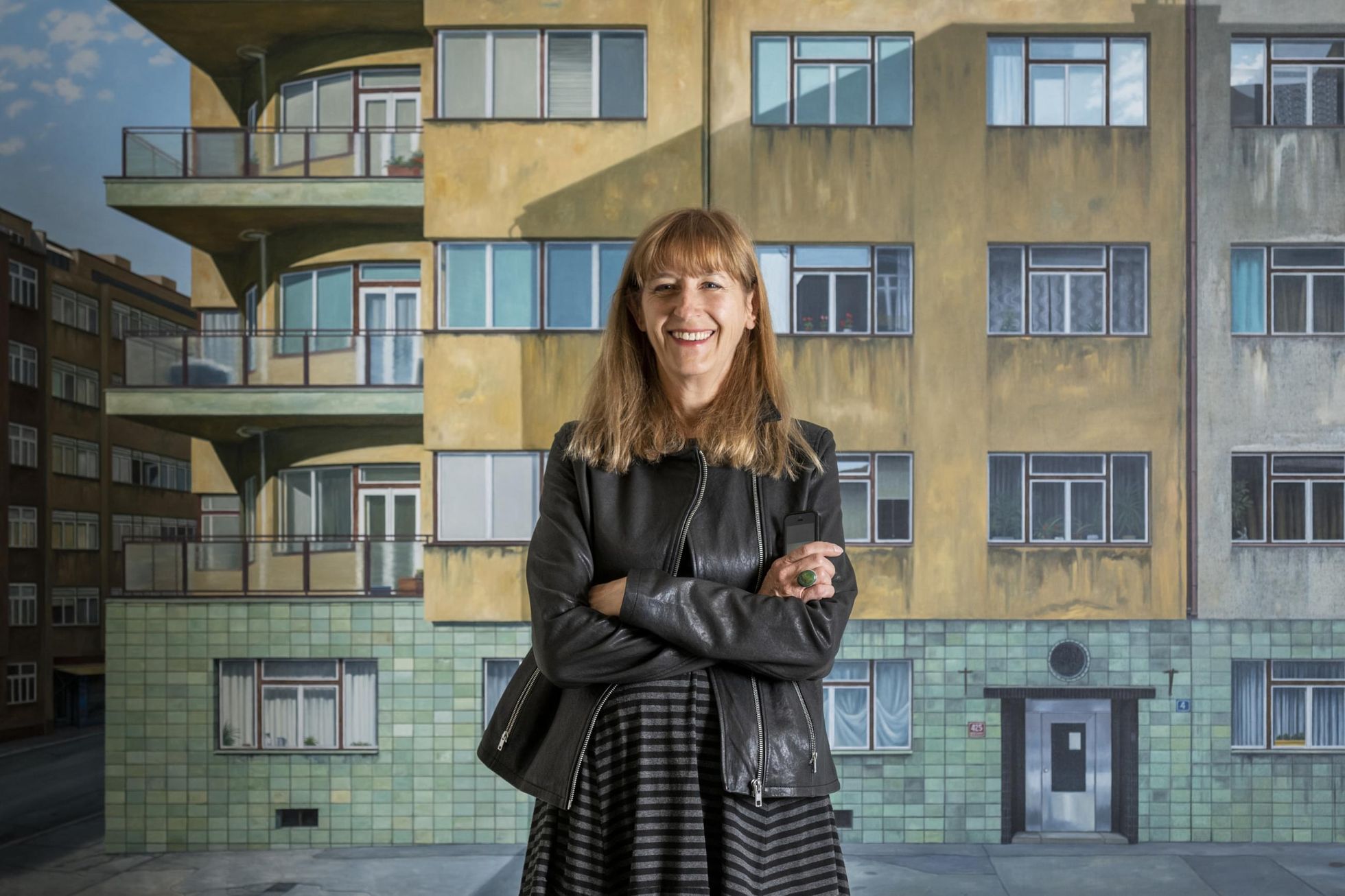 Thirty oil paintings, created in a style related to photographic realism and showing scenes from Prague, are presented by artist Ivana Lomová at the DOX Center for Contemporary Art in Prague. Visitors can view the exhibition The In The City from Friday to September 27.
The author shows half of the works for the first time. They mainly show places that have not changed in the metropolis in the last decade. "These are hooks and hooks that have been preserved in Prague since the 1980s," said the exhibition's curator Milena Slavická during a guided tour.
According to Lomová, this is an attempt to reconstruct memories from the metropolis where she grew up. Also, for this reason, the images are often not an accurate representation of reality.
"If the selected scene is disturbed by some unpleasant"
; news ", I will replace them with original elements. I will replace the plastic windows with wood, remove the extra ceiling in the room and replace the fluorescent lamps with the original lamps.
In addition to detailed scenes, such as mailboxes, windows or scale walls, the paintings also depict larger entities such as the finance office, a doctor's waiting room or a cultural center.
According to the curator of the Slavic tablecloth, it seems prosaic at first sight, sometimes strictly. But there is poetry hidden in them, and even a significant dose of emotion and melancholy.
Sixty-year-old Ivana Lomová is a painter, graphic artist and illustrator. She studied architecture at the Czech Technical University in Prague and has published drawings in newspapers and magazines since the 1980s. She illustrated more than 25 books, especially for children and young people, she worked for cartoons and magazines Mateřídouška and Ohníček. She collaborated with her sister Lucie on the Anča and Pepík series on the track.
Since the beginning of the 1990s, Lomová has preferred free creation. She works in thematic cycles, for example in the ensemble Childhood she captured her daughter in, in which she projects her own feelings and memories. Another file named Until the World Separates Us shows married couples at home. A series of yellow portraits of women named Sisterhood had a psychological effect.
Lomová's free work around the turn of the millennium crystallized into a specific position of painting photorealism.
The author has previously exhibited in Prague, for example in the Václav Špála Gallery or in the Česká pojišťovna Gallery. Already in 2007, curator Slavická wrote about her that Lomová does not use hyper-realistic techniques, such as repainting a photograph for a painting. "Ivana Lomová was interested in combining" objectivity "in a photographic image with" subjectivity "in her own memories," Slavická said.
As a result of Ivana Lomova's current exhibition in DOX, which will run until September 27, the catalog with the same name was published.
Source link